The kitchen should be at the top of your list to improve your home, not just in terms of comfort, but also in value. A kitchen is the most frequently upgraded and renovated section of a house and for good reason. Chances are you are spending between 30 and 60 minutes each day in this space preparing meals and tidying up. Changing the overall appearance from time to time keeps the kitchen looking fresh and is a great way to keep the house looking neat and modern.
If you think a kitchen respray is as simple as taking a can of spray paint and tackling your kitchen cabinets, think again! You should read this guide to understand all the different factors involved and what kitchen respray cost Ireland covers.
What Process Follows on Kitchen Respray?
The process followed by professional kitchen cabinet resprayers proves just how much effort goes into the work and what you are paying for. Kitchen respray prices vary depending on the size, the quality of the paint, and the trimmings. For a neat and professional look that adds protection to the woods and other material, the workmanship needs to pay a great deal of care.
At Painting in Colour we believe in detailed work and adding care to each process we follow to bring your dream kitchen to life. We don't just paint kitchen cabinets, we restore them to their former glory.
What Changes Are Made in a Kitchen Respray?
Firstly, our professional spray painting team will do an onsite preparation which will prepare all surfaces for the job. They will remove your kitchen cabinet doors and drawers which then get transported to a designated workshop to prepare and respray. Over the next few days, while the kitchen gets washed down with an industrial solvent cleaning solution, the kitchen doors and drawers will be treated. The parts that will not be sprayed will be prepared to avoid contact with the spray.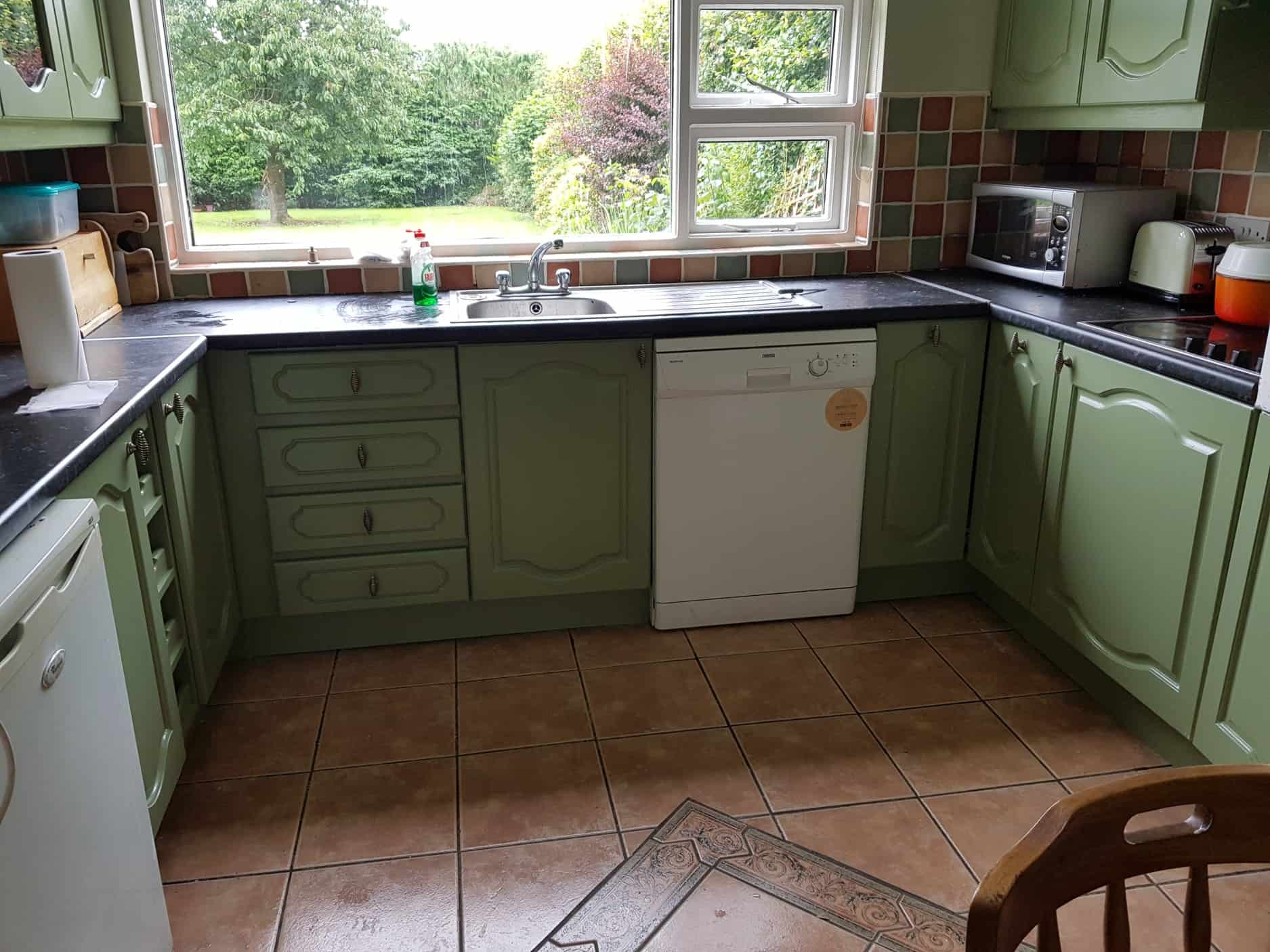 Secondly, we will rub down any surfaces which will be resprayed, and the kitchen will be fitted with fume and dust extractors to remove all harmful elements as the work is carried out. On the same day, we will apply the top coat of your chosen colour, and once dried clean-up will start.
Finally, all the drawers and cabinet doors that we removed will be resprayed, primed, and then refitted in the kitchen. Naturally, a kitchen cabinet respray might take some time, depending on the condition of the wood.
Each and every step in the process is carried out with care, with the focus to get the best kitchen respraying results.
What Can You Expect From a Kitchen Respray?
As professional painters and spray painters, we provide you with a fresh, brand-new-looking kitchen that will last for years to come. You can choose your own colours, and wood trims, and even combine different colours and types of finishes you want.
In certain cases, wood handles or hinges might be rusted or moulded. We will inform you if this is the case before work commences and will provide you with a safer and fully functional kitchen. You can expect the perfect results that will reflect the exact same look as was discussed before work commenced.
How Much Does a Kitchen Respray Cost?
The cost of your kitchen respray will depend on the exact type of finish and colour you want. Some types of paint and colours will be more expensive than others. As previously mentioned, some cabinet doors or fittings might need replacement, and this will influence the cost. This will, however, be discussed before the work starts and will be reflected in the initial quote that we provide.
When considering the amount it will cost to get a brand-new kitchen, you can rest assured that getting a kitchen resprayed will cost much less, yet involves much more than a simple colour change. There are many different ways in which a newly resprayed kitchen will prove to be worth the investment in the end.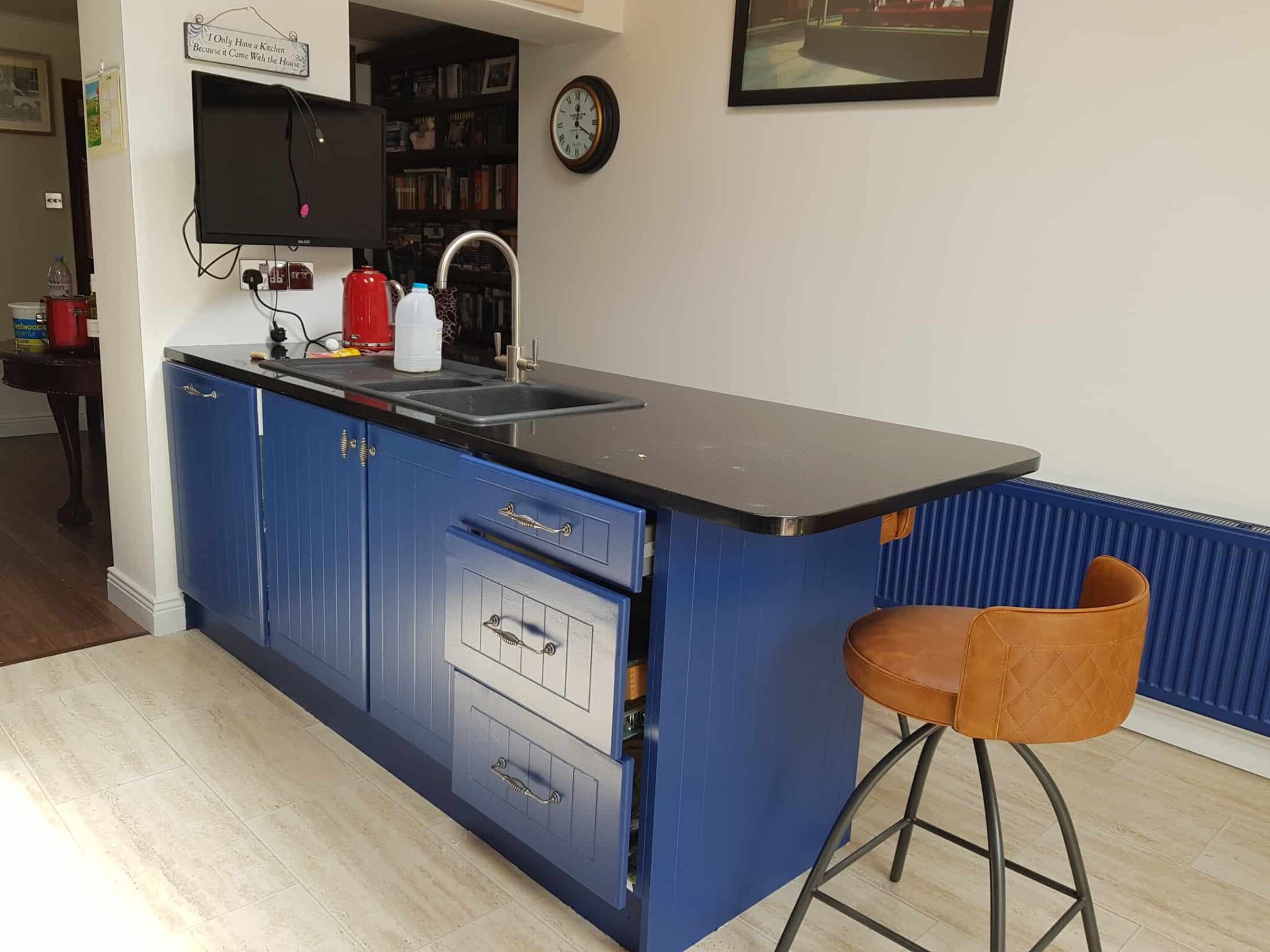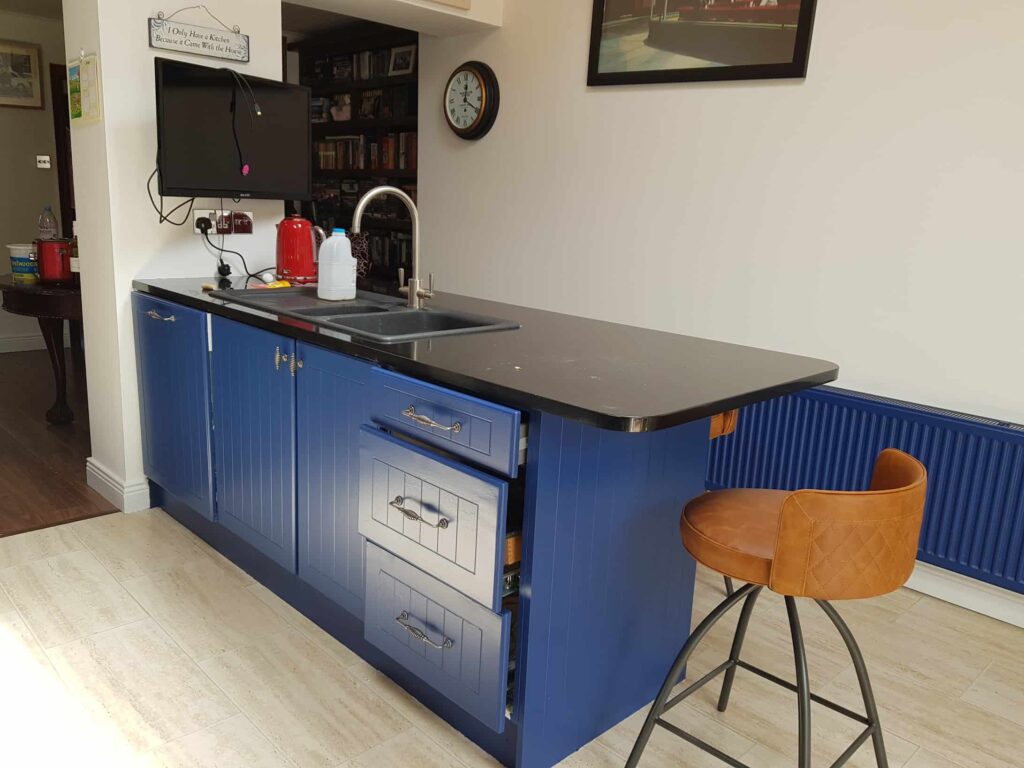 Preparation for Kitchen Respray
Preparing the kitchen for a respray is as important for good quality work and a paint finish that will last for years to come. Amateur painters often skip the preparation stages without looking at the focus points. A professional kitchen respray relies on a professional spray painter who won't skip any of the important steps. Preparation might take a bit more time and could sometimes add to the overall amount charged for the work, but will be worth it in the end.
Respray Your Kitchen - In Colour
At Painting in Colour, we believe in bringing colour into your life and giving you expert advice for all work that needs to be done in your specific project. If you are thinking about getting your kitchen revamped, get in contact with us for assistance in bringing your dream kitchen to life without investing in an actual kitchen replacement. A change is as good as a holiday and your kitchen respray will most likely be much more affordable.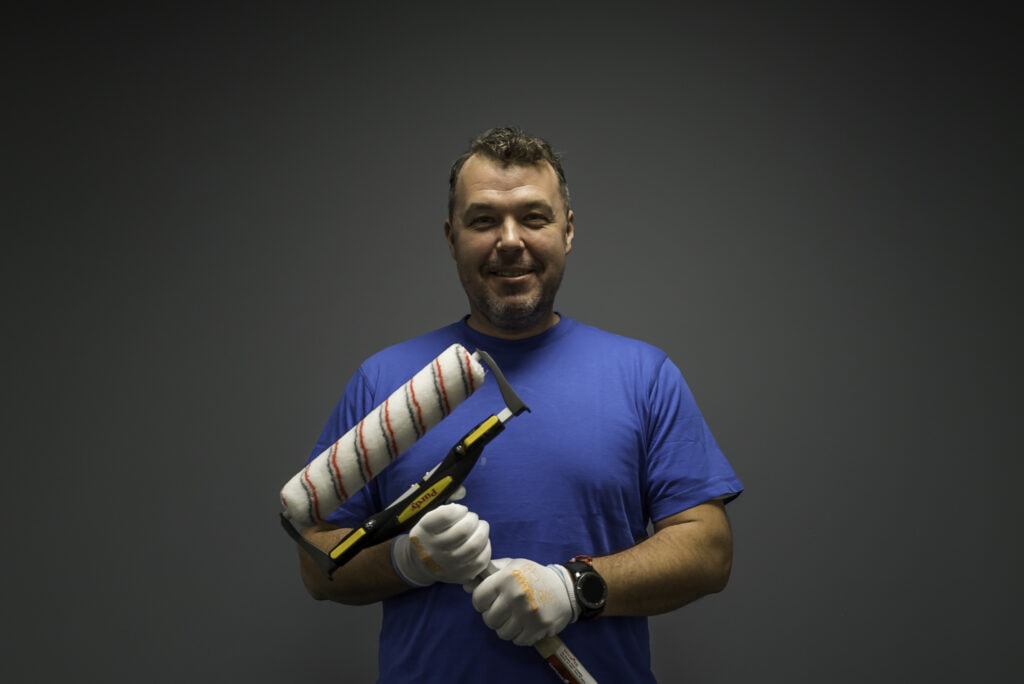 Robert Martinak is a Painting Technology Specialist with over 30 years of experience in the field. He is based in Dublin, Ireland and has extensive knowledge and expertise in the application and management of painting projects.