The UK's cold weather is a large contributor to mould in households. If you are closing up your house to keep the cold out while using heaters, you can expect mould to become a problem sooner or later. Once you notice mould starting to form in your house you should immediately get rid of it! Not only is it unsightly, but also hazardous to your health (especially black mould) . Our experts shares the guide to remove mould that you need to follow for preventing.
This cleaning step guide will help you not only to realise the importance of removing mould and how to remove it but also how to prevent mould from reoccurring.
What is Mould
Unlike mildew, mould is not easy to get rid of and you might be mistaking your mildew for mould. In the case of the former, all you would need to do is simply scrub it off your walls with a brush, some rubber gloves, and mildew remover cleaner.
Mould are happens due to poor ventilation, damp cloth and parts water. Damp conditions can create mould in bathroom and black mould on walls. Mould generally grows fast in external walls and wet walls are breeding grounds for mould.
Mould is trickier – it is a result of bad fungus infection and will usually present itself in black or green spots with an almost slimy texture. It is extremely important that you treat the problem with care as soon as possible, as it can release mould spores into the air is extremely bad for your health. It is a naturally occurring organism that plays a major role in the earth's ecosystem and thrives in damp and poorly ventilated areas.
If luck is not on your side and you are facing a problem with unsightly spots, you still have Painting in Colour on your side to help you with mould removal once and for all.
How Does Mould Occur?
Although you can't get rid of the cold weather you can take care to remove mould. Mould happens due to condensation – that's why poorly ventilated areas like bathrooms are prone to it. We are all tempted (especially in winter) to light up the fireplace or use electronic heating, but this is exactly how the fungi develop. The warm, moist air created by using a heater comes into contact with a surface at a lower temperature and condenses onto the surface.
The coldest surfaces in a house such as windows or walls close to windows are usually the first victims. That is why exterior walls won't easily show any signs of mould and mildew, as the walls do not get into contact with direct hot air that gets trapped.
You should regularly inspect for growth of this pesky grower where there is very little airflow. Places such as crevices, windowsills, and seals can easily develop mould due to the minimal amount of airflow. If you are living in Ireland chances are that your bathroom does show signs of infestation. Just look up and you might notice it, even if it is just the slightest little bit it needs to be taken care of.
As it can spread very quickly, spores can grow extremely far in a matter of a few days. Let's look at how you can get rid of your mould in no time.
Guide to Remove Mould
You might have had people recommend the use of bleach or white vinegar in a spray bottle to remove your mould, but we recommend mould-wash as it is safer for your eyes, skin, and clothes. A mould wash is not just a cleaning solution, but acts as a fungicidal treatment that eliminates the mould from your walls and works on many different concrete surfaces. By using bleach or good old vinegar, you will mostly just be wiping it away, whereas using a mould wash will terminate it completely. It is important to always look at the instructions on the cleaner as it might take the paint on some painted plaster walls.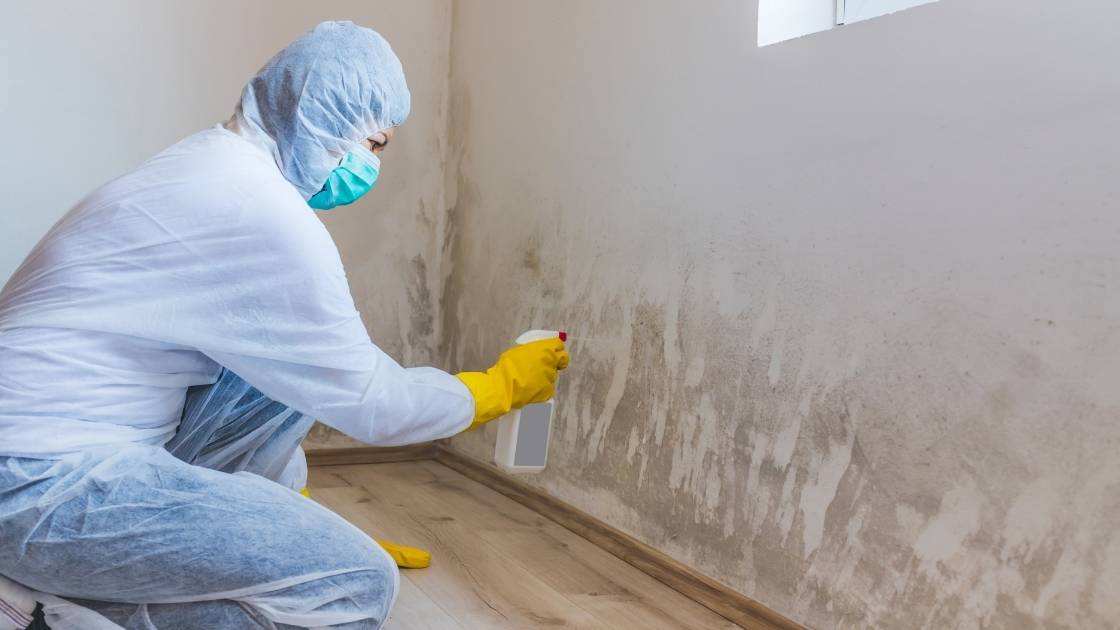 If your wall is made from a porous surface or plasterboard, neither chlorine bleach nor a mould-wash will work. It will only remove the mould from the affected area and not take care of the real problem to curb mould growth. Active mould grows throughout the plasterboard, and you will ultimately need to replace the board.
Using a mixture of bleach or vinegar and water could help to temporarily remove the existing problem but will not be beneficial to get rid of the problem for good.
How to Prevent Mould from Reoccurring?
There is no need to open your windows in the snowing cold. There are many other ways to reduce or completely prevent this fungal pest from building up in a home.
The use of a dehumidifier can be extremely helpful and is widely used by homeowners to reduce build-up as it reduces humidity and excess moisture.
Improving home insulation can also help to prevent mould from growing. Many homes are prone to worse cases due to ceilings and walls not being properly insulated, which in turn increases condensation.
You should also try to keep prone areas such as the bathroom and kitchen well ventilated and as dry as possible.
Wet shower curtains, towels, and laundry should always be hung outside to dry instead of inside. It could be the root of mould in some areas of your home.
Leaks are also a major problem as they could draw moisture through cavities under your floor and cause a large amount of mould.
Or Leave it To the Experts
Getting rid of mould is not always as easy as it seems, but getting rid of it entirely is extremely important. Only getting rid of the problem you can visually see and not the root can cause extreme health problems from the build-up of toxic mould spores in the air. Trust Painting in Colour with all your painting and maintenance needs on your walls! We can get rid of any mould professionally and with care. Don't compromise, take care of your health and your family with the use of professional paint services.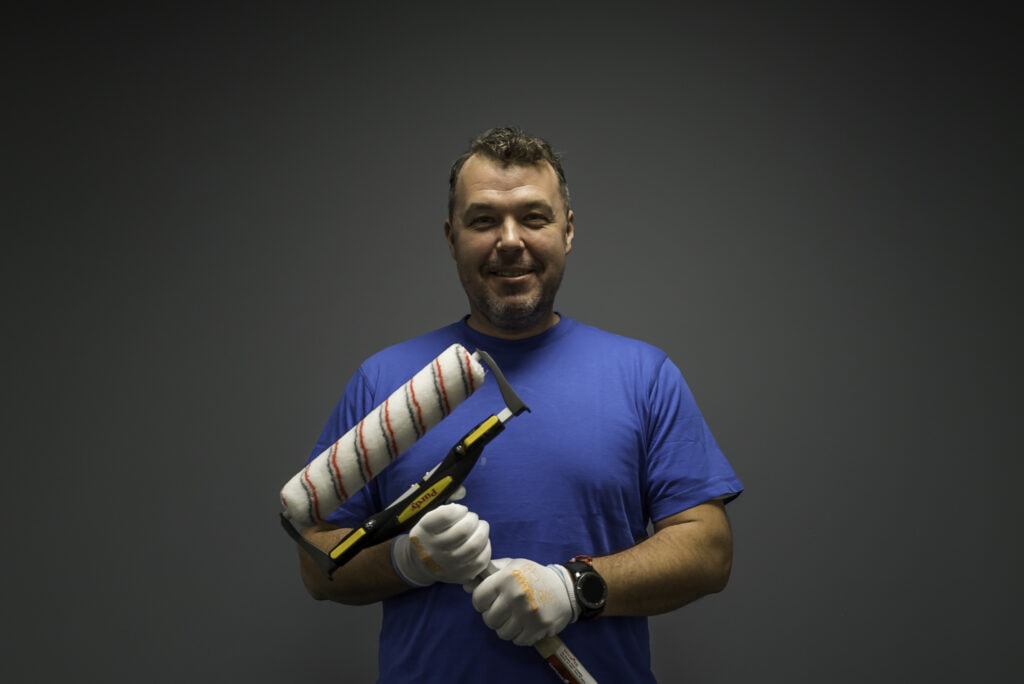 Robert Martinak is a Painting Technology Specialist with over 30 years of experience in the field. He is based in Dublin, Ireland and has extensive knowledge and expertise in the application and management of painting projects.