Paint Your Floors With Painting In Colour Team
If you have a concrete floor and don't want to cover it up with carpet or wooden floors but still want something that looks good, then painting the floor is one of your options.
We at Painting In Colour offer high-quality floor painting Dublin services at affordable prices. Our team has years of experience in floor coating, so we know how to get desired results while keeping costs low. We use only top-quality products, including coat from Fleetwood and Johnstone's emulsion that will last long without peeling off or fading away. 
All our staff are well-trained professionals who will make sure everything is done according to your requirements and within the time frame specified by you. You can trust us because we value customer satisfaction above anything else!
How Concrete Floor Painting Benefits
Not having coated ground in your garage or basement can make it hard to keep clean. It's also harder for you to find things like car oil spills because of the dark colour of the garage floor.
Concrete grounds are a popular choice for home and business owners because they are economical, easy to clean, and durable. However, the problem is that solid can be cold on the feet when it's not covered with carpeting or some other type of covering.
Our solid floor spraying service will help you solve this problem by transforming your bare ground into something warm, cosy, and comfortable. The coat we use is tough enough to handle heavy foot traffic without showing signs of wear quickly. It also doesn't scratch as easily as a regular dye when furniture is moved, or cleaning products such as bleach or chemicals are used regularly in your area.
Quality Finish Means Everlasting Smoothness
In order to achieve a perfect finish on your solid floors, you must choose the best type of dye and apply it using professional equipment. Otherwise, you may end up with an unsatisfactory result that will require further maintenance works afterwards. But there's an easy solution to this problem.
We are specialists in concrete floor painting, which provides durable results with long-lasting protection against moisture and other chemical agents such as acid rain and rusting due to humidity. All work will be done with high-quality products that meet international standards, so you can count on us to provide excellent service at affordable prices!
Currently, the variety of paints available on the market for solid floors offer a range of characteristics that highlight the final result; for example:
Guarantee high resistance.
Provide antibacterial coatings.
Ensure heavy and safe traffic.
Protect the exterior with antifungal coatings.
And the most important thing is that all these characteristics apply to any floor; that is, they can be for commercial, residential, and even industrial use.
How to prepare the surface to apply concrete floor painting?
If you want a final impact finish, it´s important to respect and comply with certain steps that must be carried out before applying the emulsion:
Carefully remove all the dust and grease residues that are adhering to it from the surface, this can be done by simply washing the floor brushing consistently with soap and water. You can also use a power washer, with this tool the work will be much faster and more efficient.
If the surface has a lot of dirt or extremely strong grease, the use of a degreaser can be a great help.
If the top has had glued-bonded vinyl floors or carpets laid, it´s important to remove all traces of glue from the place.
Existing holes or cracks in the surface to be worked must be covered or previously covered with solid to have a surface that is as even as possible. It´s important to allow the solid to dry properly before starting to coat.
In the case of applied solid or areas that are slightly rough, it should be sanded carefully to obtain a finish that is as smooth as possible.
Clean the top once more using a vacuum cleaner or a damp towel to remove any residual dust.
In the case of grounds that are indoors, the ideal is to place a sealant as the last layer to give the surface greater shine. Also, the sealant provides additional protection to the final finish.
Acrylic: its base is made up of different acrylic resins to provide resistance to the final finish and to make it ideal in those cases where continuous and heavy traffic is required. Due to its toughness, it´s often suitable for warehouse and garage floors.
Synthetic: its formula is composed of various chemical materials that ensure outstanding durability. It has the peculiarity that it can be decomposed with a synthetic solvent. Thanks to the durability it provides, it´s often widely used in places where there are large numbers of people or objects, such as warehouses, and company yards, among others.
Bicomponent resins: in addition to acrylic and synthetic emulsion, there are coats based on bicomponent resins which require a hardening element for their correct application; these types of coats are classified into the following subtypes:
Polyurethane: it can generate a fast drying effect when in contact with a humid space. Besides, it offers a very resistant finish. Thanks to its consistency and final finish, it´s perfect for areas with certain irregularities on their surface.
Epoxy Coating: it´s a type of coating that is widely used to protect the surface from wear thanks to the properties that characterise it. Thanks to the epoxy emulsion for its excellent chemical resistance to specific corrosive components such as water and some acids. Also, its glossy finish makes it attractive to apply in those cases where you want to protect and decorate at the same time.
What paint to use according to the type of concrete floor?
Not only it´s necessary to know the types of existing paints for the concrete ground, but it´s also important to recognise the concrete surface material to determine the best decoration for the flooring system.
The most common materials for floors are:
Exterior laminate floors: for this type of global floor, the most recommended emulsion is synthetic since it´s the one that offers the greatest resistance since; outdoor grounds generally have high traffic.
Cement, brick, or concrete: they are suitable for acrylic, synthetic, and resin paints from two components. For new floors, a minimum time of approximately three months must be waited before applying the dye.
Non-porous grounds: bicomponent resins are the best for the type of floors that don´t have any porosity.
Porous surfaces: any type of dye applied to them; be it epoxy floor coat, acrylic, or based on bicomponent resins, will be well tolerated by this type of flooring system since surfaces made of materials such as stone will have a perfect bond between both thanks to the permeability of each material.
Interior flooring made from laminate and wood: acrylic emulsion and resin paints with bicomponent are the most suitable for these materials. Also, it´s essential to properly clean the surface to finally apply a primer.
Both interior painting and exterior painting services for floors include the use of a strong primer and solid repair in case the surface is uneven.
Safety & Precautions
Spraying work is not easy. Not just the job but the materials also involve special attention. For example, the chemicals can harm you and your family members, especially kids. However, we are here to help you with our high-quality spraying services in Dublin.
We understand your concerns and are here to help you with our safety protocol. Our goal is to provide the best service possible while maintaining a safe working environment for everyone involved. Safety & Precautions will ensure that we stay on top of the job, make sure it's done right, and keep you informed throughout the whole project.
We provide all necessary safety gear, including masks, gloves, earplugs, eye protection, etc., and any other tools needed for each job like ladders and scaffolding. Our team members are also fully trained on how to handle unexpected situations that may occur during a project so that your property isn't harmed unnecessarily. All of this comes at an affordable price because we believe everyone deserves access to quality service without breaking the bank!
Lastly, we appreciate some precautions on the client's side to get a smooth job finishing without any incidents. Please remember-
Please don't stray near the surfaces after the coat is applied.
Don't inhale dye chemicals; please ask for safety masks before entering the spray room.
Please don't use the ground until it's scorched. Floors dry quickly and leave no stickiness afterwards. Please have patience for the time being.
Don't let your children and pets near the spraying tools to prevent any unwanted accidents
Let's do it
It is crucial to have the basic knowledge to select the correct type of coat according to the specific area to be dyed, the surface material, and the finish you want to achieve. In the same way, it´s best to always have professional staff in the area, this will make the concrete floor coating the best, and the final result will last over time.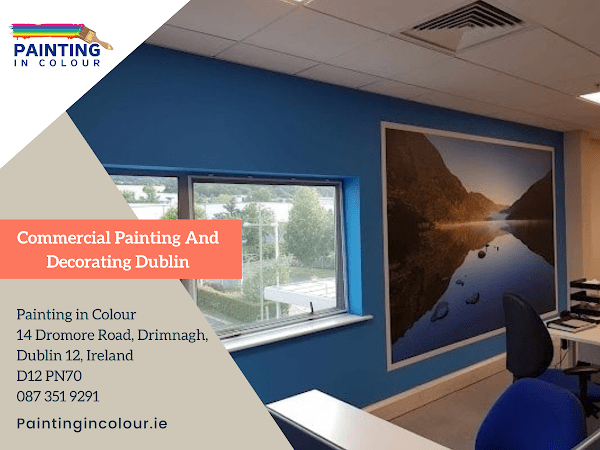 Can I just paint my concrete floor?
No, you will need to hire a professional. Concrete is a very durable material and painting it yourself can cause major damage that might not be reversible.
Which paint is best for concrete floor?
While there are many different paints that can be used on concrete, latex paint is generally regarded as the best option because it is non-toxic and has a long lifespan. Additionally, latex paint will not discolor or wear away over time like other types of paints can.
How much does it cost to paint a concrete floor?
There is no one-size-fits-all answer to this question, as the cost of painting a concrete floor will vary depending on the size and complexity of the job. However, some general tips that may be helpful include preparing the surface by sanding it down if necessary and using a primer if desired. Once that's done, you can begin applying your paint in a variety of ways, including brush technique or spray gun. Keep in mind that patience is key when painting concrete floors – often times it takes several coats for them to look perfect!
Finally, make sure to seal your finished product with an appropriate coat of finish or stain before letting guests start walking on them!
Does painting a concrete floor last?
While it is possible to paint a concrete floor, the finish may not last as long as you might think. If you are painting a large area or using an extremely durable primer, the finished product may last longer. However, if you're spraying or brushing paint on a small area and/or using low-quality brushes or products, the coating will likely wear off in less than 6 months.
Additionally, painted concrete can become stained easily by water and other liquid spills which then requires professional cleaning to restore its original appearance. So while painting your concrete floor can be fun and easy (provided you have appropriate supplies), it's important to remember that there are potential risks associated with this process that should be taken into consideration before starting work.
Do I need to prime concrete before painting?
There is no need to prime concrete before painting, but you may want to do so if the paint is sensitive or if the color of the concrete changes after it's painted. Priming can help to protect the surface and prevent staining or peeling.
How do you prepare a concrete floor for painting?
Assemble the materials you'll need: Roll of painter's tape, roller (either a small or large one), drop cloths, pail of water.
Clean and dry the floor. Sweep any debris off the surface using a broom or dustpan. If there is dirt embedded in concrete, use a power washer to remove it before painting. Discard all waste after cleaning and drying. NOTE: It's important to protect wood floors during this process by covering them with plastic sheeting when not in use so paint won't get on the floor and potentially damage it.
Do I need to seal concrete floor before painting?
There is no definitive answer, as it depends on the specific situation. Some people believe that sealing concrete floors before painting is necessary to prevent staining or discoloration, while others feel that this step is not necessary. Ultimately, you should test a small area first to determine whether sealing the floor is required.