Affordable Painters & Decorators in Dublin
We've been providing stunning commercial and residential decorating for a years
Looking for #1 Rated Painters in Dublin?
As a team of experienced interior and exterior painters, we are able to undertake projects of all sizes, working within an agreed upon timeframe and budget.
Your Trustworthy Painting Company At Service
Our pride through the several thousands of satisfied customers throughout all the years of service. We always finish our projects in time and we pick up your call anytime.
Friendly, reliable and clean Painting service

All Colouring and decorating needs

Experience of 10 years in decorating in Dublin

Free personal on-site quotes

Commercial painting  available
We offer flexibility to our clients so that they can acquire a quality service with fully manageable fees for their ease and comfort. Our painting Dublin painters intention is to serve our clients effectively and follow the commitments established from the beginning of the job. In addition to the aforementioned characteristics, there are other aspects that distinguish us and position us among the best. We are also open to free colour consultation with the best professional painters.
Our Painting Dublin company offers a solid 2-year warranty with every project under our supervision. THESE ARE SOLID WORDS! We guarantee that your home will look perfect even after all the rains and storms years after years. Needless to say, our highly trained team is ready to tidy and fast execution. Once you call, we will move immediately to ensure the fastest project handling and delivery. Our affordable painting company always do a fantastic job for you in Ireland. 
Decorating specialists for homes and businesses. If you are looking for an original style painting to help with your project.
We redefine the aesthetic view of your house with the highest level of care and attention. We only use quality paint and professional painters.
Our Wallpapering services include Modern plaster walls, filling the cracks, sanding, vacuum & Cleaning the floor. Our Professional Painters will do it.
We provide the most satisfying hotel painting services in Dublin. Our professional painters take care the best work for you.
We redefine the aesthetic view of your entire house with the highest level of care and attention. We only use the best materials.
We are passionate about what we are doing and focus all our efforts & expertise to decorate your home with the most brilliant-looking paint. Simply, preserve the highest quality for each job we undertake and that means your house too.
We only offer VIP service to all customers as we love to see your happy face when we finish the job. Satisfying you is our only job. Our professional painters do an excellent job for you to give quality work at competitive prices in the Dublin area.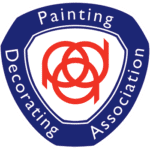 Painting Decorating Association
Our membership of the Painting and Decorating Association demonstrates that we deliver the highest standards. You can be rest assured that we are fully insured and qualified to undertake your project.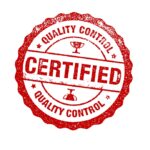 Quality Control
Certified
We have a quality control supervisor on every job we carry out simply because it ensures a high standard of work is consistently maintained, along with delivering complete customer satisfaction every time.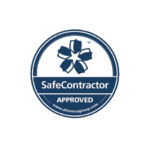 Safe Contractor Approved
This is the seal of approval that we're fully compliant with all relevant health & safety legislation in the industry. Strict guidelines were passed to achieve Safe Contractor approval so you know your in safe hands.