We've been providing stunning commercial and residential decorating in Dublin
Looking for #1 Rated Painters in Dublin?
As a team of experienced interior and exterior painters, we can confidently undertake projects of all sizes.
A Trustworthy Painting Company at Your Service
We pride ourselves on the several thousands of satisfied customers throughout all the years of full-service painting. We always finish our projects with expert painters on time and pick up your call anytime. Give us a call for projects in Dublin.
Friendly, reliable, and clean painting service
All coloring and decorating needs for exterior and interior painting
10 years of decorating experience in the Dublin area
Free personal on-site quotes
Commercial painting available
We offer flexible fees
We offer flexibility to our clients so they can acquire a quality service with fully manageable fees for comfort and transparency.
Our Dublin painter intends to serve our clients effectively and follow the commitments established from the beginning of the project. We are also open to free color consultation with the best professional painters.
Our Painting Dublin company offers a solid 2-year warranty for every project under our supervision. THIS IS OUR PROMISE! We guarantee that your home will look perfect, rain or sunshine, for years. Our affordable painting company always does a fantastic job in Ireland.
House painters and Decorating specialists for businesses and house painting if you are looking for experienced painters to help with your project.
We redefine the aesthetic view of your house with the highest level of care and attention. We only use quality paint and professional painters.
Our wallpapering services include modern plaster walls, filling the cracks, sanding, vacuum & cleaning the floor. Our professional painters will do it all!
We provide the most satisfying hotel painting services in Dublin. Our professional painting contractor brings their best work to you.
We redefine the aesthetic view of your entire house with the highest level of care and attention. We only use the highest quality materials.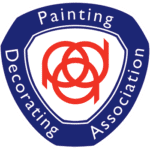 Painting Decorating Association
Our membership in the Painting and Decorating Association demonstrates that we deliver the highest standards.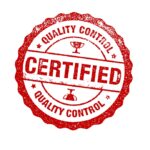 Quality Control Certified
We have a quality control supervisor on every job we carry out simply because it ensures a high standard of work.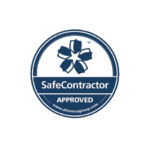 Safe Contractor Approved
This is the seal of approval that we're fully compliant with all relevant health & safety legislation in the industry.
Why should I hire the best painters in Dublin rather than doing it myself?
Hiring a professional painter and decorator in Dublin can be beneficial for a number of reasons. Not all materials are compatible, so it is essential to use them correctly. Ultimately, you can be sure of quality workmanship at an affordable price.
Will you prepare the walls for paint or wallpaper, e.g., stripping and priming?
Paint or wallpapered walls? This is an excellent question, as it depends on the type of paint or wallpaper you are using and the thickness of the walls. It would be best to speak with a professional contractor who can help you determine what steps need to be taken in order for your walls to look their best.
What jobs do Dublin, Co. Dublin painters and decorators do?
Painters and decorators can do various jobs, including painting, wallpaper hanging, carpeting installation or repair, ceiling repairs, and replacements. When it comes to choosing the right painter or decorator for your project, make sure to ask about their experience and qualifications.
What do I have to do to prepare for painting & decorating?
What do you need to prepare your walls for painting and decorating? Take time to remove unnecessary items such as glue guns and hooks. Then sand down and sand down any rough edges or splinters that may be present on the wall. Finally, seal these areas with a coat of primer or paint.
How do I get a quote?
They will be able to provide a free consultation so that you can get an idea of what they can do for you. Ultimately, you can ask for a quote from Painting in Colour. It's always better to start with a quote. Contact us Today