Washable Painting By Paint Technology Specialist
Speaking about Washable Painting By Paint Technology Specialist, Washable paints are a type of paint that you can easily clean off using a wet wipe of soft foam to get rid of dirt, ink, spills, etc. Washable painting is a very difficult job to do. This article will explain the Washable Painting By Paint Technology Specialist and his responsibilities in Washable Painting.
The job of Washable Painting is tough enough to have a Paint Technology specialist to work in the field. He needs to measure the surface area to be covered in washable paint, the total amount of paint needed, and the utilities required to apply the paint. Robert Martynak has done an appraisal job on Washable painting projects through his 30 years of painting career as an expert in Washable Painting.
In Washable Painting, the Paint Technology Specialist needs to take some important steps before starting the job. He needs to make sure that the surface is clean and free of any dirt, dust, or grease. Then he will need to mix the paint properly according to the instructions on the can. After that, he will need to apply the paint in even coats using a brush or roller. Finally, he will need to wait for the paint to dry before putting anything else on top of it.
The Paint Technology Specialist can be very helpful in Washable Painting projects. He can give you advice on what type of paint to use and how much paint you will need for your project. He can also help you choose the right tools and equipment for the job. Washable Painting can be a difficult job, but with the help of a Paint Technology Specialist, it can be done quickly and easily.
Washable painting resistance and durability
Washable paints are highly durable as they don't easily get damaged from stains and don't soak moisture. That's why they are perfect for painting indoors, on walls, ceilings, woodwork, and furniture. They're also a good choice for kitchens and bathrooms where moisture is often present as well as for children's rooms. One of the disadvantages of washable paints is that they don't cover spots and marks as well as gloss or emulsion paints so you may need to apply a few coats. Another downside is that some people find them difficult to work with as they can be a bit streaky. But, these are not
problems for a painting
technology specialist like Robert Martynak, one of the best painters Dublin and owner of Painting In Colour.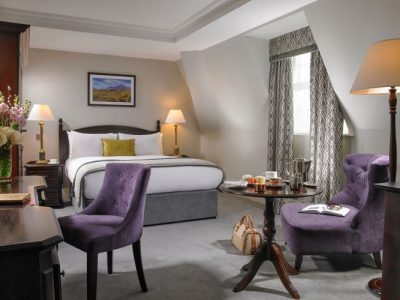 Maintenance of washable paint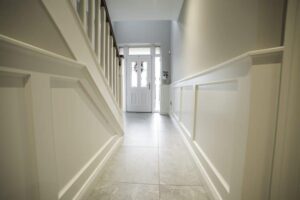 The beauty of washable paints is that they don't require much maintenance. A simple wet wipe every now and then is usually enough to keep them looking good. In some cases, you may need to scrub the surface gently with a soft brush or sponge.  If you have a painted surface that's starting to look a bit tired, you can revive it by giving it a fresh coat of washable paint. Not only will this make the surface look good as new, but it will also protect it from further damage. When it comes to washable paints, there are many different types and colours to choose from. So, whether you're painting the inside or outside of your home, or you need paint that's resistant to moisture, you're sure to find what you need with washable paints.
Antibacterial and Anti mould Painting:
Fungus and mold can be very serious problems if they appear on the walls of your home. In this case, painters Dublin have to be called as soon as possible. Painters In Colour is a professional painting company that will find a good solution for you and all the members of your family.
Painters In Colour uses natural paint which is considered to be one of the most efficient ways to cope with fungus and mold growing on the surface of your house. The Paint used by Painters In Colour is extremely water-resistant so it can protect any material from extra humidity or flooding. Painters Dublin ensures that only premium-quality paints are used in order to create truly stunning interior designs that adorn any dwelling area.
Painting work carried out by Painting Technology Specialist, Robert Martynak, is always finished fast, and its costs are always quite affordable. Painters Dublin ensures that the most experienced painters will carry out work for you so don't hesitate to call Painters In Colour if you notice mold or fungus somewhere on your walls.
Painting Technology Specialist Knows How To Apply The Right Anti Mould Painting
Painting Technology Specialist offers anti-mould Painting service for industrial and commercial buildings also. Painters Dublin knows how to apply the right anti-mould painting and Painters In Colour will help you get rid of mould and ensure protection against their return.
Painters Dublin is always very attentive to our clients and can assist you with advice on Interior Painters, Office Painters, or Painters in your area. Painters Dublin ensures that all painting work is carried out by qualified painters who are equipped with the most modern tools.
Robert Martynak, the man in this scene has been recognized for his skills in working with antibacterial paints from Fleetwood's paint. Painting In Colour's Painters have been using antibacterial paints from Fleetwood's paint for quite a long time now and they always do their job perfectly.
With an excellent reputation as a top-class painting company that will provide all painters with enough experience to apply the best possible anti mould painting, Painting In Colour has gained people's trust.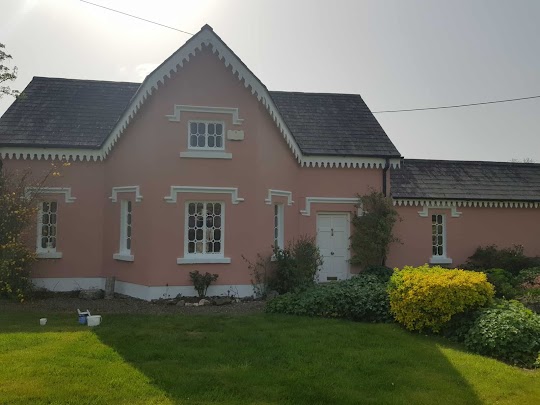 With whiteboard painting, you can keep track of ideas, notes, or drawings without having to worry about them getting erased. The paint is designed to be erasable, so you can use it over and over again. This is perfect for businesses that need to keep track of meeting notes or for families that want to have a place for their kids to play with colours. Painting technology specialist Robert Martynak knows the best way to do whiteboard painting in Dublin. Painting services are available 24 hours a day, seven days a week, so you can schedule them whenever you want.
Painting for your home or office
is important if you truly value creativity and productivity. White Board Painting makes it easy for people to express themselves artistically, but it also has many other practical applications. Painting is used everywhere from schools to businesses of all sizes because it provides everyone with an erasable platform on which they can write or draw anything that pops into their heads—no matter how brilliant or mundane those ideas may be! Painting technology specialist, Robert Martynak is capable of handling sophisticated whiteboard painting projects with a high level of perfection.
Best paints for white board painting
– For a perfect and long-lasting finish, we recommend using Dulux Trade Vinyl Matt Emulsion. This paint is available in all major DIY stores.
– If you are looking for a low odour paint, then we would suggest using Johnstone's White Board Paint which is an acrylic-based paint that is designed specifically for this type of application.
– Another option would be to use Rustoleum Painter's Touch Ultra Cover 2X which is a high gloss paint that offers great durability and coverage.
Painting technology specialist, Robert Martynak offers complete whiteboard painting services in Dublin, so give him a call today for your free quote!
Complete Floor Painting Solution
If you are looking for a complete floor painting solution, then look no further than Robert Martynak Painting Technology Specialist. He offers a wide range of floor painting techniques that will leave your floor looking brand new.
All of our painters are fully qualified and experienced in all aspects of floor painting, so you can be sure that your floor will be in safe hands. We use only the highest quality paints and materials, so you can be confident that your floor will last for years to come.
As a painting technology specialist, he understands that not everyone is familiar with the process of floor painting, which is why he offers a free consultation service. You can discuss your specific needs and requirements and be provided with a tailored solution that meets your needs and budget.
Learn about the best floor painting methods
Painting technology specialists use different techniques to paint floors depending on the finish, type of material, and condition. Painting Technology Specialists will also clean up each surface before working.
Painting Technology Specialist offers floor painting services for both commercial and residential customers throughout Dublin. He has many years of experience that ensures that all work is carried out to the highest possible standard. Painting technology specialists are experienced in working with a wide range of flooring materials including concrete, stone, marble, limestone, granite, slate, wood, or tarmac.
Always the Best paints for Floor painting projects
The Painting Technology Specialist will recommend the best paints for each job. Painting technology specialists offer a complete floor painting solution that covers both standard and more complex jobs including sanding, sealing, waxing & recoating epoxy coating, resin coating, and limestone restoration.
Painting Technology Specialists use only high-quality products to ensure the durability of floor painting projects. He offers finishes like gloss or matt sheen, which can be applied with or without tiles for strength and durability. Also, he has the ability to add texture to concrete floors for a completely different look and feel. In order to provide your home with a new lease of life, Painting Technology Specialist is able to paint all types of flooring including block paving driveways throughout Dublin.
No Smell breathable paint by Paint Technology Specialist
Robert Martynak, the Painting Technology Specialist in Dublin, showed that a Specialist can paint even in homes where cancer-causing chemicals are present. They always find the best way to get the job done so it does not affect people's health negatively. Painting Technology Specialist, Robert Martynak says " We Specialists go beyond just painting walls, a Specialist is someone who knows everything about paints and their production process."
He uses materials of high quality for painting because less material means less harmful chemical emissions. Painting specialist Robert Martynak says "I am proud I can help families improve their living environment by applying my new technologies on their walls".
Robert Martynak did some research into no smell breathable paints against cancer-causing chemicals. He found out that isocyanates are the main cause of most paint-related illnesses, including cancers and asthma. He says " Everyone should be concerned about isocyanates, even my fellow painters who are usually not aware of the dangers they are exposed to."
Robert is capable of handling odour-less painting projects with his expert team at Painting In Colour. They are all trained professionals who know how to work with special paint and the methods for creating a breathable area while painting.
Ability of Paint Technology Specialist
The most important requirement to become a Painting Technology Specialist is to have both the interest and aptitude to deal with a wide range of paints and colours. He should be highly dedicated to this field and well informed about all the up-to-date technological aspects including paint manufacturing, quality, compound density, etc.
He should also be able to play teamwork, has good communication and observation skills as well. Again, he should be capable of managing and hard-working skills as he has to handle heavy work sometimes.
Robert Martynak, a painting technology specialist with 30+ years worth of on-field painting experience is someone who has both the skills for a team-maker and a team player. He has been leading the Painting In Colour team and nourishing the expert-level painters to undertake and satisfy the customers with any kind of challenging project.
Painting specialists are required in every aspect of the industry today. Painting is done for both functional and decorative purposes. 
Painting technologists are responsible for making Dublin painters meet these requirements by providing all the necessary tools, developing products, materials, etc., to make this process possible. 
Painting Technology Specialists can be found in most industrial sectors like automotive painting, shipbuilding & repairing, commercial construction, agricultural equipment painting but mostly they work with companies that manufacture wall coverings and floor coverings because of the larger variety of paints that need to be mixed according to clients' requirements.
The Painting technologists are required to have good knowledge about different paint types, how they are made, what are the properties of different paints, their durability, etc., before applying them on various surfaces like wood, metal, brick, and concrete. There is a great responsibility on these specialists as this directly influences the final outcome including cost and customer satisfaction of any project completed by painters Dublin.