Surely you are one of the people who spend most of the time in the kitchen and you want to enjoy a pleasant and functional place while you enjoy cooking and preparing your favorite meal food dishes. That is why you like to keep your kitchen cabinets and their image always optimal. Achieving this is often not an easy task and requires professional kitchen cabinet painters to achieve a perfect, quality finish.
The colors, design, finish, and other details of your kitchen cabinets and the combination with the rest of the kitchen reflect the personality of those who choose them even if you do not believe it. That is why housewives, restaurant owners, and people who love to be in the kitchen want a comfortable space for them to function while preparing food and thus be able to enjoy the art of cooking.
Kitchen cabinets can take the color, design, and even the shape you want, between tastes and preferences there is a range of options that only professional experts can materialize and fulfill. That is why it's vital to always hire a professional service when it comes to painting.
Hire a professional service for your kitchen cabinets
Painting kitchen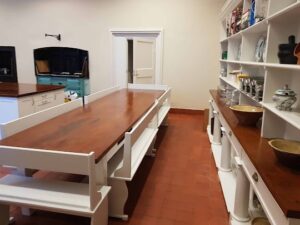 cabinets is a task that cannot be left to just anyone. Proper techniques and skilled workmanship are required to achieve an eye-pleasing result that is long-lasting at the same time. From choosing the colour of the paint, the type of paint, and the decoration or design to implement in the renovation or creation of your kitchen, they are basic elements that cannot be trusted by inexperienced hands.
Taking the risk of doing this task yourself without having the proper preparation or hiring unskilled people in the area to save money can be a nightmare and you may end up wasting time, money, and possibly some other resource you didn't plan on. The best thing you can do for yourself and your peace of mind is to entrust the renovation or creation of your kitchen cabinets to professional painters, forget about all the work that this implies and wait until the end to enjoy the work contracted.
Fortunately, you are not alone, we have a team of professional painters that you and your home need to achieve the cabinets you have wanted in your kitchen. We renovate your kitchen with professional quality service, we are known for executing a job in a short time and without spending large sums of money, we adjust to your budget and provide you with the best options based on your requirements.
You will be able to enjoy the satisfaction of having such well-painted cabinets in your kitchen that will be the envy of all your visitors. Our team can combine your kitchen cabinets with additional handles and accessories to create an updated and modern design. We achieved a first-class finish thanks to the quality of paint and other resources used in all this noble task.
We help you choose the colours and designs for your kitchen cabinets
If you are not very clear about the colour you want to choose for your kitchen cabinets, we help you select the most appropriate one based on your tastes and the rest of the decoration you have in your kitchen and home. We propose you from cheerful, bright, modern, warm colours and combinations to simple, neutral, relaxing, and conservative.
The before and after of your kitchen cabinets will be noticeable, our work is characterized by leaving a marked mark on our clients, we want them to feel in love with our work and we have achieved it in each of our projects thanks to the commitment and effort that there is behind every task performed.
Why hire our professional kitchen cabinet painting service?
We are a highly prestigious company thanks to the popularity that we have gained little by little with each job completed on time.
Our years of service and each of our clients' testimonials speak for themselves. We give all our effort and dedication to each project to meet the satisfaction of each owner.
The prices that we offer to our clients are adjusted to their economic reality and according to their needs. Any budget that you have acquired with another company, we improve it while guaranteeing quality service.
Our punctuality is a quality that characterizes us from the competition. Many of our clients have asked us for a painting service for kitchen cabinets with a reduced time and we have fulfilled their requirement since we can activate different work teams in the same project in order to make the delivery on the required date.
Each contract made has a guarantee, so you can work with us confidently and safely as we guarantee a quality professional painting service and in compliance with the requirements demanded by our customers.
We make free quotes to our clients, we intend to offer them a professional kitchen cabinet painting service that suits their budget. You can request a quote with us without any commitment, you just have to specify the scope of your project and the details and we will gladly present you with the best alternatives.
We give priority to the health and safety of our painters and the people who live in the spaces where we carry out our project. That is why we work with quality materials and employ the best painting techniques and practices.
We take care of doing a clean job, our team of professional painters work meticulously, they remove all traces of dirt and clutter while they work. At no time will you observe during painting tasks, a tool or material that should not be in place, all of our painters are trained to work that way.
Choose quality
Play it safe, hire professional kitchen cabinet painters, and you are sure to enjoy a luxurious kitchen. There are many factors to consider in projects of this size that should not be taken lightly. Forget about the heavy work and trust the expert hands of trained professionals to get your project done.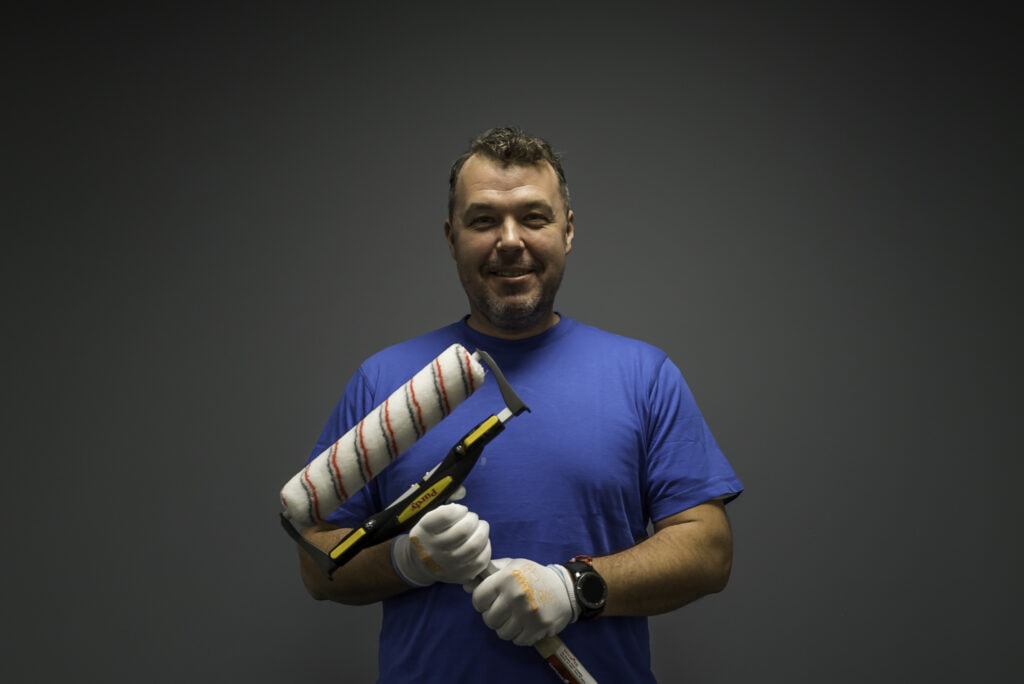 Robert Martinak is a Painting Technology Specialist with over 30 years of experience in the field. He is based in Dublin, Ireland and has extensive knowledge and expertise in the application and management of painting projects.