Professional Painters and Anti-Mould Paint Specialists
Has your house been infested with mould? In Ireland, the weather stays humid during most of the year, and your walls, doors, and cabinets come peeling off due to excessive mould built under the surface. You need professional black mould remediation and restoration specialist that can turn the odds in your favour and make your home look new again. Who, you may ask, is up for the task?
You have us, Our team – a professional interior paint colours service company in Dublin, with the best painters onboard. We specialise in carrying out successful Decorating projects under the worst weather conditions, and we succeeded 100% of the time through our decades of quality customer service. Our team is made up of highly trained veterans with exceptional skills in dealing with moulding problems around Dublin.
Quality Service & Mould-FREE Painting Techniques
The hardest part of the job is making your walls mould-proof and withstand the rain and wind damage (very common in Dublin) without falling apart. With our colour technology specialist in anti-mould & rain-proof precision powder coating service, we will guarantee a permanent solution for the mould problem with the best anti mould paint that will last longer than five years.
It is not new in Dublin to see mould and mildew grow everywhere on the surface of your house, industry, apartment, ceiling, walls, rooftops, and yards. It becomes more challenging for the painters to work in a lousy climate as well as remove the ever-growing moulds from the visible surfaces. But our company welcomes this challenge as the company has been serving quality anti mould jobs with great detail with its expert team and is famous for anti-mould and mould-free dyeing methods. We guarantee a long-lasting coat that will prevent mould spores from ruining the appearance of your house again.
We offer professional painters and decorators in Dublin for the selected colouring services-
Anti-mould interior walls
Rainproof
Windproof
All-weather protection dye
Anti-condensation paint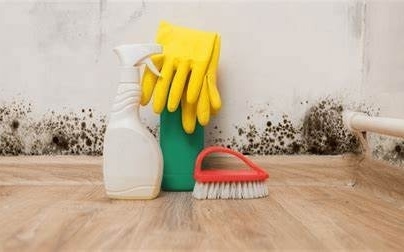 Why You Should Be Concerned of Moulds & Mildew
The most common habitat for moulds is the kitchen, bathroom, basement, and places near ducting pipes. Due to the climate in Dublin, the environment around you always stays humid, making room for moulds to grow almost everywhere.
In case you have a nicely painted wall in your bedroom or drawing room that you can show off to your neighbours and colleagues, the worst thing that may happen to it is getting moulds behind the covering surface. As the doors are closed most of the time, the lack of ventilation makes things even worse as moulds spread everywhere; not even the ceilings are spared.
The most common causes of mould invasion-
High humidity climate
Leaks in the pipes in walls or ceiling
Leaking roof
Damp walls with excess moisture
Snow built up on the walls and rooftops
Not enough ventilation in the house
Rainy weather or damp climate
Flood occurrences
Damp basement due to leaks or built-up moisture
Poor drainage system
Leaks in the air-conditioning system
Wet coat without a proper trim
Overuse of dye solvent
Lack of quality control
Preventing moulds and mildew from ruining your home is easier in the early stages. That's why you must choose to hire capable home contractors and painters in Dublin to control the mould growth invasion as early as possible.
Why Choose Painting in Colour?
Whilst there are many home remedies and advertised mould fixes advertised on the internet, you should really give serious consideration to the fact that mould can be quite damaging to both health and your property, which are probably your two most significant investments, so protect those investments and your paintwork and contact us, who is a trusted painter service in Dublin with a growing reputation since the company started. We have undertaken thousands of spraying projects, including houses, apartments, offices, schools, high-res buildings, yards, and many more. Our professional painters love to take on challenging jobs, and we will never lose to satisfy our clients with quality work.
We have been in service as a professional residential decorating contractor for more than 20 years, fighting moulds and mildew to prevent your house from going into ruins. We make the best use of tools, techniques, and expertise to fight mould off permanently from your home and its surrounding area. We use specialised paints with anti-mould and anti caustic corrosion components in order to create a safe haven for you. 
Our specialist can stop the root cause of mould and mildew invasion in your house with all kinds of services needed to secure the perimeter. We work tirelessly to maintain a steady workflow in order to make the whole job run smoothly; nothing gets out of place with our supervision. If you are looking for a reliable decorating service in Dublin that can assure a quality finish in a timely manner, look no further than our company. We are the best team available in Dublin with solid experience and adequate training in coating service in Dublin. We pride ourselves on our quality services. 
We do house painting, kitchen respray, bathroom decor, tiles, wall repair decorating the living room Dublin, exterior paint colours, exterior house emulsion, primer coat, spraying, outdoor, and a wide range of other dyeing services. Our team consists of painters, spray painters, and decorators with the solid skill to provide a full service covering all your requirements. If you have houses for sale at Dalkey and want to renovate them speedily, we offer the fastest home renovation service at affordable prices.
Painting in Colour offers the best decorating services at the best prices in Dublin. This makes us stand out among the thousand others.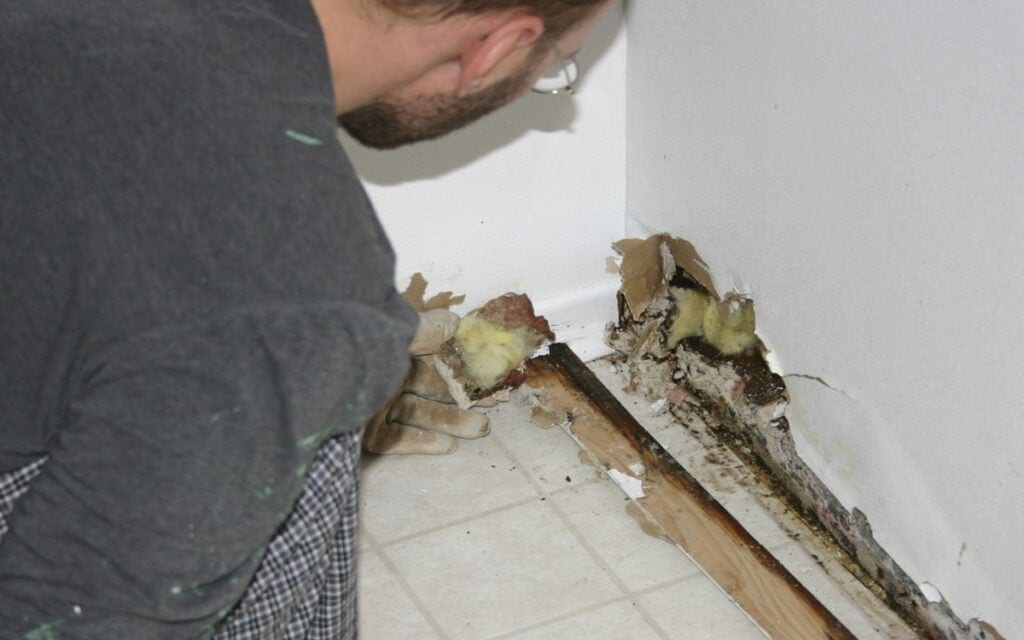 Anti-mould painting Specialist
We use special emulsion processes, techniques, and equipment to make your walls completely mould-free and stand tall against mould for a long time. We use high-grade spray from the reputed manufacturer that ensures a greater sheen level and detail that looks and feels elegant, in line with your expectations. We also recommend Ronseal anti mould spray for your home.
Rain-Proof Painting
Rain and high humidity cause severe damage to your walls by penetrating deeper into the emulsion and plasters to ruin your walls further. As We have trained professional painters on board, we ensure that our coat will stick appropriately over the plasters in Dublin and will be the perfect guard against rain damage. Make your walls last a long time with the damp proof spray that acts more like an umbrella.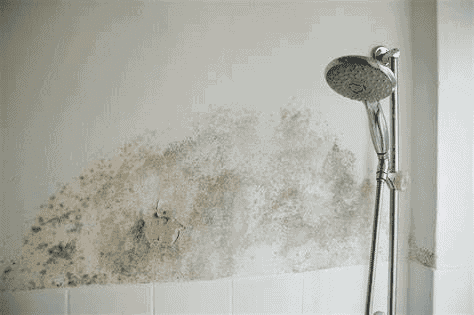 Wind and Dust Proof Paint Job
We specialise in colouring your walls with composite spray with the highest sheen level that combats wind and dust. Our team is capable of using high gloss emulsion for the perfect finishing that ensures excellent protection from pollen, wind, and dust particles and keeps you safe from allergies.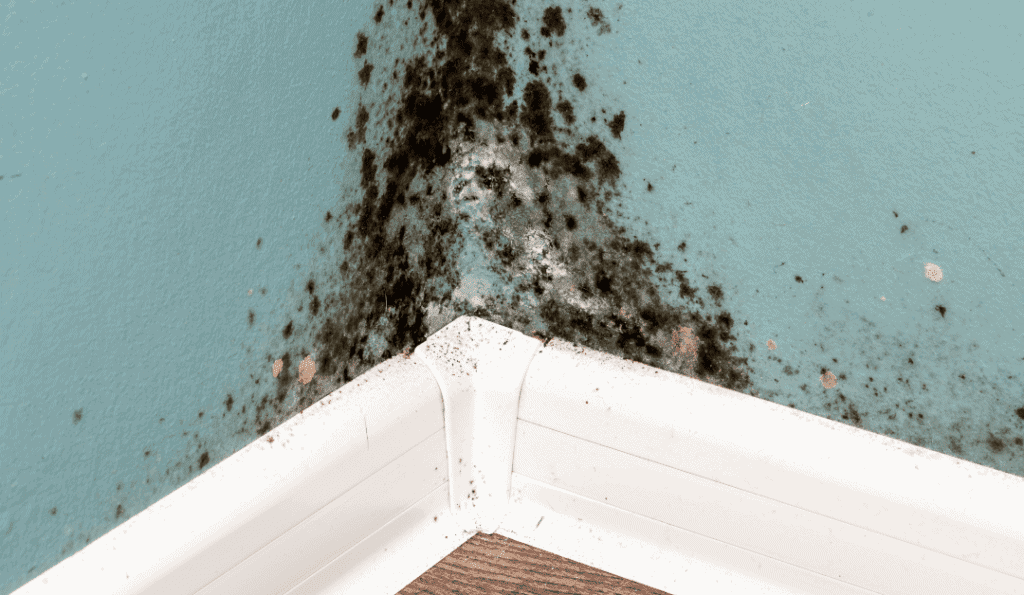 How Much It Costs To Hire Dublin Painters For Anti-Mould Painting Jobs?
While mould & mildew is widespread in Dublin and its surroundings, preventing those is not simple. Only the most expert painters in this field know how to defeat the cause of this problem. That means the painting service for anti-mould coat must be costly.
But that's not the case with Painting In Colour. We offer affordable services for anti-mould and anti-mildew jobs in Dublin. We have highly-trained painters on board specialising in dyeing methods to prevent moulds and mildew from growing on the surfaces. We always keep our services within the capacity of your pocket but do not sacrifice the quality.