In Dublin's climate, maintaining thermal efficiency in buildings is essential for both comfort and energy savings. External wall insulation is a highly effective solution that helps to prevent heat loss, improve energy efficiency, and create a comfortable indoor environment. By investing in external wall insulation for your Dublin property, you can significantly reduce heating costs, enhance thermal performance, and enjoy a more sustainable and cost-effective living space.
Key Benefits of External Wall Insulation for Thermal Efficiency
Reduced Heat Loss: External wall insulation acts as a protective barrier, minimizing heat transfer through the walls and reducing heat loss. This leads to significant energy savings and a more consistent indoor temperature.
Enhanced Energy Efficiency: By reducing heat loss, external wall insulation reduces the need for excessive heating, resulting in lower energy consumption and reduced utility bills. It helps to create an energy-efficient home that is both environmentally friendly and cost-effective.
Improved Thermal Comfort: With external wall insulation, your home becomes better insulated, reducing drafts, cold spots, and temperature fluctuations. This creates a more comfortable living environment throughout the year.
Condensation Control: External wall insulation helps to prevent condensation by maintaining warmer internal surfaces. This reduces the risk of dampness, mold growth, and associated health issues.
Noise Reduction: External wall insulation acts as an additional sound barrier, reducing the impact of external noise and improving acoustic comfort within your home.
Long-Term Investment: External wall insulation offers long-lasting benefits, improving the thermal efficiency of your property for many years. It adds value to your Dublin home and can provide a return on investment through energy savings and increased property value.
Considerations and Professional Installation
Building Assessment: Prior to external wall insulation, a thorough assessment of your property is necessary to identify any structural issues or necessary repairs.
Insulation Material Selection: Professional installers can recommend suitable insulation materials based on your property's requirements, considering factors such as thermal conductivity, durability, and fire resistance.
Proper Installation: Engaging experienced and certified external wall insulation contractors is crucial to ensure a proper installation that adheres to building regulations and maximizes the thermal efficiency benefits.
Frequently Asked Questions (FAQs)
Q1: Will external wall insulation make a noticeable difference in my energy bills?

A1: Yes, external wall insulation can lead to significant energy savings by reducing heat loss and improving thermal efficiency, resulting in noticeable reductions in your heating bills.

Q2: How long does external wall insulation last?

A2: With proper installation and maintenance, external wall insulation can last for several decades, providing long-term thermal efficiency benefits.
A3: External wall insulation can be installed on most types of buildings, including solid brick, cavity wall, and timber-framed constructions. However, a professional assessment is necessary to determine the suitability and any additional considerations.
Conclusion
External wall insulation is an effective solution for enhancing the thermal efficiency of your Dublin property. By reducing heat loss, improving energy efficiency, and creating a comfortable living environment, it offers numerous benefits. When considering external wall insulation, ensure you work with professional contractors who can provide expert advice, recommend suitable insulation materials, and deliver a high-quality installation. Don't miss the opportunity to improve the thermal efficiency and sustainability of your Dublin home while enjoying long-term energy savings and increased property value.
If you're ready to enhance the thermal efficiency of your Dublin property with external wall insulation, contact professional contractors specializing in this service. They will assess your property, provide tailored solutions, and ensure a proper installation that maximizes the benefits of thermal efficiency. Take the first step towards a more energy-efficient and comfortable home by reaching out to reputable external wall insulation providers in Dublin today.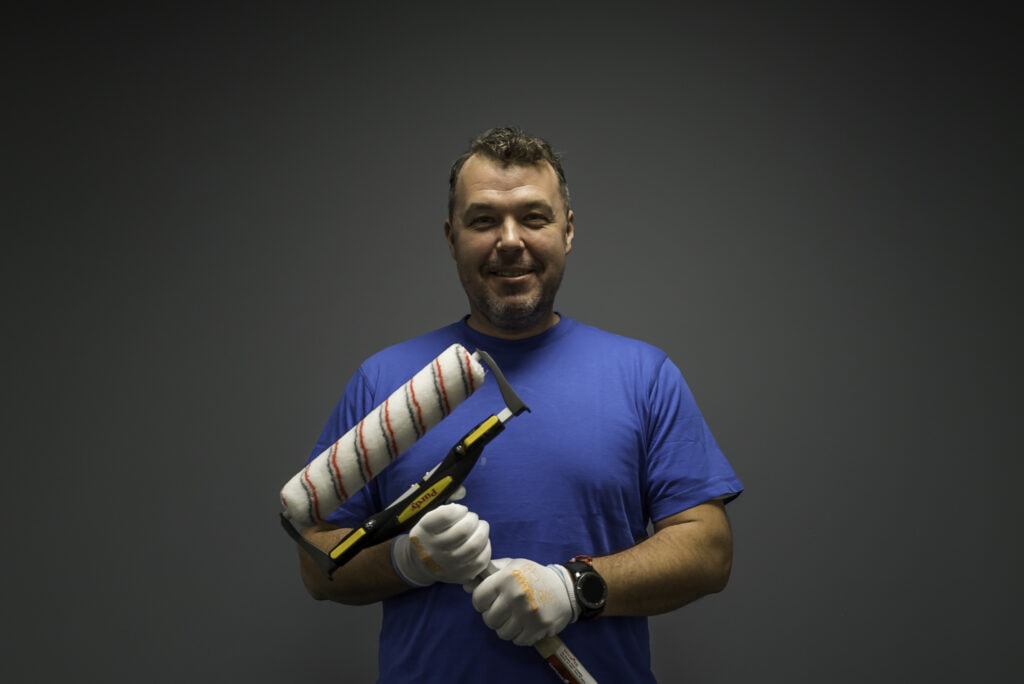 Robert Martinak is a Painting Technology Specialist with over 30 years of experience in the field. He is based in Dublin, Ireland and has extensive knowledge and expertise in the application and management of painting projects.