Introduction
When it comes to external wall insulation projects in Dublin, it's crucial to collaborate with professional contractors who specialize in this field. Working with experienced and skilled professionals ensures that your insulation project is executed efficiently and effectively. Dublin boasts a range of reputable external wall insulation contractors who possess the expertise and knowledge required to deliver high-quality results. These professionals understand the unique climate and construction requirements of Dublin, making them the ideal choice for your external wall insulation needs.
Why Choose Professional Contractors
Expertise and Specialization: Professional contractors have extensive knowledge and experience in external wall insulation techniques, materials, and best practices. They stay up-to-date with industry advancements and can provide expert advice and guidance throughout the project.
Quality Workmanship: Professional contractors deliver superior workmanship, ensuring that the external wall insulation is installed correctly and meets industry standards. Their attention to detail and precision result in a durable and effective insulation system for your building.
Proper Material Selection: Professional contractors have access to a wide range of high-quality insulation materials. They can recommend the most suitable options based on your specific requirements, ensuring optimal energy efficiency and long-term performance.
Compliance with Regulations: Dublin's professional external wall insulation contractors are well-versed in local building codes and regulations. They ensure that your insulation project meets all necessary requirements, obtaining the required permits and adhering to safety standards.
Time and Cost Efficiency: Professional contractors have the skills and resources to efficiently complete your external wall insulation project. They minimize delays, manage timelines effectively, and optimize material usage, ultimately saving you time and reducing costs.
How to Choose a Professional Contractor
Experience and Track Record: Choose contractors with a proven track record in external wall insulation projects. Look for their experience in similar projects and inquire about their portfolio and customer references.
Certifications and Accreditation: Check if the contractors possess relevant certifications and accreditations, indicating their commitment to quality and professionalism. Examples include certifications from industry associations or recognition from insulation material manufacturers.
Insurance Coverage: Ensure that the contractors have appropriate liability insurance coverage to protect you and your property in case of any unforeseen circumstances or accidents during the project.
Detailed Proposal: Request a detailed written proposal from the contractors, outlining the scope of work, materials to be used, project timeline, and estimated costs. Compare proposals from multiple contractors to make an informed decision.
Communication and Collaboration: Choose contractors who communicate effectively, listen to your requirements, and provide transparent information throughout the project. A collaborative approach ensures that your expectations are met and any concerns are addressed promptly.
Conclusion
Dublin's professional external wall insulation contractors are equipped with the expertise and resources to deliver top-quality results. By choosing a professional contractor, you can ensure the successful implementation of your external wall insulation project, providing enhanced energy efficiency, weather protection, and long-term performance for your building. Take the time to research and select a reputable contractor who aligns with your specific needs and goals.
If you're planning an external wall insulation project in Dublin, reach out to professional contractors with extensive experience in this field. Contact them today to discuss your requirements, obtain detailed proposals, and take the first step towards improving the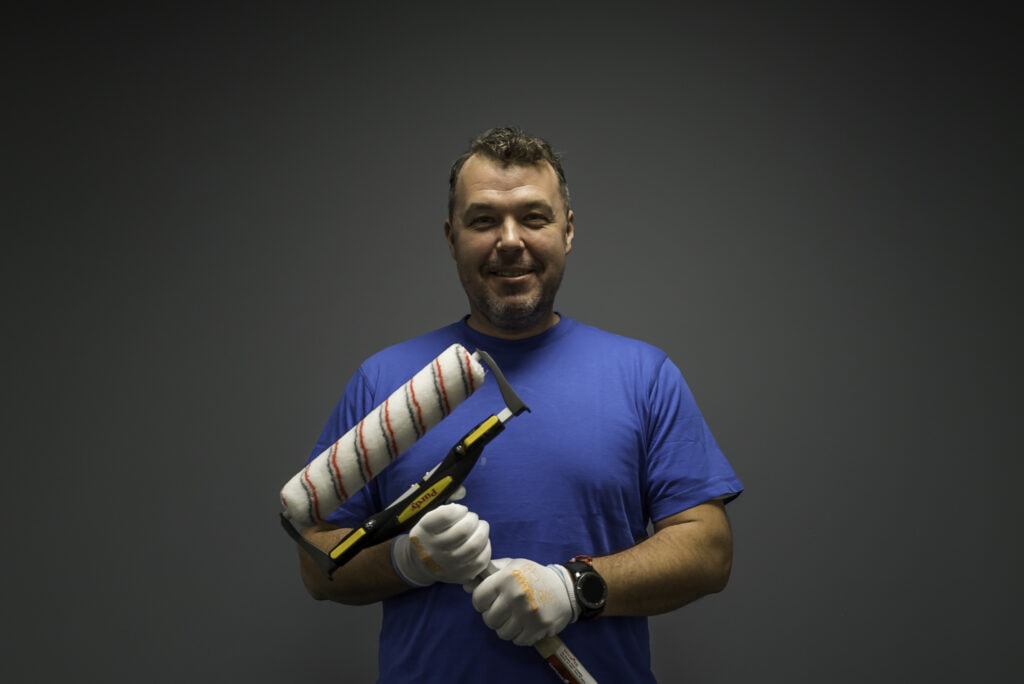 Robert Martinak is a Painting Technology Specialist with over 30 years of experience in the field. He is based in Dublin, Ireland and has extensive knowledge and expertise in the application and management of painting projects.