Investing in your property can yield significant returns, and external wall insulation is a valuable upgrade that can enhance the value of your Dublin home. With its numerous benefits, external wall insulation not only improves the energy efficiency and comfort of your property but also increases its overall market appeal. By opting for external wall insulation, you can boost the value of your Dublin property while enjoying the advantages of a more sustainable and cost-effective living space.
Key Benefits of External Wall Insulation for Increased Property Value
Improved Energy Efficiency: External wall insulation enhances the thermal performance of your property by reducing heat loss through the walls. This leads to lower energy consumption and reduced utility bills, which are attractive selling points for potential buyers.
Enhanced Comfort: With external wall insulation, your home becomes better insulated, resulting in a more comfortable living environment. By maintaining a consistent indoor temperature, it reduces drafts and cold spots, enhancing the overall comfort and desirability of the property.
Reduced Carbon Footprint: External wall insulation contributes to a greener and more sustainable lifestyle. By reducing energy usage, it helps to lower carbon emissions, making your property more environmentally friendly and appealing to eco-conscious buyers.
Noise Reduction: External wall insulation acts as an additional sound barrier, reducing the impact of external noise. This can be especially beneficial if your property is located in a busy area or near transportation routes.
Enhanced Aesthetics: External wall insulation can give your property a fresh and modern appearance. It allows for a range of finishes and cladding options, enhancing the curb appeal and attractiveness of your home.
Considerations and Professional Installation
Building Assessment: Before proceeding with external wall insulation, it's crucial to conduct a thorough assessment of your property. This ensures that any underlying structural issues or necessary repairs are addressed before the installation process.
Material Selection: Professional installers can recommend high-quality insulation materials that offer both insulation properties and aesthetic appeal. Consider factors such as durability, maintenance requirements, and compatibility with the existing structure.
Professional Installation: Engaging experienced and certified external wall insulation contractors is vital to ensure a proper installation that adheres to building regulations and maximizes the benefits of the insulation. This not only guarantees the longevity of the insulation system but also adds value to your property.
Frequently Asked Questions (FAQs)
A1: Yes, external wall insulation can increase the market value of your property by improving energy efficiency, enhancing comfort, and offering attractive features to potential buyers.

Q2: How long does it take to recoup the investment in external wall insulation?

A2: The time to recoup the investment in external wall insulation varies based on factors such as energy prices, property size, and usage. However, with the energy savings and increased property value, it is generally considered a worthwhile long-term investment.

Q3: Does external wall insulation require regular maintenance?

A3: External wall insulation typically requires minimal maintenance. However, it's important to inspect the system periodically and address any issues promptly to ensure its effectiveness and longevity.
Conclusion
External wall insulation offers a range of benefits that can significantly increase the value of your Dublin property. From improved energy efficiency and enhanced comfort to reduced carbon footprint and increased market appeal, it is a valuable investment with long-term returns. By opting for professional installation and considering factors such as building assessment and material selection, you can maximize the value-added benefits of external wall insulation. Don't miss out on the opportunity to enhance both the value and sustainability of your Dublin property through this worthwhile upgrade.
If you're considering external wall insulation to increase the value of your Dublin property, contact professional contractors specializing in this service. They will assess your property, provide expert advice, and ensure a high-quality installation that maximizes the benefits and enhances market appeal. Take the first step towards increased property value and a more sustainable living space today.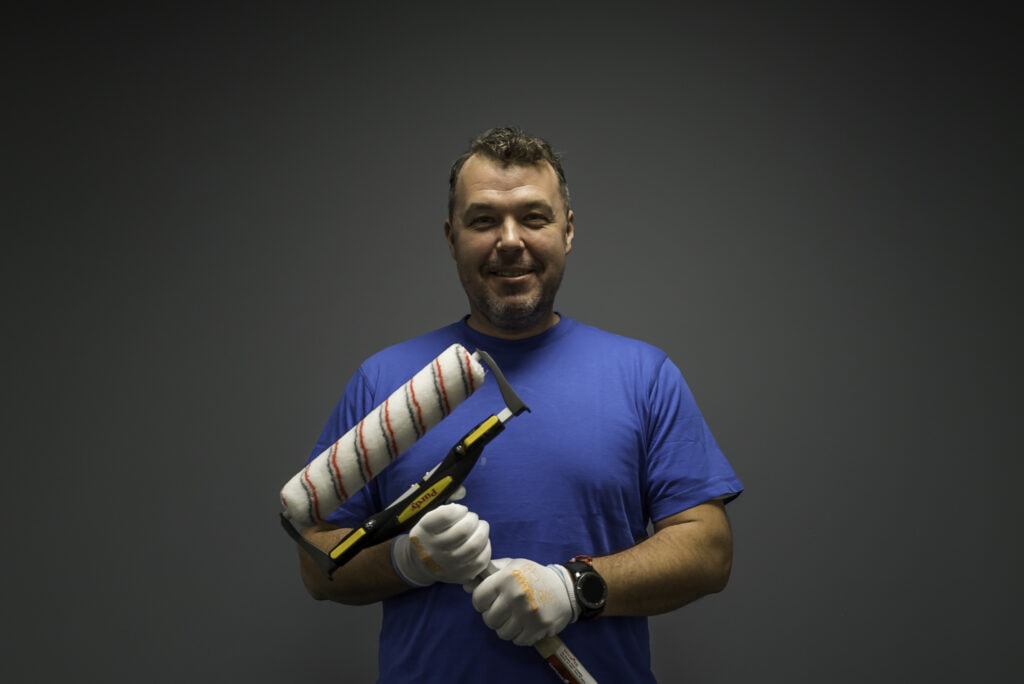 Robert Martinak is a Painting Technology Specialist with over 30 years of experience in the field. He is based in Dublin, Ireland and has extensive knowledge and expertise in the application and management of painting projects.