Are you in the process of constructing a new building in Dublin? Consider incorporating external wall insulation into your project to optimize energy efficiency, reduce heating costs, and enhance the overall comfort of the space. At Painting in Colour, we specialize in providing professional external wall insulation services for new builds in Dublin. With our expertise and commitment to quality, we can help you create a sustainable and energy-efficient environment that meets modern standards.
Why Choose External Wall Insulation for New Builds?
Superior Thermal Performance
External wall insulation acts as a thermal barrier, significantly improving the energy efficiency of your new build. By insulating the external walls, you can minimize heat loss during colder months and prevent heat gain during warmer periods. This results in reduced energy consumption, lower carbon emissions, and a comfortable living or working environment all year round.
Moisture Protection and Enhanced Durability
External wall insulation also serves as a protective layer, safeguarding your new build from moisture damage and increasing its durability. The insulation materials and finishes act as a barrier against rain, wind, and humidity, preventing water infiltration and potential structural issues. By maintaining a dry and well-insulated building envelope, you can protect the integrity of the structure and reduce maintenance costs in the long run.
Noise Reduction
In addition to its thermal benefits, external wall insulation can contribute to noise reduction in your new build. The insulation materials help to absorb and block external noise, creating a more peaceful and comfortable indoor environment. This is particularly beneficial if your building is located in a busy area or near sources of noise, such as highways or commercial establishments.
Pros of External Wall Insulation for New Builds
Significantly improved energy efficiency and reduced heating costs
Enhanced thermal comfort throughout the year
Protection against moisture damage and increased durability
Noise reduction for a quieter indoor environment
Compliance with modern energy efficiency regulations and standards
Frequently Asked Questions (FAQs)
Can external wall insulation be installed on all types of new builds?
External wall insulation can be installed on a variety of new builds, including those made of brick, concrete, or timber. It is important to consult with professionals like Painting in Colour to determine the suitability and compatibility of external wall insulation for your specific building materials and design.
Does external wall insulation affect the appearance of a new build?
No, external wall insulation is designed to blend seamlessly with the aesthetics of your new build. Skilled professionals ensure that the insulation materials and finishes complement the overall design, maintaining the desired visual appeal of the building.
How long does external wall insulation last on new builds?
When properly installed and maintained, external wall insulation can last for several decades. The longevity of the insulation depends on factors such as the quality of materials used, installation techniques, and regular inspections to identify and address any potential issues.
Is external wall insulation eco-friendly?
Yes, external wall insulation contributes to a more sustainable and eco-friendly building. By improving energy efficiency, it reduces greenhouse gas emissions associated with heating and cooling. Additionally, the insulation materials used are often recyclable and contribute to reducing overall energy consumption.
Conclusion
By incorporating external wall insulation into your new build in Dublin, you can achieve enhanced energy efficiency, improved comfort, and long-term cost savings. Painting in Colour specializes in professional external wall insulation services, ensuring that your new build meets the highest standards of sustainability and thermal performance. Invest in external wall insulation to create a future-proofed and environmentally friendly space that promotes well-being and reduces your carbon footprint.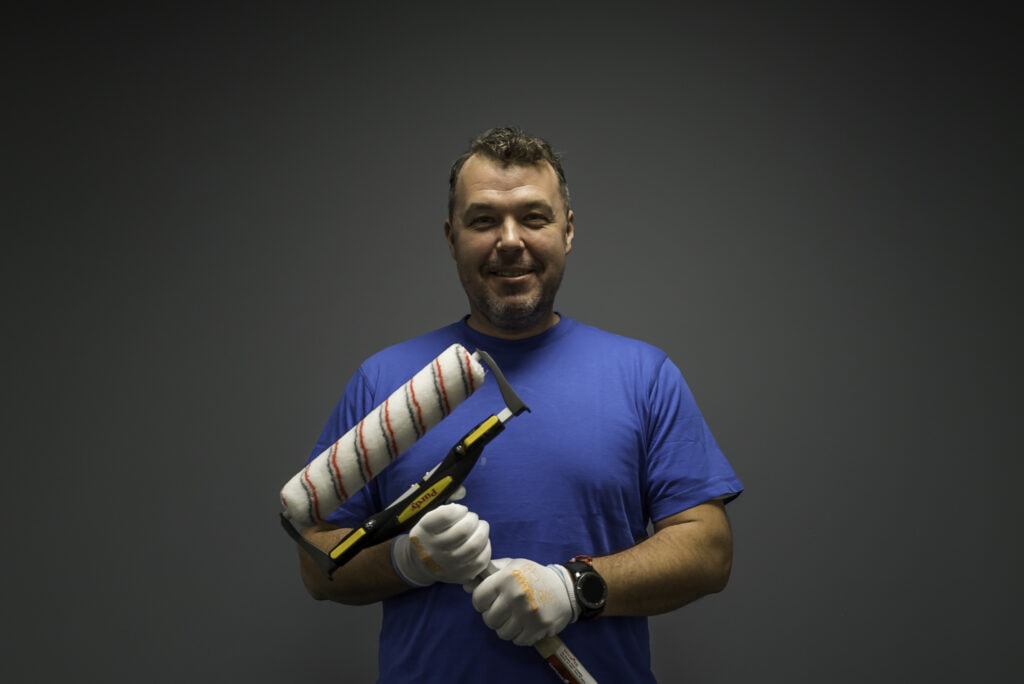 Robert Martinak is a Painting Technology Specialist with over 30 years of experience in the field. He is based in Dublin, Ireland and has extensive knowledge and expertise in the application and management of painting projects.