Deciding what paint colours are best for your bedroom can be difficult, but it is worth the time and effort to spend on finding the perfect tone. Bedrooms should provide you with a relaxing atmosphere where you will feel at peace. That is why it's important to think about how certain colours affect moods and psychology before choosing one that will work well in your space.
This post will discuss some of the most common paint colours used in bedrooms, as well as their pros and cons so that you can make an informed decision when making this choice!
How does colour affect your mind?
According to Renk Etkisi, colours have a direct impact on human behaviour while affecting their mood. It can affect the heart rate and respiratory system as well as other organs. Colours such as black, white, and grey are considered to be cold tones which can lead someone to feel depressed or even sleepy. These could work well in a bedroom since you want your room to create an environment that is relaxing and calming so that it helps you sleep better at night!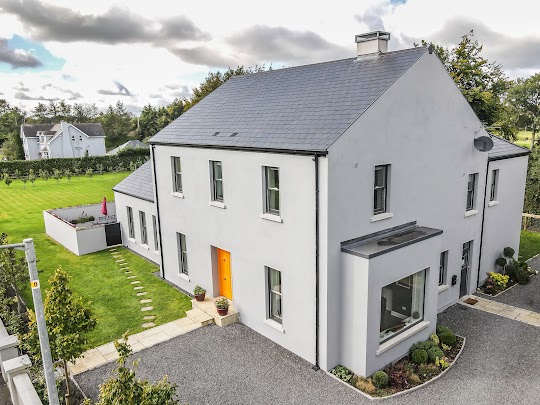 Warm sheds like reds, oranges, and yellows tend to make people more energetic because these hues stimulate adrenaline production while increasing breathing rates. So if you have trouble falling asleep due to restlessness throughout the night, warm paint colours might not be best for your room.
Bedrooms should definitely offer an atmosphere where one feels calm enough for deep relaxation before sleeping! Soft blues represent tranquillity and peace, so they are considered to be the most restful tone for the eyes. Room with soft blue accents can help promote relaxation and peace throughout your room!
Consider the Mood:
Colour shed schemes can be chosen to reflect different moods depending on the tone you choose. Bedrooms are meant for relaxation, so most people want them to feel calm and peaceful. Soft blue is known as the most restful colour for eyes which makes it a great choice if your room needs a little peace of mind! It's also calming enough that it could help promote deep sleep at night.
Red accents tend to create an environment where one feels energized; however, too much red may prove overwhelming due to its vibrant nature.
A Soft, Gentle Mood:
Soft blues are great for creating a gentle mood in your living space. Bedrooms with soft blue walls can help promote relaxation and peace throughout the room! They also make spaces feel more tranquil, which is definitely what you want when it comes to winding down at night.
Those who seek out calmness will enjoy that warm tones like reds or oranges are dispersed here and there. Living area hue schemes should be tailored to create an inviting environment where one feels relaxed enough for deep sleep at night.
Black accents tend to provide a seductive atmosphere while dark brown tends to convey warmth; both of these could work well if you're looking for something cosy in your space! Bedrooms painted in white create a sense of luxury and refreshment while making you feel good on the inside.
Amplify Your Small Space
Painting your bedroomcan be a great way to create the atmosphere you are looking for in your space. It can create a sense of space that has the most impact on your emotions. Some sheds can make you feel compressed while some colours make your living feel bigger and spacier.
In fact, bedrooms with white walls feel expansive while tints like pink can make a small room look smaller! The living area decorated in black keeps things anonymous which are great if you have multiple people living or staying overnight in your apartment.
Cool and Soothing
Blue walls are very calming and soothing. You can also try combining light colours like white or cream with bright ones if you want a more fun look! A blue shade painting proves to be the most calming colour tone. Painted this way keep things cool, calm, collected, and classy!
These are some paintings known as the most cooling shades-
These are some bedroom paintings known as the most cooling colours-
Lavender, being a flower, already has a purple shade of tint that helps people relax and smile instantly. Applying a lavender shade to your bedroom painting proves to be a wise choice and the best place for relaxation.
A fully white room is nothing but the perfect space to calm down your nerves. The dye has a clod property as well as makes your space feel bigger than it is.
If you are looking for a colour that can provide a sense of strength as well as cold, then apply a bluish-grey tone to your room walls. It also helps to stay refreshed and organized all the time.
The ocean blue represents the chill and calmness of the ocean. You can have painters Dublin paint your space with this shade and feel the ocean breeze every time you enter your space.
Although pink is considered a feminine tone, a woody pink colour is suitable for any kind of sleeping area. Especially, woody pink painting helps develop a sense of security and chill against the fear of the unknown.
This is a neutral shed that invokes a sense of relaxation that calms your nerves. This type of colour lets you feel cold even in hot & humid conditions.
Green symbolizes nature while the sage green has a deeper sense of feeling including peace, wisdom, tranquillity, etc. It's a good colour to decorate your space for having a refreshed mind.
Grey has a neutral property that initiates a sense of relaxation and chillness. Your master room will feel more easing by having muted grey paint on the walls.
Energy and Balance — and Even Some Relaxing
If you want your bedroom to feel more inviting and relaxing, you could choose natural colours like browns. Painted in brown are best for creating a sense of homeyness while green schemes can make the room feel refreshing. Yellow paint can invigorate your energy levels all day long while purple represents mystery and balance in the space!
What will you choose?
Painting can be fun to experiment with especially if you are looking for a change. Bedrooms painted in the coolest colours help create different sensations each time you enter your bedroom. You can paint your room using some specific colours which will give you psychological effects as well as your moods!
So, whatever you should choose must be aligned with the mood you want to feel. Even the busiest person gets to relax when the mood is perfectly harmonized. That's what you should keep in mind while choosing a colour for your bedroom painting.
Conclusion:
Bedrooms are places designed for comfort so they should be decorated in a way that can create a relaxing atmosphere. The design and others directly affect your psychology. So, it's very important to pick the right tone carefully.
Hope you have understood what paint colours are best for your bedroom and how to choose them.
0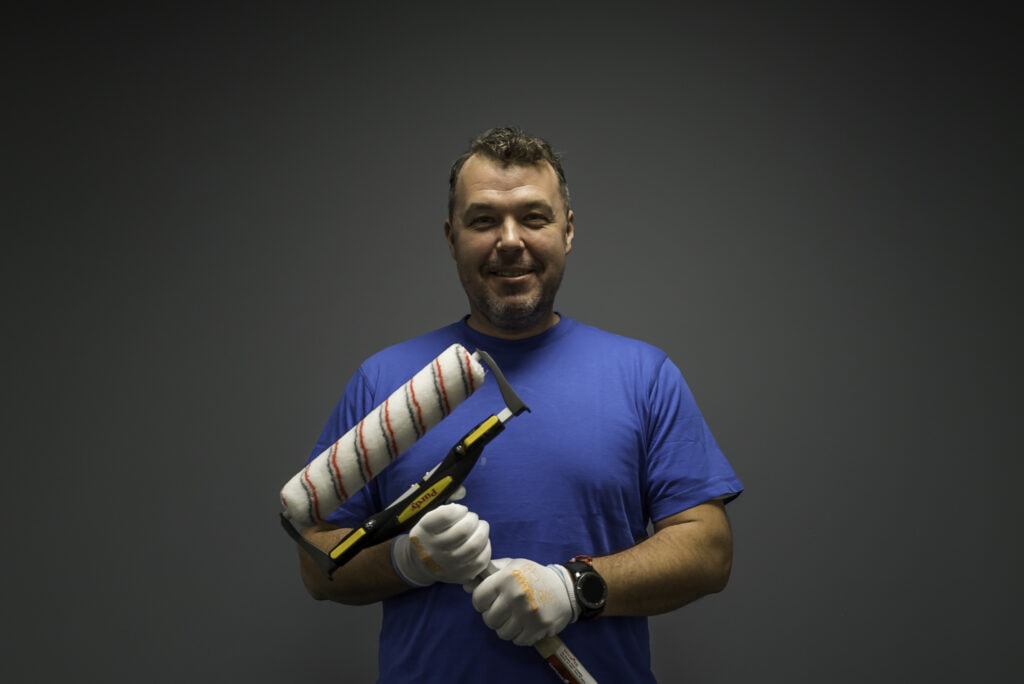 Robert Martinak is a Painting Technology Specialist with over 30 years of experience in the field. He is based in Dublin, Ireland and has extensive knowledge and expertise in the application and management of painting projects.