When it comes to decorating the bedrooms of our home, we want harmonious work that allows us to enjoy a
cosy and lively atmosphere
at the same time. That is why when we look to choose painting colours to use in bedrooms, certain recommendations must be followed.
Criteria to consider when selecting paint colours to use in bedrooms
Selecting the right colour scheme for your bedroom or living room can create the environment you want to feel. It´s important to choose a good shade for
interior painting
according to the taste of the person who spends most hours of their life in their bedroom. The following criteria will help you with your
room interior painting
ideas:
The state of mind.
Each person has a different state of mind and when resting usually wants a relaxed and delicate environment. Pastel tints are very soft tones capable of reflecting tranquility and being pleasing to the eye. For this reason, pastel colors are an ideal option for quiet people who want a calm environment when resting. For people who want a more energizing environment, bright tones are the perfect option as they are capable of providing a cheerful atmosphere. It´s important to select shades that are not so dark, despite looking for joy in the tones, it´s not advisable to
paint the bedrooms in dark colors
.
Amplified spaces.
One of the characteristics that many people want when decorating their bedroom is to create an environment that looks as spacious as possible since it´s harmonious to the eye. To achieve an amplified effect in your bedroom, it can be done by simply placing a wall that is a shade darker than the rest. To understand better, you can imagine placing two or three celestial blue walls and a turquoise blue interior painting. Both shades are soft but the turquoise tint will stand out in the bedroom while providing an amplifying effect to it.
A calming environment is full of freshness.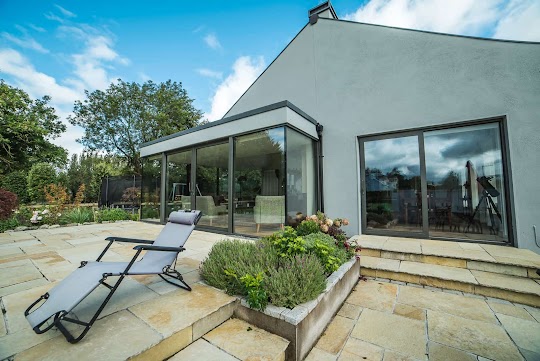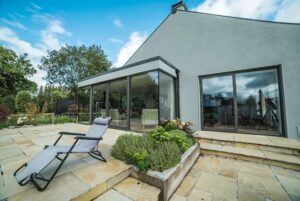 It´s so nice to get into bed and snuggle up with lots of sheets and pillows to cover yourself from the cold. However, in hot bedrooms, that may not be the best idea. Many experts recommend maintaining a bedroom temperature between 15 and 22 degrees Celsius to help achieve a night of deep and optimal sleep. The cool tones contribute in a complementary way to a fresh environment, in this way, it´s easier to maintain an ideal temperature in the bedroom and thus prepare your body and mind for a restful and relaxing night.
The balanced environment between energy and relaxation.
Of course, we want a calm and relaxed bedroom to find a deep sleep and rest through the night, but it´s also important to have an energetic environment that fills us with vitality while we rest. That is why it´s vital to select shades that allow us to find the perfect balance between energy and relaxation that our body and mind need. The colour combination capable of providing these characteristics is green, fortunately, there are a variety of shades to choose from and even to combine. Green can generate a perfect balance in your bedroom regardless of the rest of the environment, it´s a very versatile colour choice because it adapts to traditional and modern environments.
Tenderness and delicacy
In the case of bedroom decorations for babies and children, it´s essential to generate a warm and soft light atmosphere. Usually, this can be achieved with pastel paint colour and very soft tones. The favourite tones for these cases are blue, pink, yellow and a combination of these.
What are the colours that never fail when painting and decorating a bedroom?
White and beige.
To many people, they will seem boring interior paint colours, but they are capable of providing multiple possibilities. They are capable of generating spaciousness in the environment and a relaxing characteristic that makes them very attractive interior paint colours. They are easy to combine with rugs, cushions, curtains, and sheets. Therefore, if you want attractive white paint without much to think about the interior walls, these may be to your liking.
Green
If you are a nature lover and you love the relaxing environment that vegetation provides, maybe the green is perfect for your home depot. There is a variety of refreshing and revitalizing green tones to choose from. You can also go with a single tone on the 4 walls or combine the tones to provide greater amplitude.
Yellow
If you want joy and happiness in your bedroom, you must use yellow. Whether it´s a bold, clear, airy, bright, or mixed option, you can find an enchanting environment full of vitality and creativity with yellow oil-based paint or acrylic paint on your interior walls.
Pink
Kind and generous people identify a lot with this tone. Pink symbolizes love and inspires harmony, fun, and energy at the same time. Despite being a perfect colour, it´s important to consider that you should apply it in an environment with plenty of natural light since it tends to generate a reducing effect in the amplitude of the space.
Blue
For optimistic people who love serenity and calm, a blue tone is an option that fits perfectly. It´s a neutral colour that is considered beneficial for the body and mind. Some studies show that people who rest in blue bedrooms are more productive because they are surrounded by a quiet environment in which they can have greater concentration.
Red
For passionate and daring people, the red colour wheel fits perfectly. For other people, it may seem like an unusual option but it´s impressive how the colour psychology goes with red a lot in the bedrooms. It´s a tone capable of transmitting optimism, security, confidence, vitality, and lust.
What are you waiting for?
You already know the painting colours that you should use in your bedroom and the criteria that you should consider when choosing them. Fortunately, there are a variety of options to choose from but the most important thing is to identify the environment and the sensation that we want to generate and feel while we remain in that space.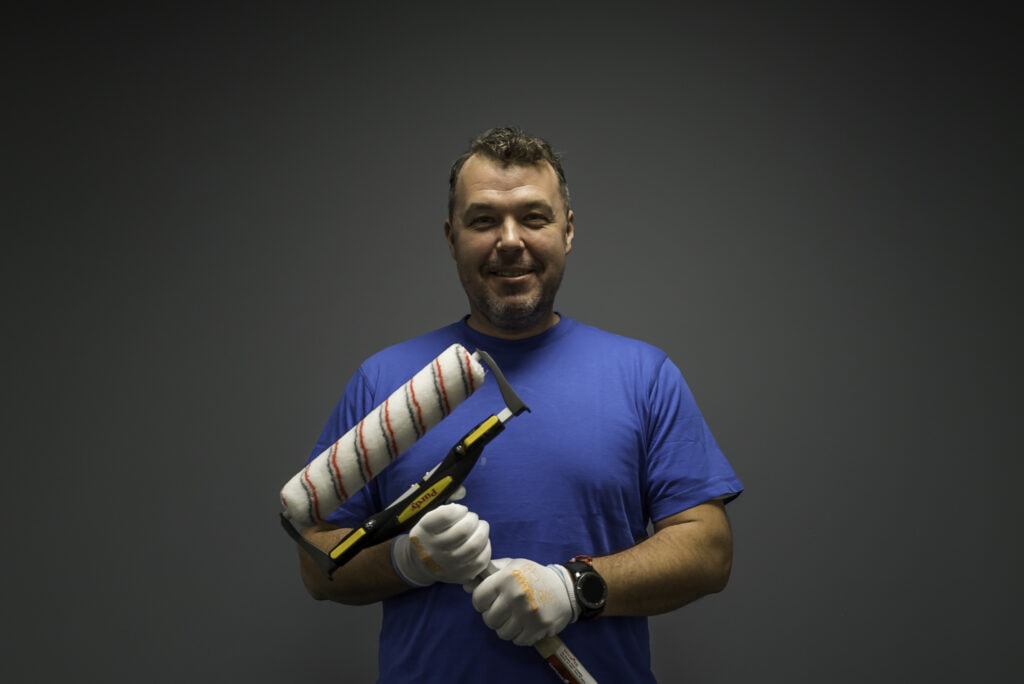 Robert Martinak is a Painting Technology Specialist with over 30 years of experience in the field. He is based in Dublin, Ireland and has extensive knowledge and expertise in the application and management of painting projects.