Exterior painting is one of the most important tasks for keeping your house in shape. A beautiful-looking exterior can boost the appearance and environment of your house by several notches. But, it only happens when you can get the job done perfectly.
Paint job is not an easy job, not many can pull the trigger on this job. Only the expert exterior painter Dublin can guarantee a quality finish on your exterior. However, you need to know the whole procedure before deciding on hiring an expert or doing it yourself sometimes. This article contains the precise steps required for ensuring the best way of Exterior painting.
Step 1: Inspect It
As an exterior painter, you need to check if the house has any cracks or loose or rotted boards. First, use a flashlight to inspect hard-to-see areas and dark corners. Next, check the size of the windows and doors and note down any issues.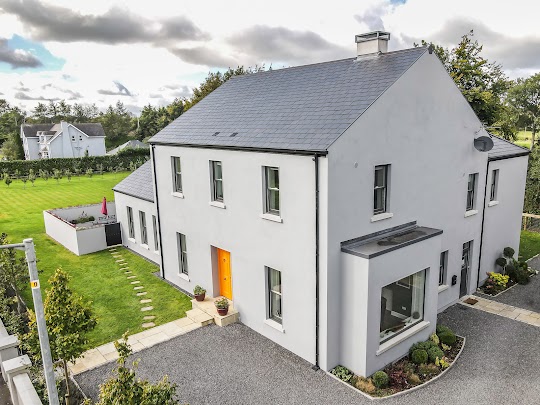 Next, try to look for signs of mold and mildew on siding and trim boards. Finally, check for any water damage or peeling paint. If you find any problem areas, take photos of them so you can show the homeowners later.
Next, try to look for signs of mould and mildew on siding and trim boards. Finally, check for any water damage or peeling paint. If you find any problem areas, take photos of them so you can show the homeowners later.
While inspecting the external wall, make sure to spend a decent amount of time on it. Everything that needs to be fixed will add up to the budget. You must carefully inspect for loose paint, wood siding, brick, walls, holes, and tears; before starting the house exterior painting project if you don't want to spend any missing parts on the inspection from your pockets.
Step 2: Clean It Up
Usually, your first job as an exterior painter in Dublin would be to clean up the outer space of the house wall. The large chunks of dirt, debris, and peeling paint not only look bad but also hinder painting. Instead, use a pressure washer or hire someone who can do it with ease.
If you are using a pressure washer, then wear safety goggles and other protective clothing, including gloves, to avoid injury. Also, make sure to remove all the furniture and any fragile ornamentation including bare wood. Most of the time, exterior house paint is done on weekends, when no one resides there.
Bear in mind-
Proper cleaning is necessary for a quality finish.
If the pressure washer can't pull off the stains, use sharp tools to peel them off. You would need to fill the damages with putty afterwards.
Always chisel down the moulds first, then use water to clean the surface.
Don't try to buy cheap sandpapers. Use them to clean the most challenging stains. Always trim down woods for a better
paintable surface.
After cleaning, properly dry the surface of the walls. It is essential because a wet surface is not suitable for commercial painting.
Step 3: Prime It
After cleaning comes priming the surface of the exterior walls. Applying a durable primer keeps the paintwork intact for several years. Also, primer can mend any damages to the walls as well as prevent damping and moulding.
If the exterior wood has already been painted, you need to caulk and clean it before applying primer. The old surface should be sanded down so that a fresh coat can stick firmly to it. If the more recent layers of paint have cracks or peels, indicating a spray failure on that surface, remove them as well. Once you have primed all surfaces, allow 24 hours for drying.
There are a couple of essential facts you need to keep in mind in this step-
Dip the paintbrush into the exterior paint once and start spraying the exterior with a stroke. Then, continue the stroke from the point of release to prevent the surface from catching excess old paint.
Keep a steady speed while spraying. This will ensure even coverage on the surface.
If you are using a sprayer, always spray a straight line and start from the foundation. Don't go spraying in the corners.
Wipe the tooltip from time to time to prevent paints from clogging the sprayer nozzle.
When using a sprayer, start from the top area and move down. Don't spray upwards.
Once you are done with the first coat of exterior house painting, wait for 24 hours before starting off with the second one.
If you find any cracks or holes after applying the first coat, just go ahead and fill them up before adding the second layer. However, if they are too big, then use wood or brick filler to cover them up properly.
Once you have filled in all problem areas, give another 24-hour time frame for priming so that your outer wall house can be ready for coating again.
Step 4: Paint It
Now it's time to paint the outer surface. If you have a small area that needs spraying then go ahead and use a brush or roller, but if you are covering a large area then always opt for a sprayer. A good contractor can also do it very quickly with ease. If you are going for an oil-based decorating, make sure to apply at least two coats.
The best way is to apply three coats of exterior house pain t if you want the perfect finish on your home exterior surfaces. You can choose from a plethora of options in finishes and shades, so pick one according to your preference.
There are some really important points in this step-
Always use line trimmers before applying any layer on the surface because it leaves a clean line; otherwise, there will be an uneven finish.
Always apply thin layers of flat paint so that it can dry without any problem. It doesn't take long to completely dry- just a few hours, and you are ready to use your house again.
Don't try to hurry up the process because house exterior painting needs time.
You need to wait for two days or more before applying another coat of paint, even if you see it dried after application. This is the best method for avoiding peeling off issues in the future, especially on windows or doors which are opened frequently throughout the year.
Exterior painting is not difficult at all with these simple steps, but remember- always hire a professional painter Dublin who can do their job perfectly.
Conclusion:
Exterior painting is the process where we paint the outermost layer of a material in order to protect it and give it an elegant look. There are various types of exterior materials that can be used for e.g., wood, concrete, metal, etc., but each requires different procedures and tools in order to get a great-looking surface.
Hiring Expert exterior painter Dublin to paint your exterior is the best option if you want a quality finish with minimum spending. Painting In Colour is an expert painting service company that takes care of the job with an entire workforce on the line. So, there leaves no room for error, and you get to keep your smile till the end.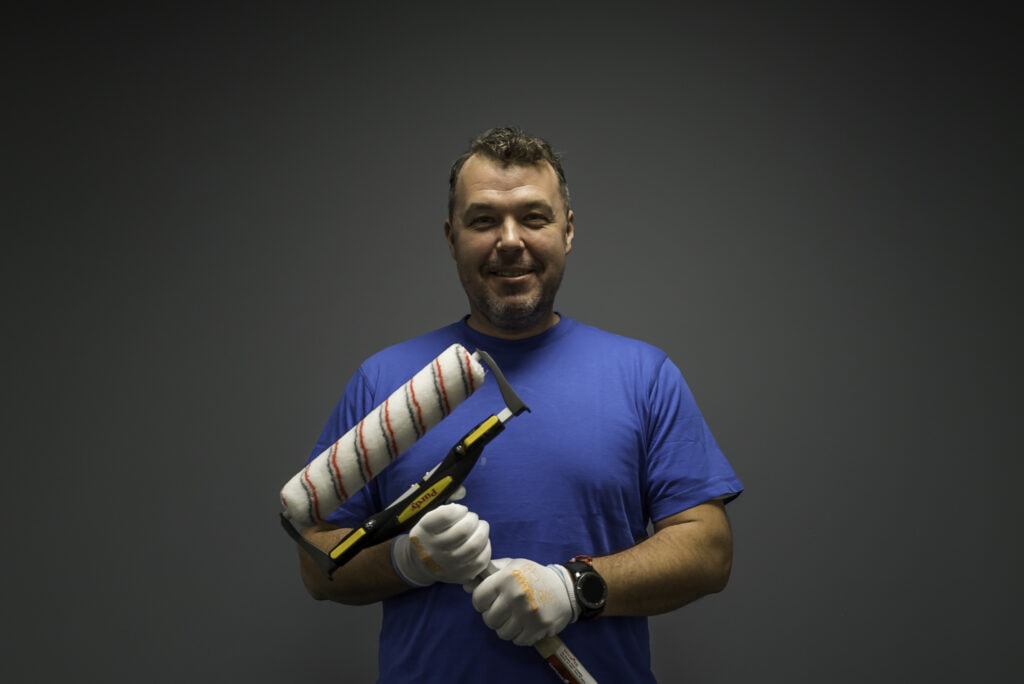 Robert Martinak is a Painting Technology Specialist with over 30 years of experience in the field. He is based in Dublin, Ireland and has extensive knowledge and expertise in the application and management of painting projects.