One of the most thrilling experiences you can have while living in your own house is to paint your room according to your own tastes. You can use a lot of interior paint colour ideas to change the vibe of your living room design completely. However, if you go in unprepared, the result could be devastating. The worst you could do is make the best bedroom paint colours look ugly and unkempt.
If you don't know the basics of interior painting techniques, don't pick up that paintbrush before you know the ins and outs! Even a single failure will damage your living room decor, reduce the value, and spoil lots of paint colours.
If you are looking for the right way to paint your room, you just came to the right place. This article will show you how to paint your room perfectly to get the best finishes.
Clear the living room layout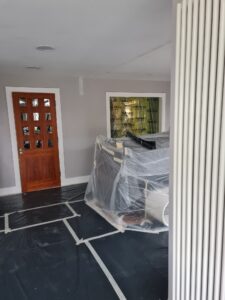 Let's face reality; room painting jobs seem easy right before you try painting your living room yourself. The first obstacle you will face is all the furniture around your living room. It will hinder your movements and block access to significant portions of the wall.
According to "Painting in Colour" experts, you should always start by moving your furniture out of the living room before tackling the interior paint job. This way, you will get more space to apply colours on the accent wall properly, and it will also ensure that no paint drips on your furniture.
Moving the furniture to the other side of the room may not protect it from getting splattered, though. Be sure to cover it with sheet plastic to prevent coating damage. Expert painter Dublin also suggests that heavy furniture should be moved carefully, so the living room floor paint doesn't get damaged.
If you can't lift them, be sure to spread hardboards or rollers under the legs and let them slide across.
Preparing the living room before starting will allow you to better achieve your goals with interior paint colour ideas. For example, you should start by removing any objects from around the living room. If there are thick curtains or hanging lamps, then you better remove them first.
Before starting on anything, make sure that all of your tools and equipment are ready by your side. Check all your tools, from your rollers to an extra roller for tough applications like window frames, strong tape for trimming laminated flooring, and wall paneling.
You should make sure that the paints you will use are clearly marked, so there is no confusion about what kind of emulsion goes where. Also, ensure that all emulsion cans have been opened up properly before carrying them into a new house or apartment.
Paying attention to minor details can often impact the overall result of your bedroom paint colours – as long as you stick to good painting practices.
Wrap unmovable furniture & floor
Not everything in your living room may be movable. Some heavy furniture or appliances like the bed, fixed closets, doors, and cabinets can't be moved to the other room.
So, before applying interior paint or wall paint, you can simply cover them with a cloth or plastic wrap to prevent dye from dripping on them.
If you have a wooden floor or carpet, you better not let them catch the dye. It's very hard to remove paints from woods or even harder for carpets.
In this case, you can use drop cloths on the floors while wrapping unmovable furniture with plastic wraps. This will protect the floor from getting splattered by the ceiling, wall, or bedroom paint colour. The same applies to the floors of your kitchen and bathroom as well.
In short, cover spots that you don't want colour splashes and drips, like your windows, cabinets, walls, doorways, doors, wooden flooring, or carpets. Don't forget to use a drop cloth before painting so that the paint doesn't stain everything in sight.
Of course, you must protect the floors and furniture before doing interior wall trim.
Protect Electrical Outlets
It can damage electrical outlets or render them nearly impossible to use if you get dye on them. To protect electrical outlets from damage, use painter's tape to cover them while you coating them. Keeping the outlet masked will allow you to paint without worrying about colour getting inside or on the outlets.
The same goes for any other item you don't need to coat. Use tape and plastic wraps to protect anything on the wall from getting paint on it.
Your biggest concern should be the open wires and electric switches. If you accidentally shove paintbrushes inside the outlets, you might get electrocuted, especially if you are using water-soluble paints like latex paint.
So, turn off the circuit breaker of the room you will be painting now. Leave the doors and windows open to allow natural light to illuminate the inside of the room enough to let you work smoothly.
If you want to get the best colour finishes in your living room, you will find Painting in Colour experts on your service. We provide the full course interior and exterior painting service with guaranteed satisfaction. Just give us a call and let's talk.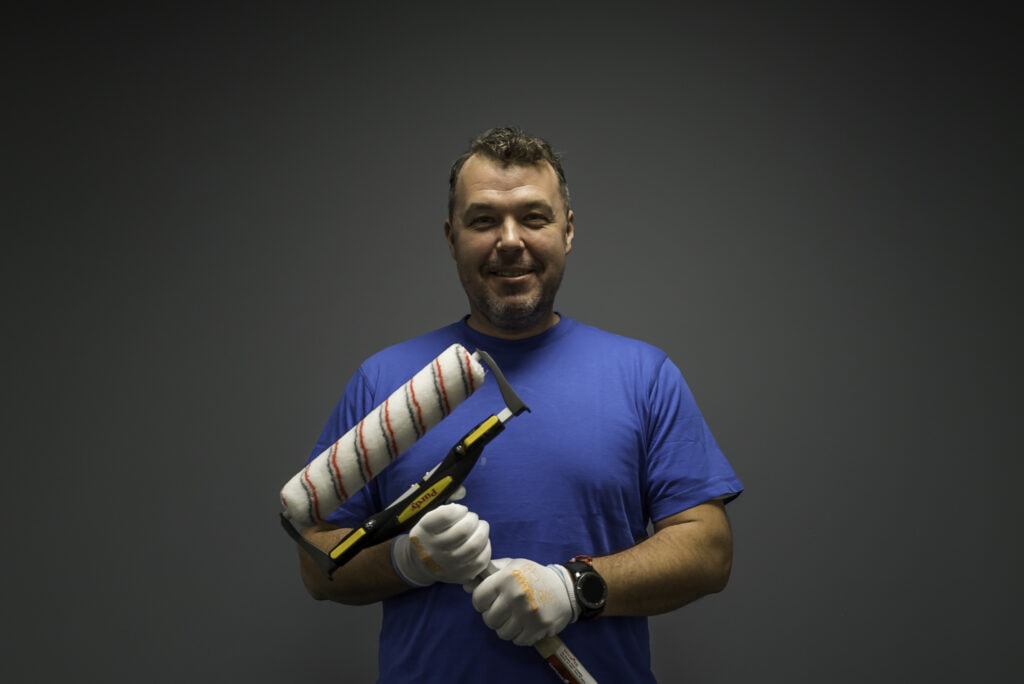 Robert Martinak is a Painting Technology Specialist with over 30 years of experience in the field. He is based in Dublin, Ireland and has extensive knowledge and expertise in the application and management of painting projects.