You will be surprised to hear what a difference exterior wall painting can make to the value of your home. House exterior painting is one of those things that many homeowners and even real estate agents neglect, with most people considering it an unnecessary expense. But if you look at it wisely, this is actually a smart move.
In fact, expert painters Dublin even say that painting the outside of your house could give you up to 70% return on your investment. That's right – as much as 70%. Imagine that! Not only do you get back the cost of materials for painting your house, but also earn money from selling off your home because potential buyers love homes where all repairs have been taken care of.
In this article, we will enlighten you about the impacts of exterior painting on rising the value of your property and what more ways you can boost the amount further. No time to waste, let's move on!
Does painting your home really boost its value?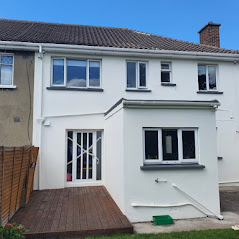 Yes, it's a true fact that painting your home does increase its final value much more than you would be spending on paints. A good house paint will attract your buyers into spending more money willingly without realizing that the exterior painting caught their glances.
The fact is that many homeowners are not aware of the positive effects that painting the walls can have on home values. Painting your house gives it a brand new, attractive look and makes for an easy resale in case you want to move out someday. Besides, who wouldn't love to own a cute little newly painted cottage? Especially if the price tag is substantially lower compared with similar properties in the area.
Due to limited time and budget constraints, most sellers don't bother to paint job their homes before putting them up for sale. They may make repairs here and there but they still feel too busy or simply find this small task unimportant toward increasing property value. However, all those things would change once professional painting contractor made them realize that spraying exteriors do help boost the resell value of a house or property.
In fact, whether you sell a house or mansion to the new owners, the first thing they will think of is to repaint it. If you already have done the painting part from expert painters Dublin, you are set for another decade before putting the paintbrush on these walls again. Moreover, your sincerity will earn you extra money as the customer would be surprised too.
If you're trying to sell, curb appeal matters
It's a well-known verse, "Looks matter first." If you have any expert exterior painter Dublin, they will tell you that curb appeal is very important for your house. Unless you have something colourful on the outside, hardly anyone is going to ask for the prices even after seeing your billboard. No exterior painting means buyers are not going to be impressed with whatever you got in the rest of the house.
Staging your home may not be just about putting furniture around, but also including exterior house painting to attract buyers. This is because potential buyers are interested in the curb appeal of the house they are planning to buy. They want their move-in-ready homes to have fresh quality paint jobs on all four surface walls.
Most online real estate business websites display houses starting from their exterior and then show snaps of the interior later. If buyers were to see a poor exterior figure of a house, most probably they won't give second look to that house. First impression matters and that's why curb appeal has a high impact on the human decision-making process.
Not to mention, a repainted home will look delightful in the eyes of the buyers and make them want the house more.
Fresh exterior paint sends a message
There are many different reasons why commercial painting will have a positive effect on your home's market value. Exterior paint colours affect the way we feel, so you should choose wisely when choosing colours for the exterior of your home. In fact, external wall colours can influence your mood and emotions.
For example, your home exterior conveys the message of how well the home was preserved under your care if the interior painting is bold and mesmerizing enough. Buyers would be able to perceive the amount of love and care given to the home over the course of time. But, if your buyers see the exterior having a gloomy expression, peeling paints, and old moulds here and there, all there are going to convey a negative message about the house.
If you feel like your residential painting is falling off the chart, it's the high time you call on expert exterior Painters Dublin to handle your exterior with care. Fresh house painting helps cheer up your mood as well as your buyers. So, it's a win-win situation for you.
Colours matter—except when they don't
When it comes to choosing an exterior paint colour, if you're not careful, your small investment in the spraying would turn into a complete waste. It is because the wrong choice of colour will make the house look dull and boring, even when all of its interior elements are more than perfect. You can easily get over this critical situation by using one of the most popularly-used exterior paints for sale in your local hardware store or home improvement centre.
If you don't know an ideal colour to use for your exteriors, there are certain things that you should keep in mind when choosing a coating option:
1) Climate impacts
The climate conditions where you live matter a lot, especially when deciding which colours suit your home best. For instance, if you live in a warm and humid area like Florida or Louisiana, you should make sure to use light colours like off-whites and soft greens. On the other hand, if you live in cooler states such as Washington or Oregon with mild weather conditions, try using darker colours such as greenish greys and browns.
2) Color matching
Try matching your home's interior paint colour scheme when choosing an exterior colour for your house. You can start this process with the roof of your house by giving it a different colour than that of its gables and eaves. If all three match each other in terms of paint shade and tone, then give the whole house one single fresh coat of paint instead.
3) House preference
Assessing which exterior paint colours would go well with the style of your house is also a crucial consideration when choosing paints. You can always contact Painters Dublin for this case.
That's not all, nobody is going to buy a goldmine house near the city lake. Meaning, if you over-exaggerated the exterior painting of your home and the price goes off the chart, it's not going to bear a positive outcome. And if the colour and price don't match your neighbourhood accent, it's going to be difficult for you to sell the house.
So, you better consider it one more time before choosing a suitable colour for the exterior house paint. Remember, bright colours are not always worth angering your neighbours all day.
Hire the right team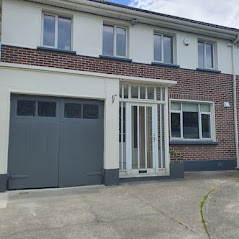 External wall spraying is not as easy as you think. There's a lot to do before putting those paintbrushes into the work. As long as you want a complete exterior painting job without dripping a single drop on the yard, you better call our team to handle this job.
We have the best painter Dublin company run by expert painters. They know the stuff very well including all the prep works, cleaning, sanding, priming, and finally applying the paints on your exterior. The company has been in business for more than 7 years and still has ZERO negative reviews.
So, pick up your phone and call us right now to get your free quote.
Conclusion:
A great outer painting helps build a firm relationship between the former and later homeowners. A colourful exterior will help increase the total value of your house really high as well as make people fall in love with the house even more. So, it's the best choice to hire skilled experts like Painting In Colour to paint your home exterior for an increased curb value.
Thanks for reading this article.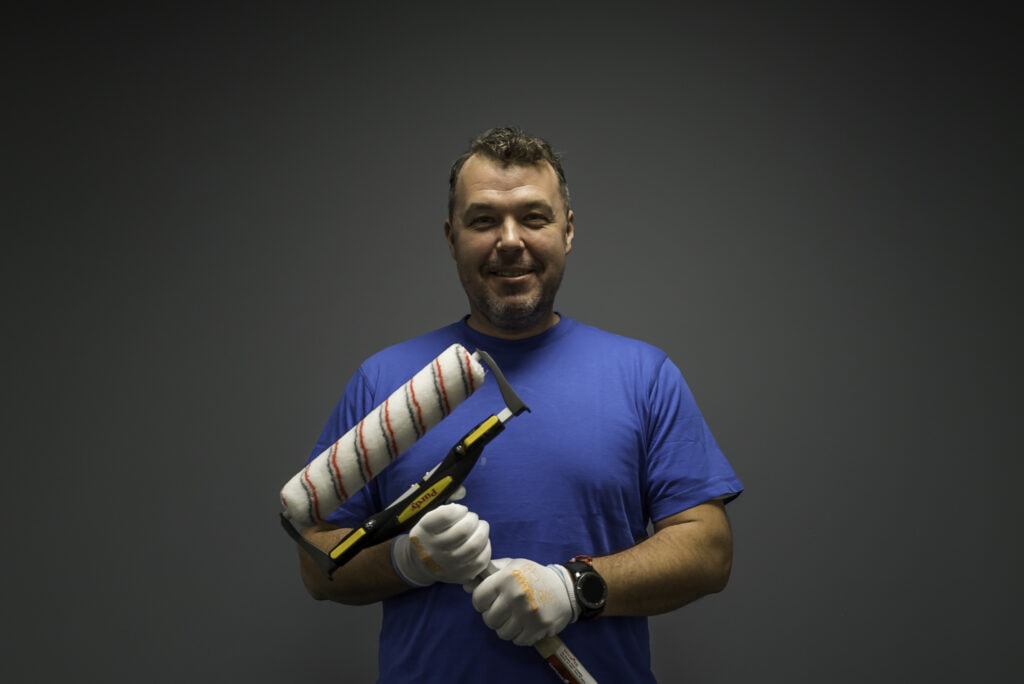 Robert Martinak is a Painting Technology Specialist with over 30 years of experience in the field. He is based in Dublin, Ireland and has extensive knowledge and expertise in the application and management of painting projects.