Ensuring fire safety is of utmost importance when it comes to building construction and renovation projects in Dublin. External wall insulation can play a crucial role in enhancing fire safety measures for your property. By selecting fire-resistant insulation materials and following proper installation practices, you can improve the fire performance of your building envelope and enhance the overall safety. In this article, we explore the significance of external wall insulation for fire safety in Dublin.
Key Benefits of External Wall Insulation for Fire Safety
Fire Resistance: External wall insulation systems with fire-resistant materials provide an added layer of protection against the spread of fire.
Increased Escape Time: Fire-resistant external wall insulation can help delay the spread of flames, giving occupants more time to safely evacuate the building.
Reduced Fire Risk: Properly installed external wall insulation can minimize the risk of fire incidents by limiting the ignition and combustion potential of the building's exterior.
Improved Structural Integrity: Fire-resistant external wall insulation can help maintain the structural integrity of the building during a fire, preventing the collapse of walls and reducing the risk of injuries.
Regulatory Compliance: By incorporating fire-resistant external wall insulation, property owners can meet the fire safety regulations and requirements set by local authorities.
Insurance Benefits: Some insurance providers offer lower premiums for properties with enhanced fire safety measures, including fire-resistant external wall insulation.
Considerations and Professional Installation
Fire Safety Standards: It is important to ensure that the selected external wall insulation system and materials comply with the appropriate fire safety standards and regulations.
Certified Installers: Engaging professional installers experienced in fire-resistant external wall insulation is crucial to ensure proper installation and adherence to fire safety guidelines.
Building Regulations: Familiarize yourself with the specific fire safety requirements outlined in Dublin's building regulations and work with external wall insulation companies that understand and comply with these regulations.
Frequently Asked Questions (FAQs)
Q1: Are all insulation materials fire-resistant?

A1: No, not all insulation materials are fire-resistant. It is important to choose insulation materials that have been specifically tested and certified for their fire performance.

Q2: How can I determine if my external wall insulation meets fire safety standards?

A2: Look for certifications and test reports from reputable testing authorities that demonstrate the fire resistance of the external wall insulation system and materials.

Q3: Can external wall insulation be retrofitted to an existing building for fire safety?

A3: Yes, external wall insulation can be retrofitted to existing buildings to enhance fire safety. However, it is important to consult with professionals to ensure proper installation and compliance with fire safety regulations.
Conclusion
External wall insulation can significantly contribute to fire safety in Dublin properties by incorporating fire-resistant materials and improving the overall fire performance of the building envelope. By working with experienced professionals and adhering to fire safety standards, you can enhance the safety of your property, comply with regulations, and provide peace of mind for occupants. Prioritize fire safety in your building projects and consider external wall insulation as a valuable investment for fire prevention and protection.
If you are looking to enhance the fire safety of your property in Dublin through external wall insulation, reach out to experienced and certified external wall insulation providers. They can guide you through the process, recommend fire-resistant materials, and ensure a high-quality installation that meets fire safety regulations. Protect your property and its occupants by taking proactive measures towards fire safety with external wall insulation in Dublin.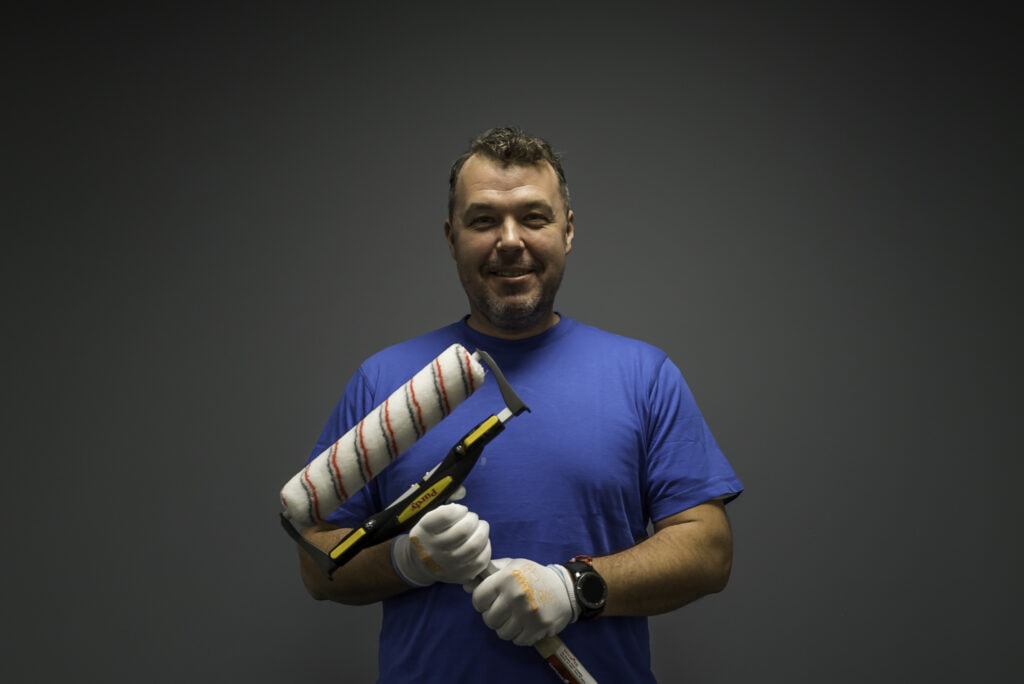 Robert Martinak is a Painting Technology Specialist with over 30 years of experience in the field. He is based in Dublin, Ireland and has extensive knowledge and expertise in the application and management of painting projects.