In the face of increasing environmental concerns, it is crucial to explore sustainable solutions that can help reduce our carbon footprint. External wall insulation is one such solution that offers significant environmental benefits. In this article, we will discuss how external wall insulation can contribute to reducing the carbon footprint in Dublin, making it an ideal choice for environmentally conscious property owners.
The Environmental Benefits of External Wall Insulation
1. Energy Efficiency and Reduced Emissions
External wall insulation plays a vital role in improving the energy efficiency of buildings. By providing an additional layer of insulation, it minimizes heat loss during colder months and reduces the need for excessive heating. This leads to lower energy consumption and, consequently, reduced carbon emissions associated with energy production.
2. Reduced Fuel Consumption
By effectively insulating the external walls, the demand for heating is significantly reduced. This means that less fuel, whether it's gas, oil, or electricity, is required to maintain comfortable indoor temperatures. As a result, the carbon footprint associated with fuel consumption is lowered, contributing to a greener and more sustainable environment.
3. Lower Energy Demand
External wall insulation helps regulate indoor temperatures, keeping them more stable throughout the year. This results in reduced reliance on heating and cooling systems, which are often energy-intensive and contribute to higher carbon emissions. By reducing the energy demand, external wall insulation helps to conserve energy and promote a greener lifestyle.
4. Sustainable Building Practices
External wall insulation promotes sustainable building practices by improving the thermal performance of existing structures. Instead of demolishing and rebuilding, which requires significant resources and generates waste, external wall insulation allows for the retrofitting of buildings, maximizing their energy efficiency and reducing the overall carbon footprint associated with construction activities.
5. Long-Term Sustainability
External wall insulation is a long-term solution that provides lasting benefits. By investing in high-quality insulation materials and professional installation, property owners can enjoy the environmental advantages for many years to come. This longevity contributes to the long-term reduction of carbon emissions, making Dublin a more sustainable and eco-friendly city.
Frequently Asked Questions (FAQs)
Q: How does external wall insulation reduce the carbon footprint?
A: External wall insulation improves energy efficiency, reduces fuel consumption, and lowers the overall energy demand of buildings, leading to reduced carbon emissions.
Q: Is external wall insulation suitable for all types of buildings in Dublin?
A: External wall insulation can be applied to most types of buildings, including residential, commercial, and public structures, to enhance their energy efficiency and reduce carbon footprint.
Q: Does external wall insulation require planning permission in Dublin?
A: Generally, external wall insulation does not require planning permission in Dublin, but it's recommended to consult with local authorities or a professional service provider to ensure compliance with regulations.
Q: How long does external wall insulation last?
A: With proper installation and maintenance, external wall insulation can last for several decades, providing long-term environmental benefits and energy savings.
Q: Can external wall insulation improve indoor comfort levels?
A: Yes, external wall insulation helps regulate indoor temperatures, reducing heat loss in winter and heat gain in summer, resulting in improved comfort levels for occupants.
Conclusion
External wall insulation offers significant environmental benefits by reducing the carbon footprint in Dublin. The energy efficiency, reduced fuel consumption, lower energy demand, promotion of sustainable building practices, and long-term sustainability make it a compelling choice for property owners who are committed to minimizing their environmental impact. By opting for external wall insulation, you can contribute to a greener and more sustainable future for Dublin and play your part in combating climate change.
Contact Us
Painting is just one of the services we offer. Contact us today to learn more about our external wall insulation services in Dublin and how we can help you reduce your carbon footprint!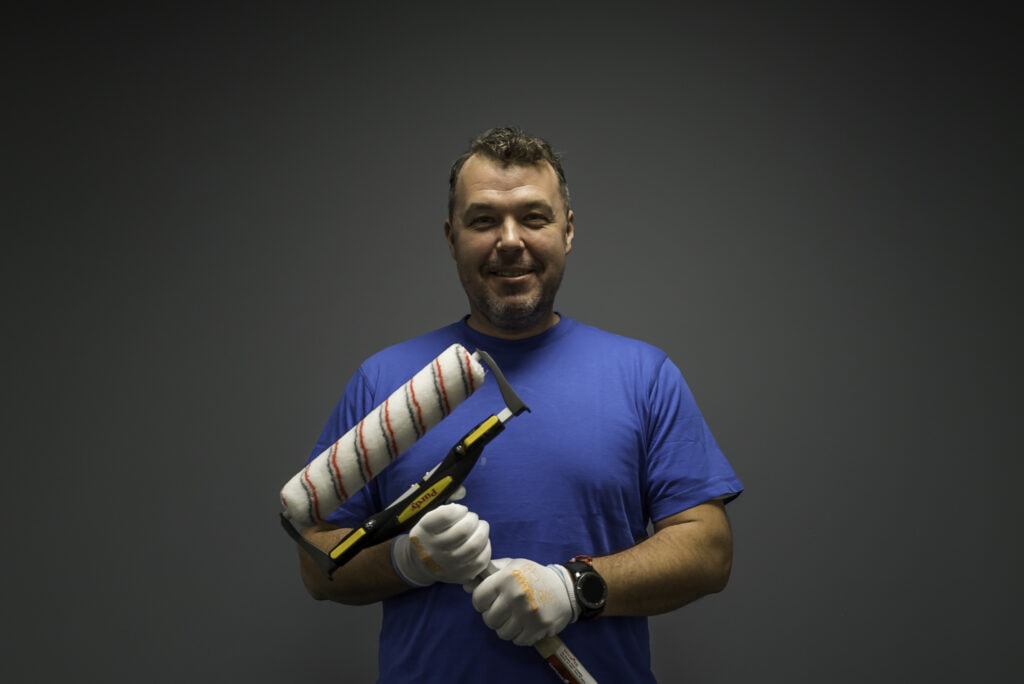 Robert Martinak is a Painting Technology Specialist with over 30 years of experience in the field. He is based in Dublin, Ireland and has extensive knowledge and expertise in the application and management of painting projects.