Shopping centers are bustling hubs of activity in Dublin, attracting a large number of visitors every day. The visual appeal of these commercial spaces is vital in creating a welcoming and inviting atmosphere for shoppers. Hiring professional commercial painting contractors can ensure that shopping centers in Dublin maintain a fresh and aesthetically pleasing environment. In this article, we will explore the importance of hiring commercial painting contractors for shopping centers and how they can transform the look and feel of these vibrant retail spaces.
The Benefits of Hiring Commercial Painting Contractors
Enhanced Visual Appeal
Commercial painting contractors are skilled in transforming the appearance of shopping centers through their expertise in color selection and application techniques. They can recommend the most suitable colors and finishes that align with the brand image and ambiance of the shopping center. By utilizing high-quality paints and professional painting techniques, they can enhance the visual appeal of the retail space, making it more attractive to shoppers in Dublin.
Brand Consistency
Shopping centers often host multiple retailers and businesses under one roof. Maintaining brand consistency throughout the complex is crucial for creating a cohesive and professional image. Commercial painting contractors understand the importance of consistent branding and can ensure that the painting work aligns with the brand guidelines of each tenant. This consistency enhances the overall visual impact and reinforces the brand identity of the shopping center in Dublin.
Expertise in Large-Scale Projects
Shopping centers in Dublin are typically large-scale projects that require careful planning and execution. Commercial painting contractors have experience working on such projects and possess the necessary resources to handle the complexities involved. From proper surface preparation to efficient project management, they can deliver high-quality results within the specified timeframe, minimizing disruptions to the shopping center's operations.
Quality and Durability
Commercial painting contractors utilize premium-quality paints and coatings that are specifically designed for high-traffic areas. These products offer excellent durability and resistance to wear and tear, ensuring that the painted surfaces in the shopping center can withstand the daily demands of foot traffic, cleaning, and maintenance. This results in long-lasting finishes that require minimal touch-ups, reducing maintenance costs in the long run.
FAQs (Frequently Asked Questions)
Q: Can commercial painting contractors work during non-operating hours of the shopping center?
A: Yes, many commercial painting contractors offer flexible scheduling options to minimize disruptions to the shopping center's operations. They can work during non-operating hours, such as evenings, nights, or weekends, to ensure that the painting work does not interfere with the shopping experience.
Q: How long does it take to complete a painting project for a shopping center?
A: The duration of a painting project depends on various factors, including the size of the shopping center, the scope of work, and the specific requirements. Commercial painting contractors will assess the project and provide a detailed timeline that outlines the estimated duration for completion.
Conclusion
Hiring professional commercial painting contractors for shopping centers in Dublin is essential to maintain a visually appealing and well-maintained environment. Their expertise in color selection, brand consistency, and large-scale project management ensures high-quality results that enhance the overall aesthetic appeal of the shopping center. By investing in the services of commercial painting contractors, shopping center owners and managers can create a welcoming and attractive space that leaves a lasting impression on shoppers in Dublin.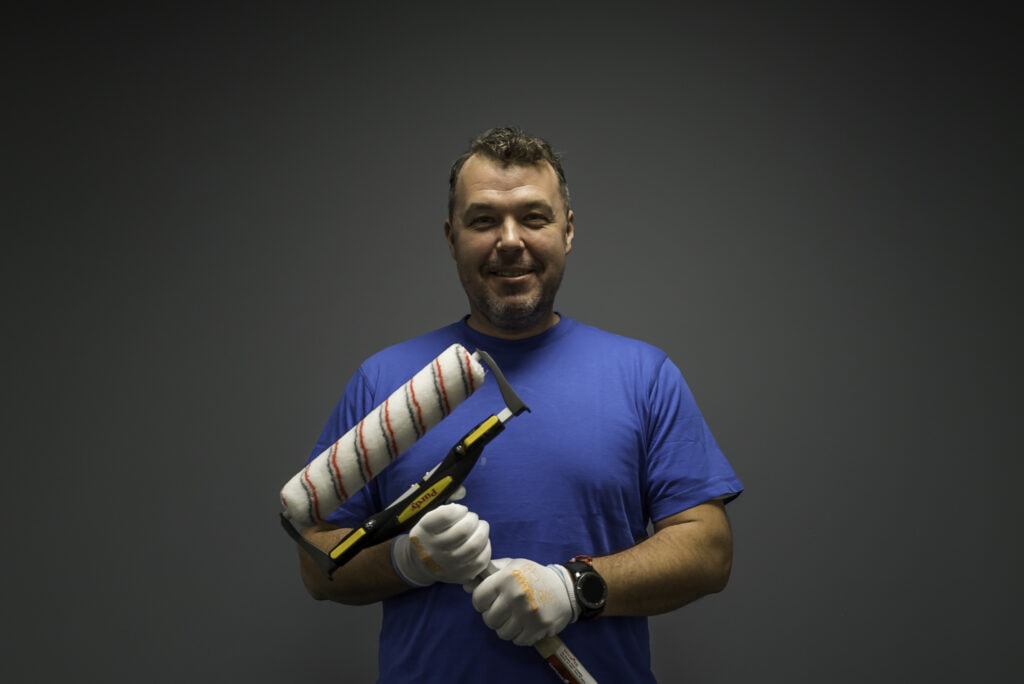 Robert Martinak is a Painting Technology Specialist with over 30 years of experience in the field. He is based in Dublin, Ireland and has extensive knowledge and expertise in the application and management of painting projects.