Wallpaper installation is a great way to add character and personality to your home's interior. Whether you're going for a bold statement or a subtle touch, there are various wallpaper options to choose from. However, wallpaper installation can be a daunting task if you're not familiar with the process. In this article, we'll cover some tips and tricks for successful wallpaper installation in Dublin.
Preparing the walls
Before installing wallpaper, it's crucial to ensure that the walls are in good condition. If the walls are not properly prepared, the wallpaper will not adhere well, resulting in a less than satisfactory finish. Make sure the walls are smooth, clean, and free of any cracks or bumps. Fill in any holes or cracks with filler and sand down any rough spots.
Measuring and cutting
Measure the height and width of the wall to determine the amount of wallpaper needed. It's essential to have accurate measurements to avoid running out of wallpaper in the middle of the installation. Cut the wallpaper strips to the appropriate length, allowing a few extra inches at the top and bottom to ensure a perfect fit.
Applying adhesive
Apply wallpaper adhesive to the back of the wallpaper, making sure to spread it evenly. It's best to use a paste specifically designed for wallpaper installation. Let the adhesive sit for a few minutes to activate before hanging the wallpaper.
Hanging the wallpaper
Start by aligning the top of the wallpaper strip with the ceiling and smoothing it down with a wallpaper brush or sponge. Smooth out any bubbles or wrinkles as you go, working your way down the wall. Use a sharp utility knife to trim any excess wallpaper at the top and bottom.
Finishing touches
Once the wallpaper is in place, use a seam roller to ensure the edges are firmly adhered to the wall. Wipe away any excess adhesive with a damp sponge or cloth. If there are any air bubbles, use a pin or needle to prick them and smooth out the wallpaper.
Pros and cons of wallpaper installation:
Pros:
Adds texture and dimension to the room

Conceals wall imperfections

Wide variety of styles and patterns to choose from
Cons:
Can be difficult to remove

Requires a certain level of expertise to install

Not ideal for high humidity areas like bathrooms
FAQs:
Q: Can I install wallpaper myself?
A: Yes, but it's essential to follow the correct installation process and use the right tools and materials.
Q: How long does wallpaper installation take?
A: It depends on the size of the room and the complexity of the installation. On average, it takes 1-2 days.
Q: Can wallpaper be installed over existing wallpaper?
A: It's not recommended as it can result in uneven walls and bubbling.
Conclusion:
Wallpaper installation is a great way to update and enhance the look of your home's interior. With proper preparation, accurate measurements, and the right tools and materials, you can achieve a professional-looking finish. Don't hesitate to reach out to professional wallpaper installers if you're not comfortable with the installation process.
Looking for professional wallpaper installation services in Dublin? Contact PaintingInColour for quality and affordable residential and commercial painting services.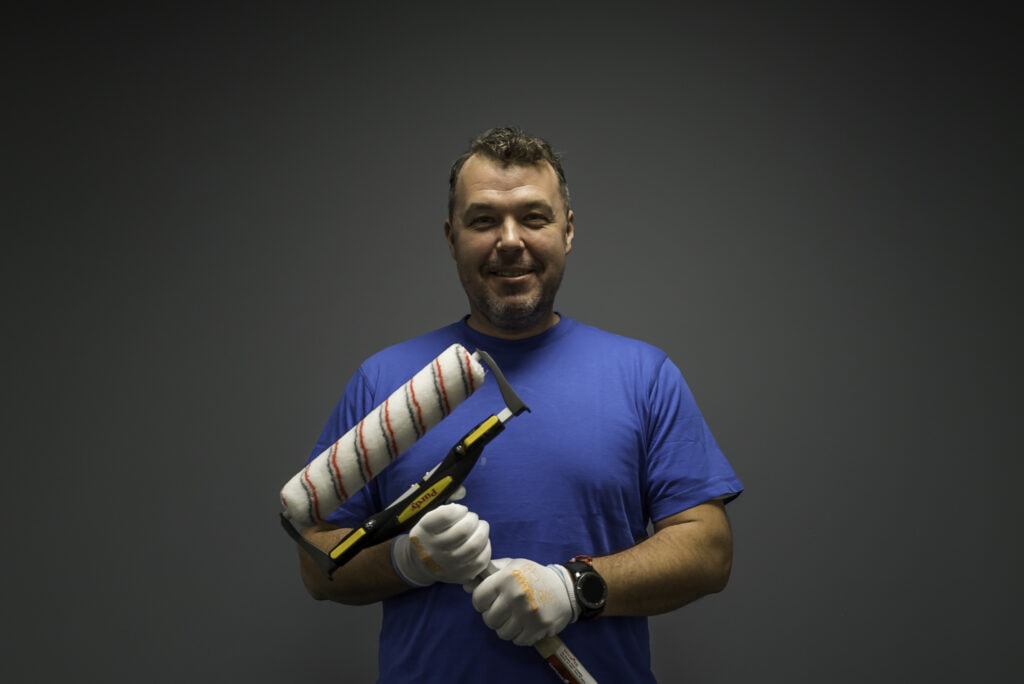 Robert Martinak is a Painting Technology Specialist with over 30 years of experience in the field. He is based in Dublin, Ireland and has extensive knowledge and expertise in the application and management of painting projects.