The kitchen is an inner part of your home that is also one of the most abused places. It's where all the delicious foods are made to fill the nutrient requirements of your family. But more than that, it's the busiest place in your home and probably the only one with so much activity on a daily basis.
While the traffic inside the kitchen is very high, it significantly affects the whole space, occasionally stains and bruises may occur on the walls, wood, and the cabinet door. Some kitchens are spacier than the dining space and require extra care.
is one of the hardest things but is a must to keep the house running. Healthier foods come from a healthy environment. As much as we like to admit, the right colour has the most impact on its health.
So much tension over the space, yet there's always the expert guy telling you about the hacks to keep your bakehouse tidy and comfortable. With that in mind, let's hear 7 pro tips about how to prep before painting your kitchen room.
How To Prep Before Painting Your Kitchen Room
Get A Proper Planning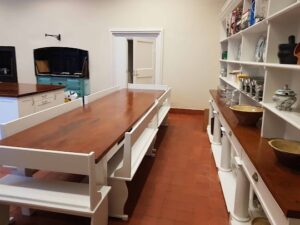 The kitchen painting job is a tough nut to crack as the working area is limited due to the nature of its space. Since the painting happens inside a compact placement, most probably you will lose access to your kitchen for a couple of hours.
That's why it is important to properly plan your schedule before you spray colour on your bakehouse walls. Because you can tolerate tasteless cooking for a day. but not your empty stomach.
So, the best course of action would be careful preparation before your call the experts to start spraying your cookhouse.
Proper planning not only helps ease your troubles but also relieves your house members. Also, you will be able to get steady working progress with less tension and more efficiency. It is a good move to save additional expenses if nothing goes wrong.
Empty The Kitchen Space Of Troubles
It's very common to have a lot of objects that could unexpectedly poke your knees or scratch your toes. Better to clean up it before spraying. Especially, you must remove anything with a sharp tip like knives from it.
Also, turn the gas off and unplug any electrical appliances beforehand. Don't forget to put away the new carpet from the floor, though expert painters could take care of it.
Dissemble Cabinet door
It's alright if you leave the kitchen cabinet door intact but we always see that makes a sloppy job at the end. It's not worth using cabinet paint when it's attached to the shelves as most surfaces will leave emulsion drips unevenly.
So, detach the cabinet door before spraying, and and use proper sanding to remove the old coating and wood grain. Then just lay down the cabinet door on paper. This way the oil-based colour will properly spread on the wood.
No need to worry about the metal joints as the painter would cover them with masking tape or painter's tape before spraying the cabinetry.
Choose What To And What Not To Paint
Many parts of your bakehouse may not need new colours soon enough. For example, the porcelain basin, counter, microwave shelter, etc already have colours and don't need anything new.
Unlike the cabinet paint, the coating on these parts of your furniture almost lasts forever. So, you need to carefully plan the things required for the new coating and whatnot. Especially, most of the fixtures are as good as they are.
Don't Go For Cheap Painting Job
Before you settle in for a paint job for your cookhouse, remember to hire experts who know about this very well.
Quality finish will score you long-lasting durability of the coating. As the kitchen is a place to be used frequently, the higher amount of traffic means rapid degradation of the surroundings. So, spraying requires more concentration to apply the paints perfectly all over the place.
Cheap spray jobs will only give you trouble while a good finish will last for years before repainting. We are professional enough to bring back the beauty of your bakehouse beyond your expectations.
Patience Means Perfection
This is a quick reminder, don't rush your paint job ever. Spraying is technically a systematic process that needs to be executed perfectly. If there's a need for two coats of the emulsion after 2 hours, it needs to be done like that.
Most importantly, any rush in the job completely ruins it. You can't skip between the process to hasten the job only to fail miserably at the end.
For example, the drywall needs proper sanding, then some caulk and primer. Skipping either the sanding or the primer would make the paints peel off within the next hours after the job finishing.
But, if you coat it following the manual, it's gonna last longer. Also, you need to give time to cure the coat as well. There's a lot to do like prep walls, kitchen cupboards, oak cabinets, etc. All of these take a lot more patience than just the walls.
Remember, kitchen paint needs a lot more time to cure properly. Rushing will not give a good finish in this case. Also, be prepared to leave your kitchen alone for a week to let the colour settle for good.
Use A Balanced Color, Don't Splash Random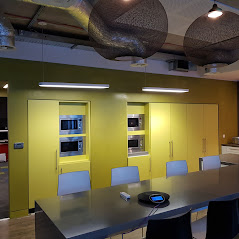 Before you grab the paint roller over the kitchen walls, remember to have a specific colour setup. It's common for people to try out different shades for experiments but that only makes the job more complicated.
A small kitchen needs to look tidy to set the mood for the cook. Too many colours in all directions make it look disorganized and messy. Not recommended at all.
So, to preserve the kitchen aesthetics, try to make a balance between three shades of colours, not more. That would be the perfect painted kitchen for you.
Conclusion
That is all it takes to prepare for having a great painting to fulfil your desires. Hopefully, you won't face any trouble after performing these easy preps.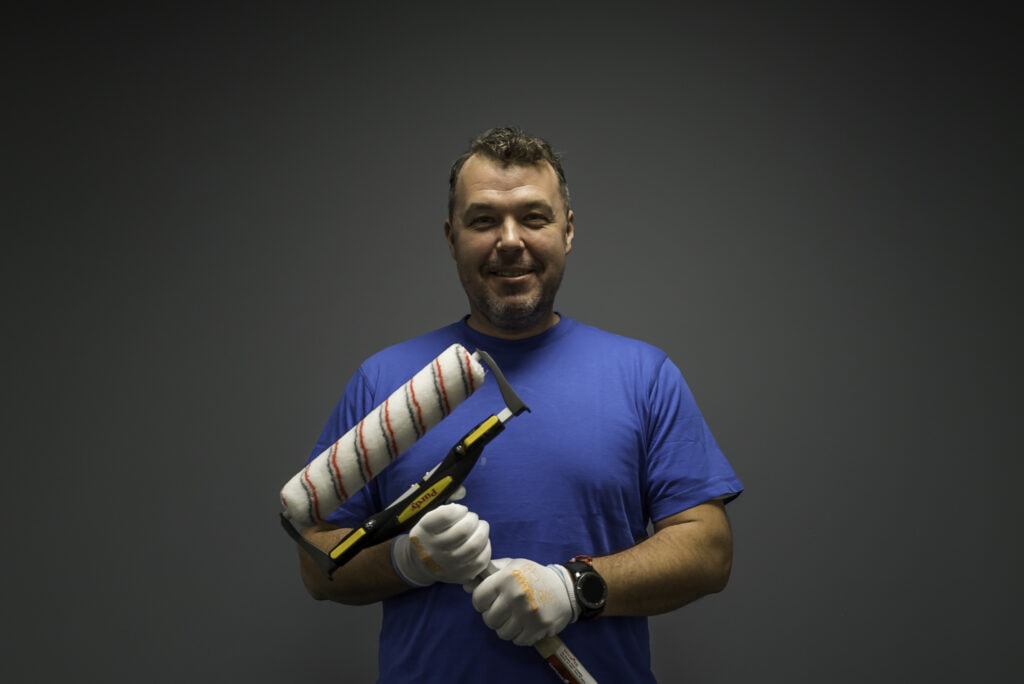 Robert Martinak is a Painting Technology Specialist with over 30 years of experience in the field. He is based in Dublin, Ireland and has extensive knowledge and expertise in the application and management of painting projects.