Professional Drywall Repair for a Flawless Finish
At paintingincolour, we understand that damaged or deteriorated drywall can not only look unsightly but also compromise the integrity of your home's interior walls. Our team of skilled craftsmen offers top-quality house drywall repair services in Dublin to restore the beauty and functionality of your walls. From small cracks and holes to larger damages, we have the expertise to deliver flawless drywall repairs that blend seamlessly with your existing walls, leaving you with a smooth and flawless finish.
Expert Drywall Installation for New Construction or Remodeling Projects
Whether you're building a new home or renovating your existing space, our experienced team at paintingincolour can also handle all your drywall installation needs in Dublin. We use premium materials and techniques to ensure a durable and long-lasting installation that meets your specific requirements. Our skilled craftsmen have the expertise to install drywall in various areas of your home, including walls, ceilings, and more, providing you with a solid foundation for your interior finishes.
Benefits of Our House Drywall Repair and Installation Services
Save time and effort: Drywall repairs and installations can be complex and time-consuming tasks that require expertise and precision. Hiring a professional service like paintingincolour can save you valuable time and effort, ensuring the job is done right the first time.
Flawless results: Our skilled craftsmen have years of experience in drywall repairs and installations, ensuring flawless results that blend seamlessly with your existing walls. We use high-quality materials and techniques to achieve a smooth and durable finish that enhances the overall aesthetics of your home.
Increased property value: Well-maintained and properly installed drywall can significantly enhance the value of your home. Our professional drywall repair and installation services can help you maintain or increase the value of your property, making it more attractive to potential buyers or tenants.
Frequently Asked Questions about Our Drywall Services
Q: How long does it take to repair or install drywall in a typical room?
A: The time required for drywall repair or installation depends on various factors such as the size of the room, the extent of the damage, and the complexity of the project. Our team at paintingincolour will provide you with a detailed estimate of the timeline based on your specific needs.
Q: What type of drywall material do you use for installations?
A: We use high-quality, industry-standard drywall materials for our installations, ensuring durability, stability, and a smooth finish. Our team can also recommend the appropriate drywall thickness and type based on your project requirements.
Conclusion:
Trust paintingincolour for all your house drywall repair and installation needs in Dublin. With our skilled craftsmen, premium materials, and attention to detail, we can deliver flawless results that enhance the beauty and functionality of your home's interior walls. Contact us today for a consultation and let us provide you with expert drywall solutions.
Get Flawless Drywall Repairs and Installations with paintingincolour! Contact Us Today for a Free Consultation!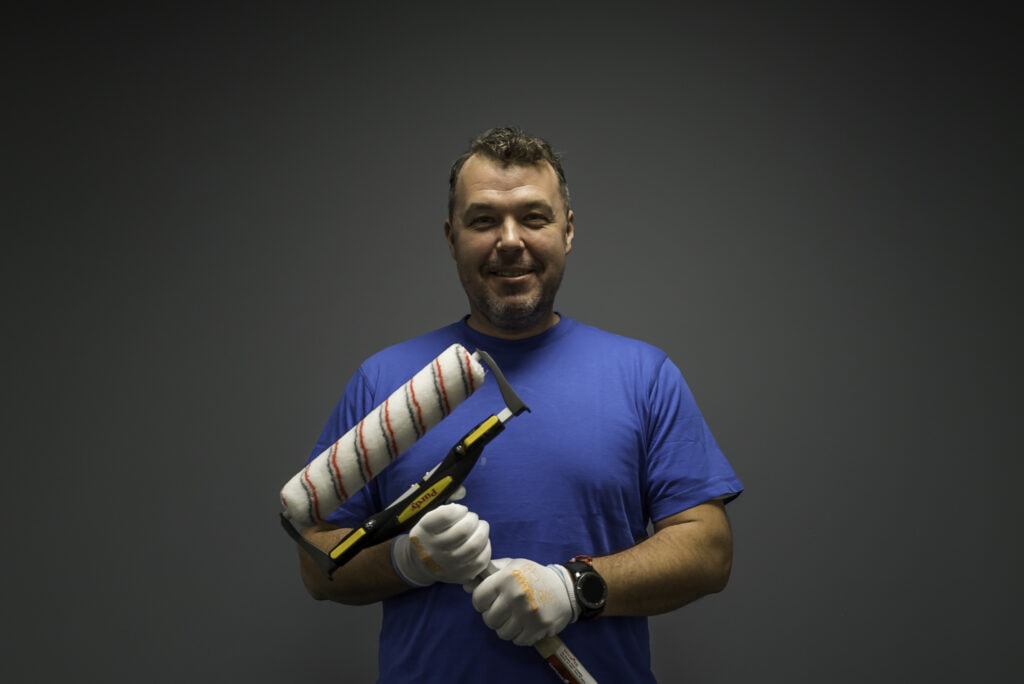 Robert Martinak is a Painting Technology Specialist with over 30 years of experience in the field. He is based in Dublin, Ireland and has extensive knowledge and expertise in the application and management of painting projects.