Commercial Painting Contractors for Schools in Dublin: Enhancing the Learning Environment
When it comes to providing a safe and comfortable learning environment for students, the importance of maintaining school facilities cannot be overstated. One crucial aspect of this maintenance is ensuring that the interior and exterior of the school buildings are kept in good condition through regular painting. This is where commercial painting contractors for schools in Dublin come in.
Proper painting of schools, classrooms, and corridors not only enhances the overall appearance of the building, but it also has several other benefits. These include better air quality, protection against pests and rodents, and an overall improvement in the learning experience. Here are some important things to know about commercial painting contractors for schools in Dublin.
Why Hire Commercial Painting Contractors for Schools in Dublin?
School painting is a specialized service that requires the expertise of professionals who are knowledgeable in the latest techniques, materials, and technology. Here are some reasons why hiring commercial painting contractors for schools in Dublin is the best choice:
Experience: Commercial painting contractors have years of experience in the field and can provide quality service in a timely and efficient manner.

Safety: Painting contractors are well-versed in safety procedures and take necessary precautions to ensure the safety of students and staff during the painting process.

Quality materials: Professional painters use high-quality paints and materials that are safe, durable, and long-lasting.

Minimal disruption: Contractors work around the school schedule to minimize disruption to students and staff
Benefits of Painting Schools in Dublin
Enhancing the learning environment: Properly painted schools have a positive impact on the learning environment. It creates a conducive atmosphere for learning and improves the mood of students and staff.
Increased lifespan of facilities: Regular painting of school facilities protects them from wear and tear, thus increasing their lifespan. It also helps to prevent costly repairs and renovations.
Improved air quality: Regular painting helps to eliminate dust, allergens, and other harmful particles that can negatively affect air quality. This, in turn, helps to reduce the incidence of respiratory illnesses among students and staff.
What to Look for in a Commercial Painting Contractor for Schools
When choosing a commercial painting contractor for schools in Dublin, it is important to consider the following:
Experience and reputation: Choose a contractor with a proven track record of delivering quality painting services to schools.

Safety: Ensure that the contractor has a good safety record and follows all necessary safety protocols.

Licensing and insurance: Verify that the contractor is properly licensed and insured.

Cost: Choose a contractor who offers competitive pricing without compromising on quality.
FAQs
Q: How often should schools be painted?
A: Schools should be painted every 5 to 7 years, depending on the condition of the facility.
Q: Is it safe to paint schools while students are present?
A: Yes, it is safe to paint schools while students are present as long as the painting contractor takes necessary safety precautions.
Q: How long does school painting take?
A: The duration of school painting varies depending on the size of the facility, the scope of the project, and the contractor's schedule.
Conclusion
Painting schools is an important aspect of maintaining school facilities. Hiring commercial painting contractors for schools in Dublin is the best option as they provide quality services that enhance the learning environment, increase the lifespan of facilities, and improve air quality. With the right commercial painting contractor, schools can be painted safely, efficiently, and cost-effectively, creating a comfortable and safe environment for students to learn and grow.
Looking for a professional commercial painting contractor for your school in Dublin? Look no further than PaintinginColour! Our experienced painters use high-quality materials and follow safety protocols to deliver.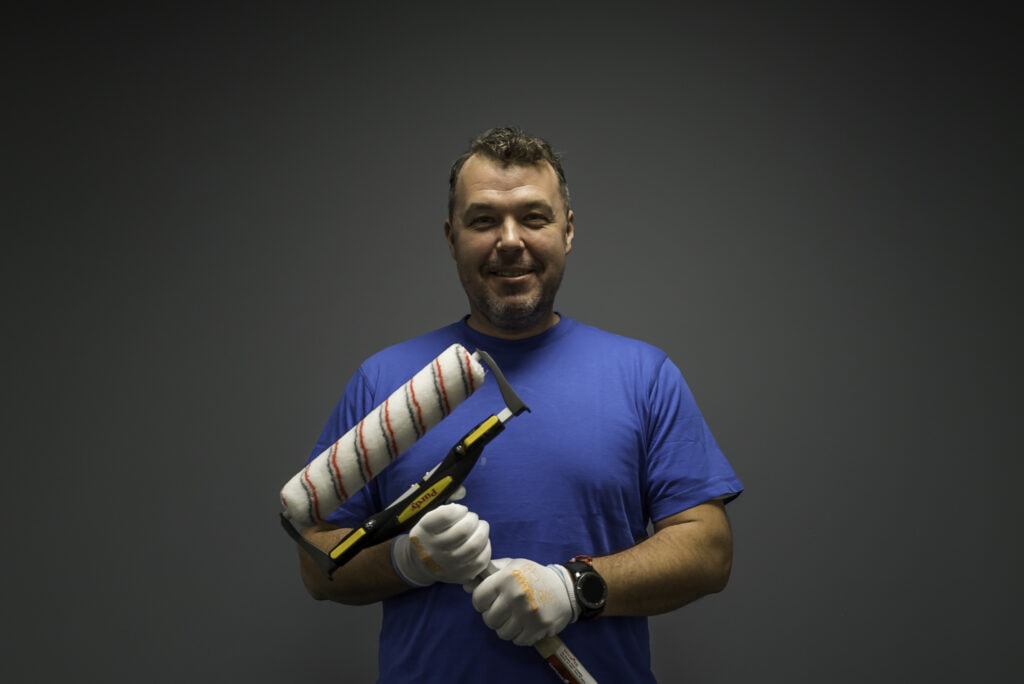 Robert Martinak is a Painting Technology Specialist with over 30 years of experience in the field. He is based in Dublin, Ireland and has extensive knowledge and expertise in the application and management of painting projects.