In the bustling city of Dublin, apartment complexes are a prominent feature of the urban landscape. Maintaining the visual appeal of these residential buildings is essential for attracting tenants and creating a pleasant living environment. Hiring professional commercial painting contractors can ensure that apartment complexes in Dublin maintain a fresh and visually appealing appearance. In this article, we will explore the importance of hiring commercial painting contractors for apartment complexes and how they can transform the look and feel of these residential communities.
The Benefits of Hiring Commercial Painting Contractors
Enhanced Curb Appeal
Commercial painting contractors are skilled in revitalizing the exterior appearance of apartment complexes through their expertise in color selection and painting techniques. They can recommend modern and appealing color schemes that enhance the curb appeal of the buildings. By utilizing high-quality paints and professional application methods, they can transform the look of apartment complexes, making them more attractive to potential tenants in Dublin.
Protection against the Elements
Apartment complexes in Dublin are exposed to various weather conditions throughout the year. Commercial painting contractors understand the importance of using durable and weather-resistant paints that can withstand the harsh Irish climate. By applying protective coatings, they can help safeguard the exterior surfaces from moisture, UV rays, and other environmental factors, ensuring the longevity of the paint job and preserving the structural integrity of the buildings.
Brand Identity and Differentiation
Apartment complexes often have multiple buildings within the community, each with its own distinct identity. Commercial painting contractors can help property owners maintain brand consistency and create a sense of differentiation among the buildings. By utilizing different color schemes or accent features, they can enhance the individual character of each building while maintaining a cohesive aesthetic that reflects the overall brand image of the apartment complex in Dublin.
Efficient and Timely Execution
Commercial painting contractors have the necessary experience and resources to efficiently handle large-scale painting projects. They understand the complexities involved in working within an apartment complex, including coordinating with property managers, ensuring minimal disruption to residents, and adhering to strict project timelines. With their expertise in project management, they can deliver high-quality results in a timely manner, ensuring a smooth and hassle-free painting process.
Conclusion
Hiring professional commercial painting contractors for apartment complexes in Dublin is crucial for maintaining a visually appealing and well-maintained residential community. Their expertise in color selection, weather protection, and efficient project execution ensures high-quality results that enhance the curb appeal and longevity of the buildings. By investing in the services of commercial painting contractors, apartment complex owners can attract tenants and create a desirable living environment in the vibrant city of Dublin.
Frequently Asked Questions (FAQs)
Q: How long does it take to paint an entire apartment complex?
A: The duration of the painting project depends on various factors, such as the size of the complex, the number of buildings, and the scope of work. A professional commercial painting contractor will assess your specific project requirements and provide a detailed timeline for completion.
Q: What types of paints are suitable for apartment complex exteriors?
A: Commercial painting contractors use high-quality paints that are specifically designed for exterior applications. These paints are durable, weather-resistant, and provide long-lasting protection against the elements.
Q: Can the painting process be done without disturbing the residents?
A: Yes, professional commercial painting contractors prioritize minimizing disruption to the residents during the painting process. They employ efficient project management techniques, schedule work during convenient hours, and implement strategies to ensure a smooth and hassle-free experience for everyone involved.
Contact Us
If you are a property owner or manager of an apartment complex in Dublin and are looking for professional commercial painting contractors, contact us today! Our experienced team at PaintingInColour specializes in transforming residential communities, and we would be delighted to discuss your project requirements.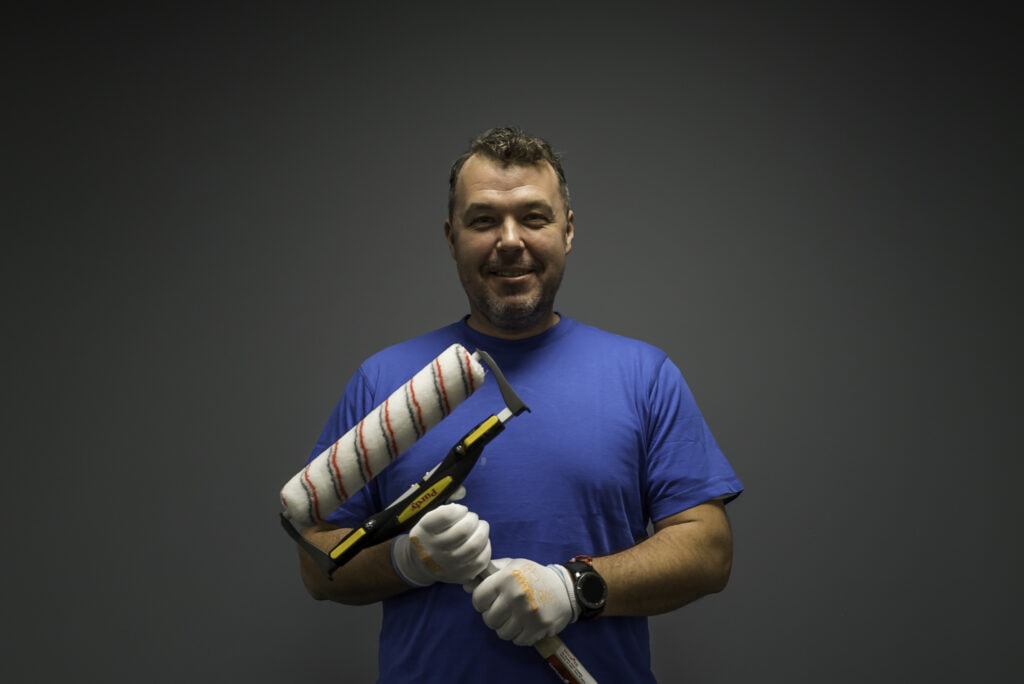 Robert Martinak is a Painting Technology Specialist with over 30 years of experience in the field. He is based in Dublin, Ireland and has extensive knowledge and expertise in the application and management of painting projects.