In the vibrant city of Dublin, building aesthetics play a significant role in enhancing the overall appeal and value of properties. External wall insulation not only offers energy efficiency and other practical benefits but also contributes to improving the visual appearance of buildings. In this article, we will explore how external wall insulation can enhance the aesthetics of buildings in Dublin, creating a more visually appealing urban landscape.
Key Benefits of External Wall Insulation
Enhanced Building Facades
One of the primary benefits of external wall insulation is the transformation it brings to building facades. With a wide range of finishes available, including textured renders, brick slips, and decorative cladding, external wall insulation allows homeowners in Dublin to revitalize the exterior appearance of their properties. This results in a fresh, modern, and visually appealing facade that can enhance the attractiveness of the building and its surroundings.
Color Customization
External wall insulation provides homeowners with the opportunity to customize the color scheme of their buildings. Whether it's matching the existing surroundings or choosing a bold, contrasting color, the flexibility of external wall insulation allows for endless design possibilities. This allows homeowners in Dublin to express their individuality and create a unique visual statement with their properties.
Improved Visual Harmony
External wall insulation can help create a sense of visual harmony within the neighborhood or streetscape. By providing a cohesive appearance across multiple buildings, it contributes to a more aesthetically pleasing environment. When neighboring properties in Dublin opt for external wall insulation, it can lead to a more uniform and attractive streetscape, enhancing the overall appeal of the area.
Preservation of Historical Charm
For heritage or period buildings in Dublin, external wall insulation offers a practical solution to improve energy efficiency without compromising the historical charm. With specialized finishes and techniques, it is possible to replicate traditional aesthetics while benefiting from the insulation properties. This allows homeowners to preserve the character of their historical properties while enjoying the advantages of modern energy-efficient solutions.
FAQs (Frequently Asked Questions)
Q: Will external wall insulation change the character of a heritage building in Dublin?
A: External wall insulation can be tailored to preserve the character and architectural features of heritage buildings. Specialist techniques and finishes are available to replicate traditional aesthetics, ensuring the historical charm remains intact while improving energy efficiency.
Q: Can external wall insulation be used on all types of buildings in Dublin?
A: External wall insulation is suitable for a wide range of building types, including residential, commercial, and public buildings. However, it is recommended to consult with a professional insulation provider to assess the suitability of the specific building and determine the best approach for achieving the desired aesthetic and energy efficiency goals.
Conclusion
External wall insulation in Dublin not only offers energy efficiency and practical benefits but also contributes to enhancing the visual appeal of buildings. Through various finishes, color customization, and preservation of historical charm, homeowners can transform their properties and create a more aesthetically pleasing urban landscape. By investing in external wall insulation, homeowners in Dublin can enjoy both functional and aesthetic improvements, ultimately adding value and enhancing the overall attractiveness of their buildings.
Contact Us
If you're interested in improving the aesthetics of your building through external wall insulation, contact Painting In Colour today! Our team of experts will guide you through the process and provide you with the best solutions tailored to your specific needs.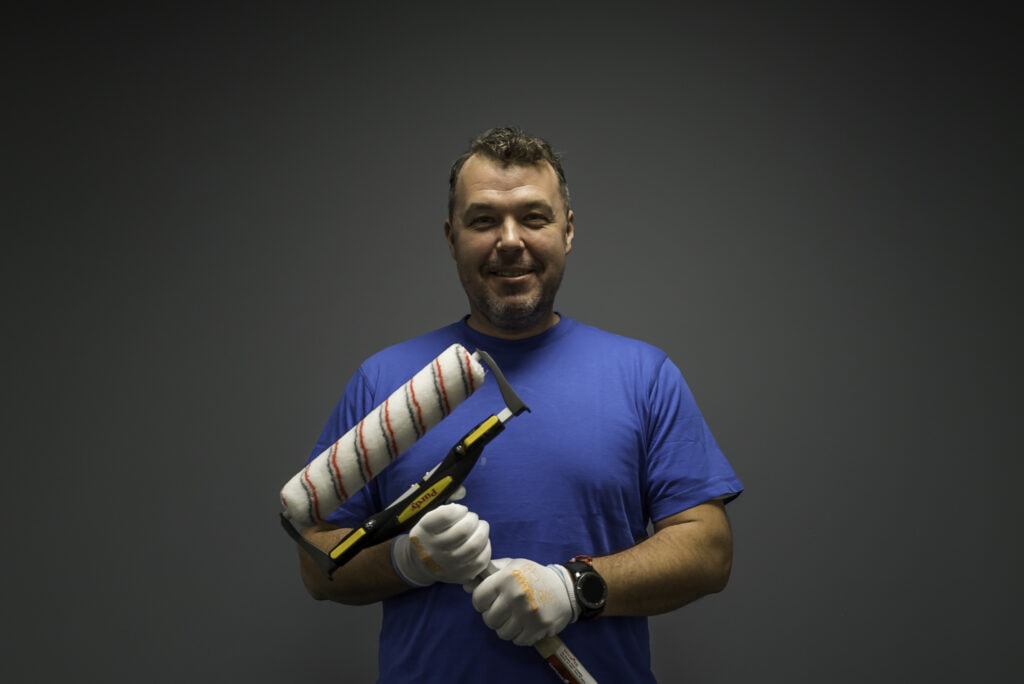 Robert Martinak is a Painting Technology Specialist with over 30 years of experience in the field. He is based in Dublin, Ireland and has extensive knowledge and expertise in the application and management of painting projects.