Are you looking to transform the look and feel of your home or office in Dublin? Wallpaper can be an excellent choice to add a touch of style, personality, and color to your space. With professional wallpaper hanging services for feature walls in Dublin, you can achieve stunning results that reflect your unique taste and elevate the ambiance of any room. At Painting in Colour, we specialize in providing top-notch wallpaper hanging services, ensuring exceptional craftsmanship and attention to detail.
Why Choose Professional Wallpaper Hanging Services?
Impeccable Installation Expertise
When it comes to creating a beautiful feature wall, proper installation is crucial. Professional wallpaper hangers possess the necessary expertise and experience to handle a variety of wallpapers, ensuring seamless alignment, smooth application, and a flawless finish. With their keen eye for detail, they can expertly match patterns, align seams, and prevent air bubbles or creases, resulting in a visually stunning and professionally executed feature wall.
Time and Cost Efficiency
While DIY projects can be fun and rewarding, wallpaper hanging can quickly turn into a time-consuming and challenging task. Hiring professional wallpaper hanging services saves you valuable time and eliminates the hassle of measuring, cutting, and applying the wallpaper yourself. Additionally, professionals come equipped with the right tools, materials, and techniques, ensuring efficient and cost-effective installation while minimizing waste.
Enhanced Durability and Longevity
Investing in professional wallpaper hanging services ensures that your feature wall remains in pristine condition for years to come. Experts understand the importance of proper surface preparation, such as cleaning, priming, and repairing any imperfections, to ensure optimal adhesion. With their knowledge of high-quality adhesives and techniques, they create a durable bond that withstands the test of time, preventing peeling, lifting, or fading.
Pros and Cons of Professional Wallpaper Hanging Services
Pros:
Exceptional craftsmanship and attention to detail
Time and cost efficiency
Expertise in handling a variety of wallpapers
Seamless alignment and smooth application
Enhanced durability and longevity
Cons:
Additional cost compared to DIY installation
Limited control over the installation process for those who prefer a hands-on approach


Frequently Asked Questions (FAQs)
Is wallpaper suitable for all types of feature walls?
Yes, wallpaper is versatile and can be applied to various feature walls, including textured, plastered, or painted surfaces. Professional wallpaper hangers can assess the condition of your wall and recommend the most suitable type of wallpaper for optimal results.
How long does it take to hang wallpaper on a feature wall?
The duration depends on various factors, such as the size of the wall, the complexity of the wallpaper design, and the level of preparation required. Generally, professional wallpaper hanging services can complete the installation within a day or two, ensuring a prompt and efficient process.
Can I remove wallpaper easily if I change my mind?
Yes, professional wallpaper hangers use techniques that facilitate easy removal when desired. They ensure the underlying wall surface remains undamaged, allowing for seamless transitions if you decide to change your wallpaper in the future.
Do professional wallpaper hanging services provide design consultations?
Yes, reputable wallpaper hanging services often offer design consultations to help you choose the perfect wallpaper for your feature wall. They can provide expert advice on color schemes, patterns, and textures that complement your existing decor and personal style.
Conclusion
Elevate the aesthetics of your Dublin space with professional wallpaper hanging services for feature walls. By entrusting your project to skilled experts like Painting in Colour, you can enjoy impeccable craftsmanship, time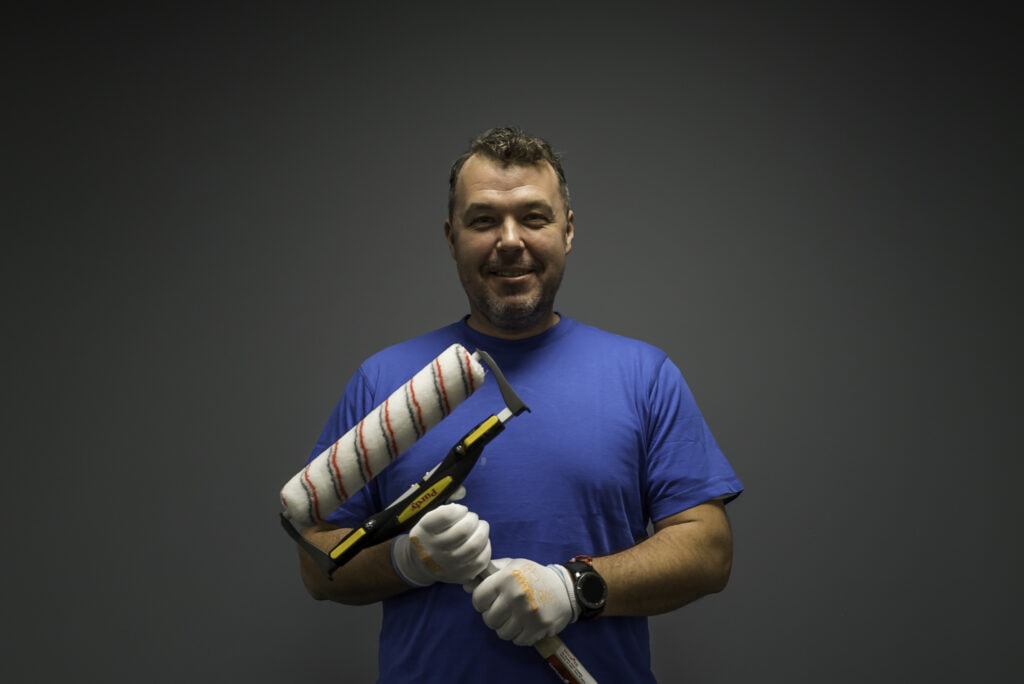 Robert Martinak is a Painting Technology Specialist with over 30 years of experience in the field. He is based in Dublin, Ireland and has extensive knowledge and expertise in the application and management of painting projects.