Are you looking to improve the energy efficiency, comfort, and aesthetics of your old building in Dublin? External wall insulation offers a highly effective solution to enhance thermal performance while preserving the architectural integrity of historical structures. At Painting in Colour, we specialize in providing professional external wall insulation services for old buildings in Dublin. With our expertise and commitment to quality, we can help you transform your property into a more sustainable and comfortable living or working space.
Why Choose External Wall Insulation?
Improved Energy Efficiency
Older buildings often suffer from poor insulation, leading to significant heat loss and increased energy consumption. External wall insulation acts as a protective layer, reducing heat transfer through the walls and minimizing energy wastage. By insulating the exterior walls, you can create a thermal barrier that keeps the heat inside during colder months and prevents overheating during warmer periods. This results in reduced energy bills, lower carbon footprint, and a more comfortable indoor environment for occupants.
Preservation of Architectural Features
One of the main concerns when insulating old buildings is preserving their unique architectural features and character. External wall insulation allows you to upgrade the thermal performance of your property without altering its original appearance. The insulation is applied to the exterior walls, ensuring that the historical charm and details remain intact. This method also protects the building from weathering, moisture ingress, and structural deterioration, prolonging its lifespan and reducing maintenance costs.
Condensation Control
Condensation can be a common issue in old buildings, leading to dampness, mold growth, and damage to the interior finishes. External wall insulation acts as a vapor barrier, reducing the risk of condensation by preventing warm air from coming into contact with cold surfaces. By controlling condensation, you can maintain a healthier indoor environment, safeguarding the well-being of occupants and preserving the building's structural integrity.
Pros and Cons of External Wall Insulation
Pros:
Improved energy efficiency and reduced energy bills
Preservation of architectural features and character
Enhanced comfort and indoor environment
Protection against weathering, moisture, and structural deterioration
Condensation control for a healthier living or working space
Cons:
Initial investment cost
Potential disruption during installation
Need for professional expertise to ensure proper installation
[Feel free to skip this section if not required.]
Frequently Asked Questions (FAQs)
Is external wall insulation suitable for all types of old buildings?
External wall insulation can be applied to a wide range of old building types, including stone, brick, and timber structures. However, it is recommended to consult with professionals like Painting in Colour to assess the feasibility and suitability of external wall insulation for your specific building.
Will external wall insulation change the appearance of my old building?
No, external wall insulation is designed to preserve the original appearance and architectural features of your old building. Skilled professionals ensure that the insulation materials and finishes blend seamlessly with the existing facade, maintaining the building's aesthetic integrity.
How long does external wall insulation last?
When installed and maintained correctly, external wall insulation can last for several decades. The longevity of the insulation depends on various factors such as the quality of materials used, installation techniques, and regular inspections to identify and address any potential issues.
Can external wall insulation help with noise reduction?
While external wall insulation primarily focuses on thermal performance, it can also provide some level of noise reduction by acting as an additional sound barrier. However, for significant noise reduction, additional measures such as acoustic insulation may be required.
Conclusion
Investing in external wall insulation for your old building in Dublin offers numerous benefits.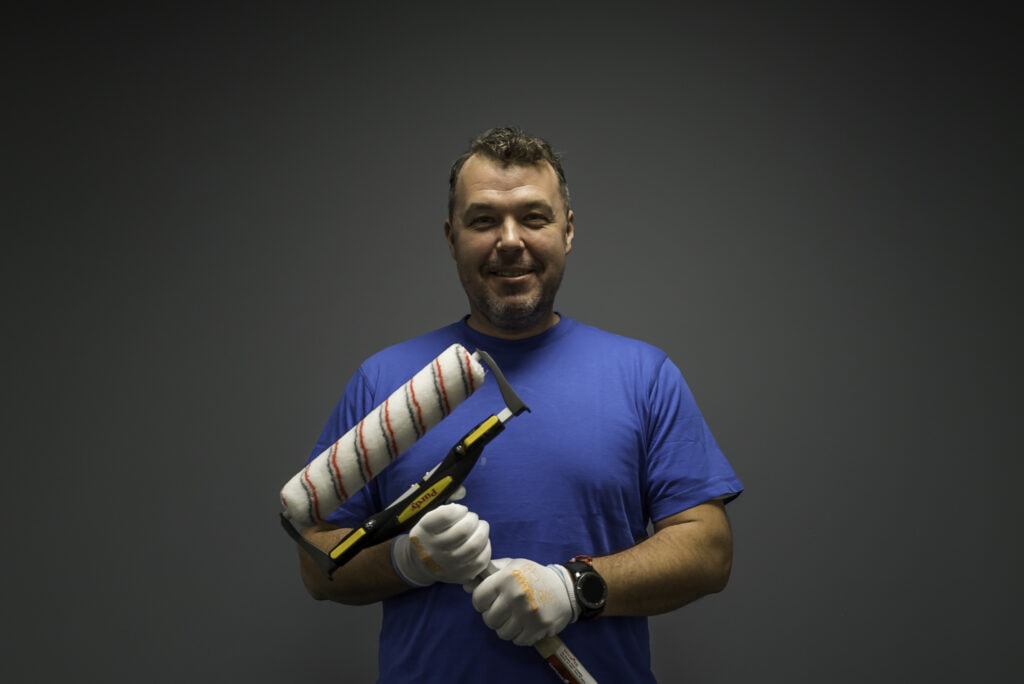 Robert Martinak is a Painting Technology Specialist with over 30 years of experience in the field. He is based in Dublin, Ireland and has extensive knowledge and expertise in the application and management of painting projects.