The exterior of your home is the first thing people notice when they drive by or visit. A fresh coat of paint can make a significant impact on your home's curb appeal, increasing its value and making it more inviting. Here are some tips for revitalizing your Dublin home's curb appeal with paint.
Choose the Right Colors
When selecting paint colors for your home's exterior, consider the colors of the surrounding homes and natural surroundings. You want your home to stand out, but not clash with its surroundings. Neutral colors such as beige, gray, and white are always a safe choice, but you can also add some personality with a pop of color on the front door or shutters.
Preparation is Key
Before applying paint to your home's exterior, proper preparation is essential. This includes power washing the surface to remove dirt, grime, and loose paint, as well as scraping and sanding any areas with peeling paint. Applying a coat of primer can also help the paint adhere better and last longer.
Invest in High-Quality Paint
While it may be tempting to go with a cheaper paint option, investing in high-quality paint will pay off in the long run. Not only will it last longer, but it will also provide better coverage and a more professional-looking finish.
Consider Professional Help
Revitalizing your home's curb appeal with paint can be a time-consuming and challenging task. Consider hiring a professional painting company like Paintingincolour to help with the process. They have the experience and equipment needed to get the job done quickly and efficiently while providing quality results.
FAQs
Q: How often should I repaint the exterior of my home?
A: This depends on factors such as the quality of the previous paint job, the weather conditions in your area, and the type of paint used. On average, you should repaint your home's exterior every 5-10 years.
Q: Can I paint over a previously painted surface?
A: Yes, as long as the surface is clean, dry, and in good condition. It's recommended to scrape and sand any areas with peeling paint and apply a coat of primer before painting.
Q: How long does it take to paint a home's exterior?
A: The time it takes to paint a home's exterior depends on factors such as the size of the home, the condition of the surface, and the number of coats needed. It can take anywhere from a few days to a few weeks.
Conclusion
Revitalizing your Dublin home's curb appeal with paint is an excellent way to enhance its value and make it more inviting. By selecting the right colors, properly preparing the surface, investing in high-quality paint, and considering professional help, you can achieve stunning results that will last for years to come.
Don't hesitate to contact Paintingincolour for all your exterior painting needs in Dublin. Our team of experts will ensure your home looks its best and stands out in your neighborhood.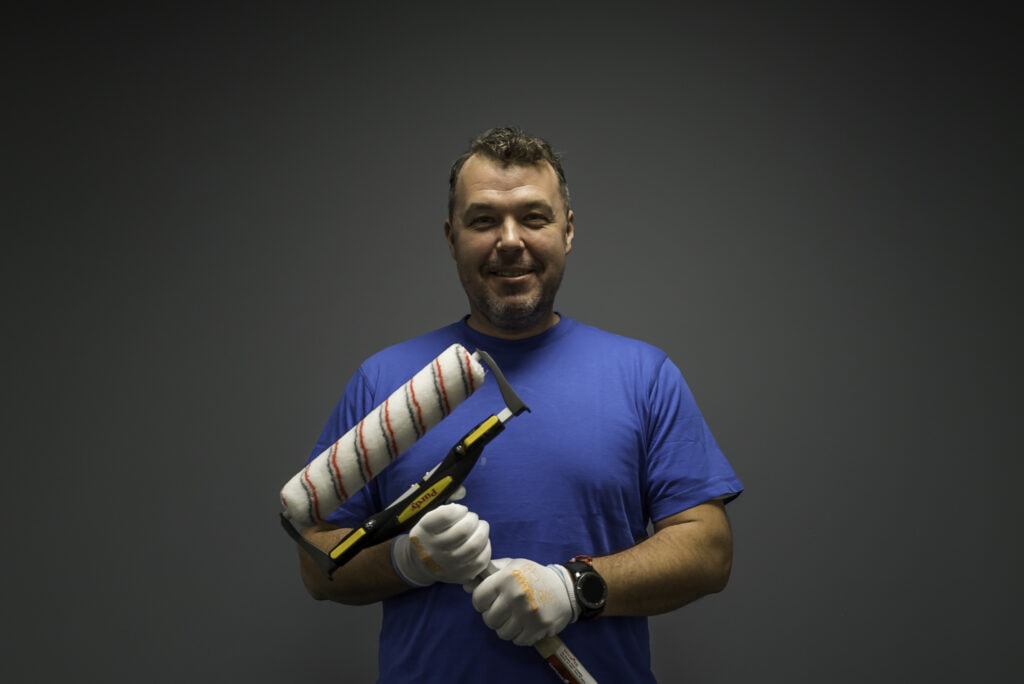 Robert Martinak is a Painting Technology Specialist with over 30 years of experience in the field. He is based in Dublin, Ireland and has extensive knowledge and expertise in the application and management of painting projects.