Does your home's exterior paint looks faded, chipped, or peeling? If yes, it's time to get your home's exterior new paint job checked. When it comes to maintaining the paint on your home's exterior, you need to take care of a few things.
If you have been wondering how to maintain the paint on the outside, we are here to help. With our comprehensive knowledge of paint and primer, we can help you get the initial coat of paint right -from helping you choose the proper paint for your home, to ensuring that it is applied properly. We at Painting in Colour also offer a wide range of paints that are designed for outdoor use, so you can ensure that there is no fading or flaking over time. We can also take care of the maintenance so that you don't have to.
In this blog, we will look at a few painting tips and tricks you can do like a pro to ensure that your exterior house paint last longer, no matter the weather. As we know, maintaining the exterior of your home is an integral part of keeping it looking nice and fresh.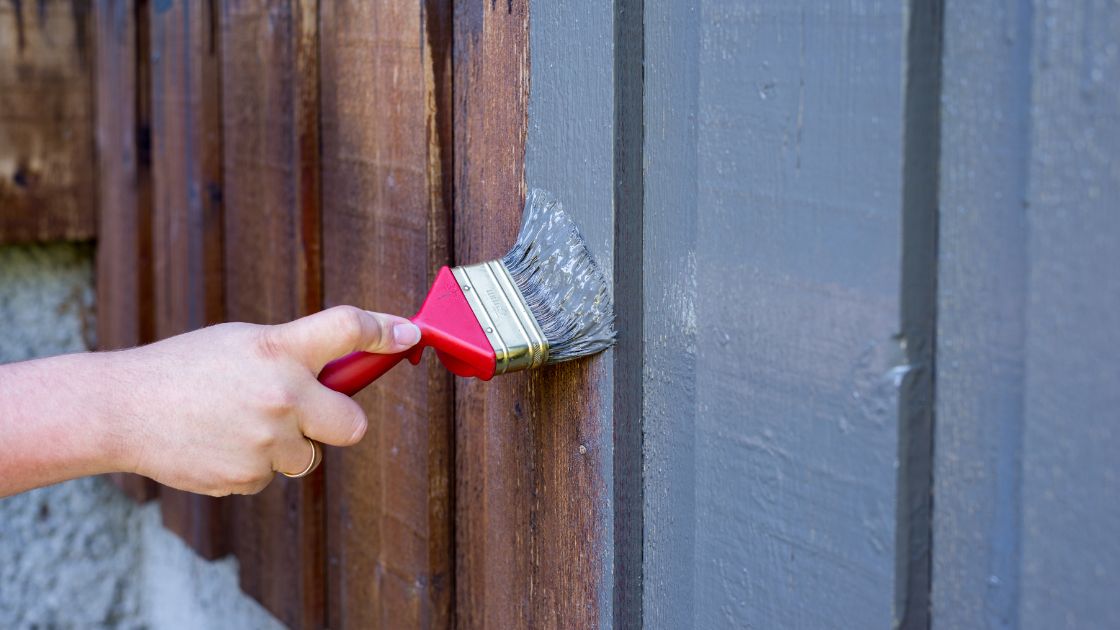 Major Factors Affecting Your Home's Exterior Paint
After a hectic day, it can be hard to find time, let alone to maintain or paint your house. But with a few minor adjustments, maintaining the paint on exterior walls becomes effortless – with the right tricks up your sleeve.
Wash the exterior of your home regularly to keep it clean and healthy. Use mild detergents and water to do so without stripping the protective layer from its surface.
Below, we will look at some of the biggest factors that affect your paint job on the exterior house.
Wash The Walls
Think about it – you wash your car to keep it looking as good as new. Why now wash the walls of your house as well? Washing and cleaning the walls with mild soap or detergent will help keep them free from dirt, grime, and mould.
After washing, you should rinse them thoroughly to ensure all traces of soap are removed. Next, use a soft-bristled brush to gently scrub the surface. Don't overdo it, as you don't want to damage the masonry paint.
Finally, let the walls dry thoroughly before reapplying paint or sealant later. Your best bet is to wash the walls when the sun is out – otherwise, you might have to do it manually. If needs must, when applying paint or sealer on the exterior of your home, follow the manufacturer's instructions for specific product types and application methods.
Touch-up Painting
Now that your walls are clean, it might be time for some touch-ups. A professional touch-up is an absolute must for a fresh coat of exterior paint.
Before you get started, make sure that you use the right product – always avoid painting with water-based paints. They simply cannot stand the beating that the elements throw at them. Water paint will crack and peel sooner rather than later.
First, use a scraper to remove any flaking paint on the outside walls, and always apply a primer coat first. Once the primer coat has dried, apply at least two coats of paint to the areas that need attention.
It is important to avoid your touch-up paint project when the weather is too extreme – too hot or too cold. If you paint exterior walls in direct sunlight, the paint may fade prematurely. Likewise, temperatures above 29°C or windy days will cause an uneven spread. Also, let's not forget to keep your brush or roller clean and dirt free.
Maintain Landscaping
Keeping your exterior surfaces clean and mould-free not only helps you keep them looking fresh and beautiful, but also prevents damage to the structure of your home. And as we know, moisture can do some serious damage to the masonry as well.
This point may not be so obvious to most homeowners, but you need to trim back any overgrown vegetation or weeds from around windows and doors to maintain an attractive landscape outside your home. Check on mildew issues periodically to help prevent rot on wood siding and wooden window frames. Insect infestations are more prone in houses ravaged by moisture.
Keep the windows and walls clean so that there is some sunlight and air circulating the perimeter of the walls. Dead leaves and vines can also cause major damage to the exterior – it is a breeding ground for bugs and mould. Vines can also cause structural damage to the walls.
It is also worth a mention that strategically placed greenery can protect your walls from hail, wind, and rain. As long as the plants are well-maintained, trimmed, and placed in the correct spots, it won't cause any damage to your paint job.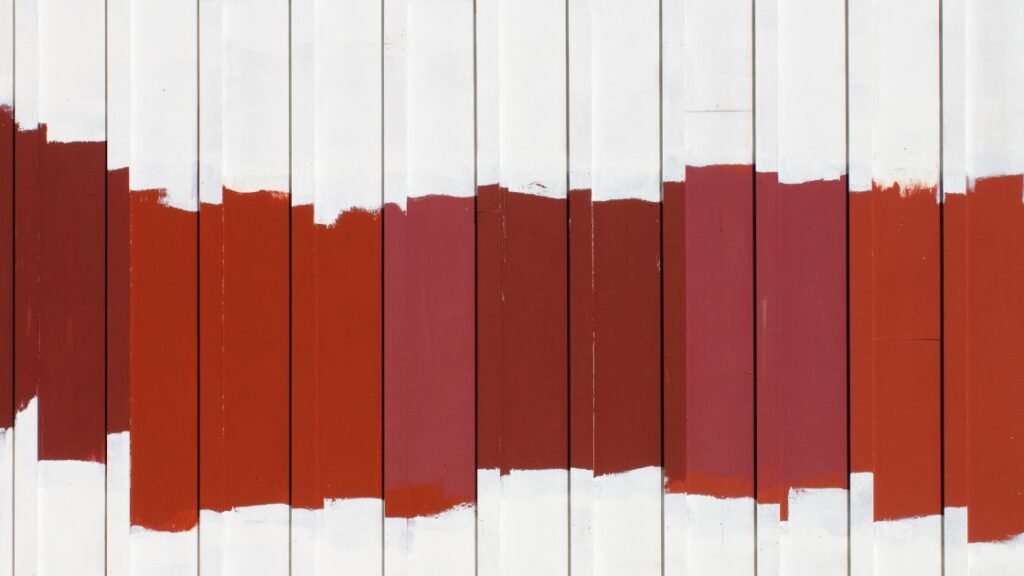 Check Gutters and Downspouts
Your home is more than just a place to live. It's an investment and one that you want to take good care of. 
We know by now that a clean exterior is an important part of maintaining the integrity and beauty of your home.
During the winter, when leaves are falling, you also need to take care of our gutters and downspouts so that they do not get clogged. Any accumulated dirt and debris will eventually clog the entire system, causing damage to the roof and walls.
You can easily clean gutters and downspouts with a house, or even a plunger, and use a broom or rake to scoop up the plant material. Also, repair any gutters as soon as you notice any damage! And while you are up there, why not take a look at the condition of the roof as well.
Caulking
With the proper maintenance, your home can last for many years. Caulking is an important part of any maintenance plan. This is what seals ductwork and gaps between siding, roofing materials like shingles, and fascia boards so water doesn't get inside your home through these openings in the first place.
It is great to keep mould and mildew off your walls and out of your house, but it should only ever be used as a temporary fix. This should not be your primary protection method.
Before applying the product, it is again important to clean the surface beforehand with a brush so that the caulking gun doesn't leave any residue. As part of your exterior inspection, you should check for loose or cracked caulking joints periodically and replace them as needed to ensure it's properly sealed.
Wood Sealing
Every home deserves protection from the sun and elements. Wood sealants are a great way to do just that. They help protect your walls from the weather, including sun damage and cracks due to freezing or thawing. For unpainted wood (no matter if it is sealed, varnished, or stained), you will have to waterproof it every year or two.
Use sandpaper or a metal brush to remove any blotches or bubbles before you paint. For the best results, always follow the manufacturer's instructions when in doubt. Or, to make things that much easier for you as a homeowner, simply reach out to Painting in Colour. We are ready to spring into action.
Maintenance Made Easy
We know all too well how important it is for homeowners to extend the life of their exterior walls, especially when you want your homes protected from the elements – and looking like new year after year! With our expert knowledge and years of experience, we can help ensure that the outside of your home looks brand new.
That's why we offer expert advice and tips on how to maintain your paint quality, whether you're adding new layers or repairing existing ones. You can also contact our team of experts for professional assistance if you're unsure of how to go about applying certain types of paint.
Painting in Colour is a paint company that prides ourselves in our top-notch service, and our staff will be happy to help, so don't hesitate!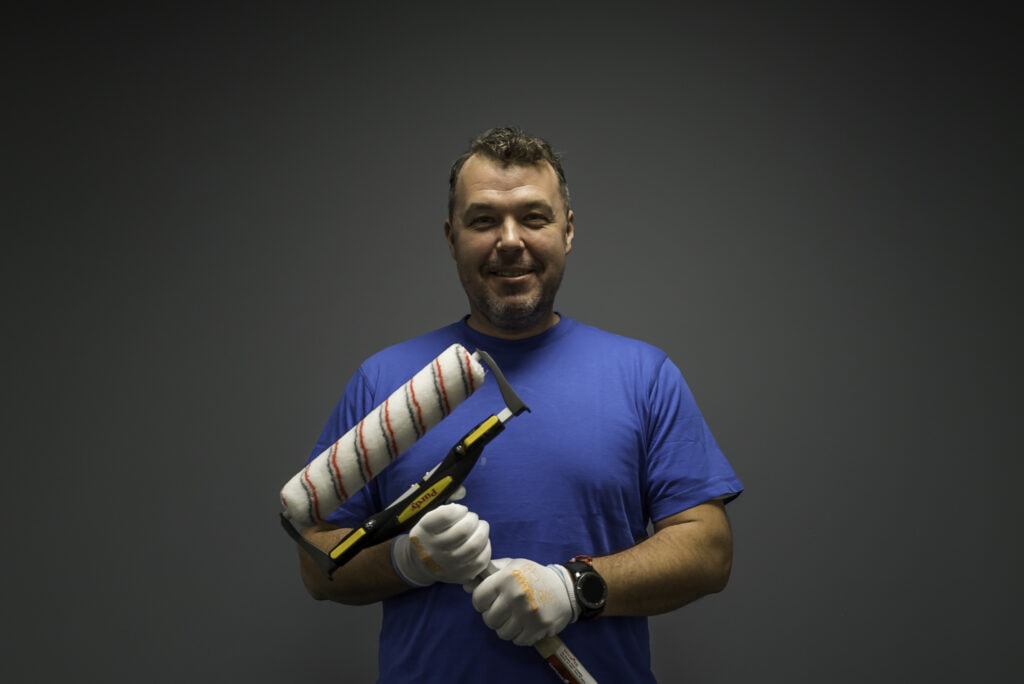 Robert Martinak is a Painting Technology Specialist with over 30 years of experience in the field. He is based in Dublin, Ireland and has extensive knowledge and expertise in the application and management of painting projects.