If you're considering updating your kitchen, painting your cabinets and units can be a cost-effective way to transform the look of your space. Not only can painting give your kitchen a fresh, updated appearance, but it can also save you the time and money that a complete kitchen renovation would require. Personally, I believe that painting kitchen cabinets can often be a better choice than purchasing a brand new kitchen, especially if your current cabinets are still functional and in good condition.
Take a look at some examples of kitchens that have been transformed with Farrow & Ball paint. This first kitchen was looking old and worn, but the owner decided to have the cabinets hand-painted with Farrow & Ball Dimity. With the addition of new handles, it looks like a completely new kitchen!
In this second example, the old kitchen cabinets had never been painted before. However, the homeowner decided to take the plunge and paint them with Farrow & Ball eggshell in the color Green Blue. The addition of new handles and the painting of the old dresser, shelf, and radio in the same color completed the transformation.
Lastly, this kitchen had never been painted before, but it was given new life with Farrow & Ball James White paint and new door knobs.
If you're considering painting your kitchen cabinets and units, Farrow & Ball paint can be a great choice. Not only does it come in a range of beautiful colors, but it's also a high-quality paint that will give you a durable and long-lasting finish. If you'd like to learn more about painting kitchen cabinets with Farrow & Ball paint, please don't hesitate to get in touch with us at Painting in Colour.
Don't forget to follow our Instagram page for more painting and decorating tips and inspiration!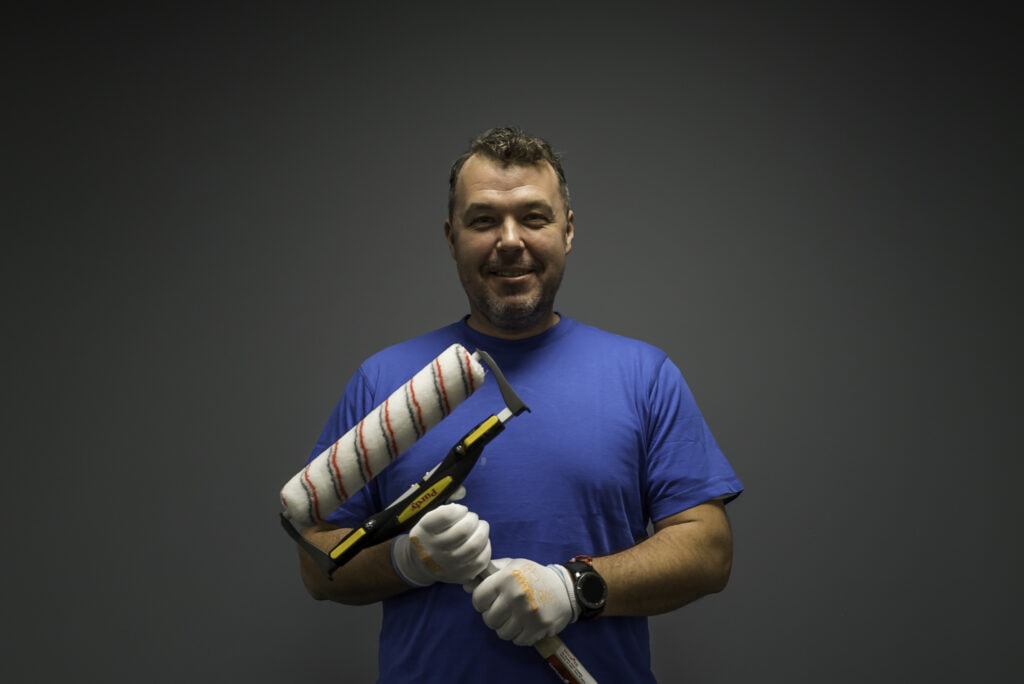 Robert Martinak is a Painting Technology Specialist with over 30 years of experience in the field. He is based in Dublin, Ireland and has extensive knowledge and expertise in the application and management of painting projects.