Painting cornice can be a daunting task, especially if it has intricate details. But there is a way to get a flawless finish without spending too much time on it – spray painting. Hand painting can take days and still not look perfect. Today we will show you how to paint cornice using a spray painter for the best results.
First, mask everything in the room that you do not want to be painted, including chandeliers and light switches. Cover the floor with corri-board and mask all the joints to ensure no overspray gets on anything that isn't being painted. Then, dust the cornice to ensure it's clean and free of any debris.
Next, spot prime the cornice with a Bin primer to neutralize any strong colors. This can be done by brush, although spraying would also work. Once the Bin Primer is dry, apply a coat of good quality matt emulsion as an undercoat.
For a flawless finish, use a paint sprayer, hvlp, to spray the entire cornice in the dining room. This can cut down the painting time to about 2 hours, compared to days with hand painting, and it gives a beautiful, flawless finish. The Dulux brilliant white in a matt finish is a great choice for a classic look.
By following these steps, you can easily paint cornice and achieve a great finish. If you want more painting and decorating tips, follow our Instagram page. And if you need professional painting services, contact PaintinginColour.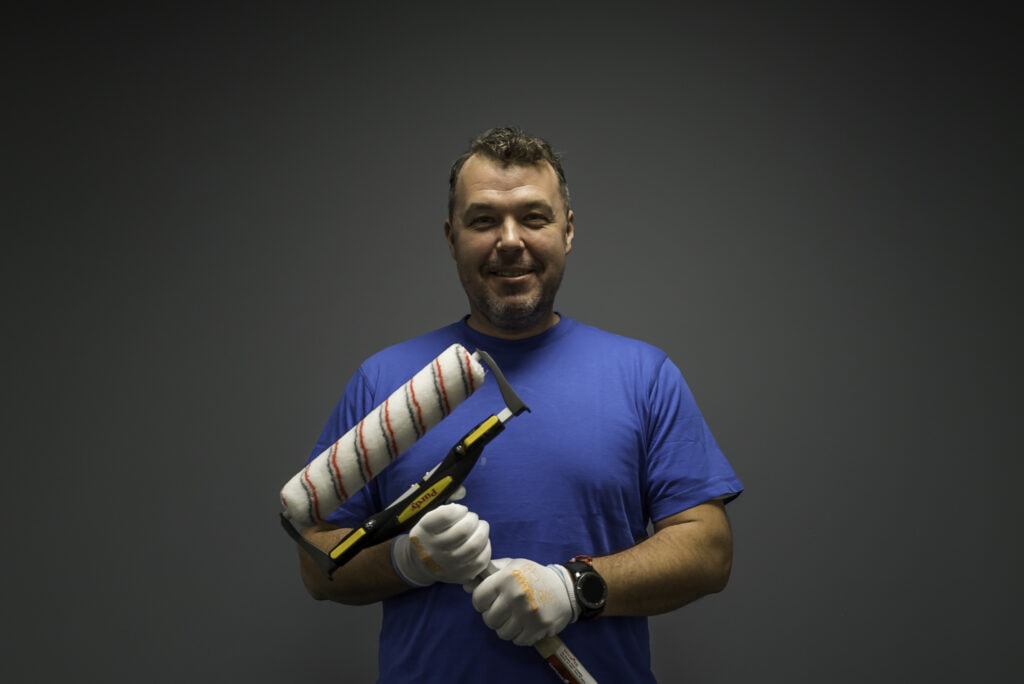 Robert Martinak is a Painting Technology Specialist with over 30 years of experience in the field. He is based in Dublin, Ireland and has extensive knowledge and expertise in the application and management of painting projects.