Introduction
When it comes to external wall insulation for your property in Dublin, it is crucial to rely on the expertise of professional and reputable service providers. High-quality external wall insulation services can make a significant difference in the performance, durability, and energy efficiency of your building. In this article, we highlight the importance of choosing quality external wall insulation services in Dublin and the benefits they bring to your property.
The Significance of Quality External Wall Insulation Services
Investing in quality external wall insulation services offers several advantages:
1. Expertise and Experience
Reputable external wall insulation service providers in Dublin possess the necessary expertise and experience to deliver exceptional results. They are knowledgeable about the latest insulation techniques, materials, and building regulations, ensuring that your project is executed to the highest standards.
2. Customized Solutions
Quality service providers understand that every property is unique. They conduct thorough assessments and provide tailored solutions based on your specific requirements. This ensures that your external wall insulation meets your property's needs, including thermal efficiency, weather protection, and aesthetic considerations.
3. High-Quality Materials
By choosing quality external wall insulation services, you gain access to premium materials that offer superior performance and durability. These materials are designed to withstand the Dublin climate, providing long-lasting insulation, moisture resistance, and protection against environmental factors.
4. Energy Efficiency
Professional external wall insulation services focus on enhancing the energy efficiency of your property. By using high-quality insulation materials and implementing proper installation techniques, they can significantly reduce heat loss, improve thermal comfort, and lower your energy consumption and costs.
5. Compliance with Regulations
Reputable service providers stay updated with local building regulations and guidelines. They ensure that your external wall insulation project adheres to all relevant standards, ensuring the safety, quality, and compliance of the installation.
6. Peace of Mind
Engaging quality external wall insulation services gives you peace of mind. You can trust that your project is in capable hands, and the insulation work will be completed efficiently, on time, and to your satisfaction. This allows you to enjoy the benefits of a well-insulated property without any worries.
FAQs
Q: How long does external wall insulation last?
A: The lifespan of external wall insulation depends on various factors, including the quality of materials, installation techniques, and maintenance. With proper care, it can last for several decades.
Q: Is external wall insulation suitable for all types of buildings?
A: External wall insulation can be applied to various types of buildings, including residential, commercial, and public structures. However, it is important to consult with professionals to determine the feasibility and suitability for your specific property.
Q: Will external wall insulation improve the resale value of my property?
A: Yes, external wall insulation can enhance the resale value of your property. It improves energy efficiency, reduces heating costs, and enhances the overall comfort and appeal of the building, making it more attractive to potential buyers.
Conclusion
When it comes to external wall insulation in Dublin, selecting quality services is essential for achieving optimal results. The expertise, customized solutions, high-quality materials, energy efficiency, compliance with regulations, and peace of mind offered by reputable service providers make them the ideal choice for your external wall insulation needs in Dublin. Invest in quality external wall insulation services and enjoy a well-insulated, energy-efficient, and comfortable property in Dublin.
Contact Us
Contact us today for top-quality external wall insulation services in Dublin!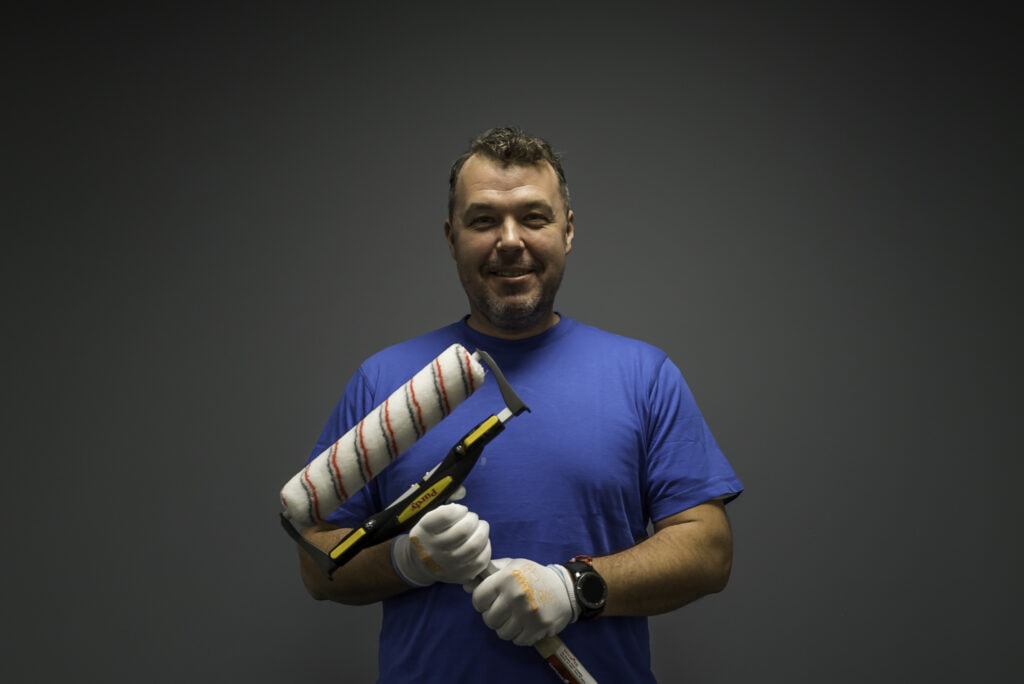 Robert Martinak is a Painting Technology Specialist with over 30 years of experience in the field. He is based in Dublin, Ireland and has extensive knowledge and expertise in the application and management of painting projects.