Choosing the right wallpaper for your home is a significant decision that can impact the overall ambiance and mood of your living space. With countless options available in the market, it can be challenging to determine which wallpaper will suit your style and preferences. To help you make an informed decision, we have prepared a comprehensive guide on choosing the right wallpaper for your home.
Consider Your Style
The first step in selecting the right wallpaper for your home is to determine your style. Do you prefer a traditional or modern look? Are you into bold patterns or understated textures? Identifying your style can help you narrow down your options and choose a wallpaper that matches your taste.
Think About the Room
Not all wallpapers are created equal, and different rooms require different wallpaper designs. For instance, in rooms with high humidity like bathrooms and kitchens, moisture-resistant wallpapers are ideal. In a bedroom or living room, you might want a wallpaper that adds warmth and coziness to the space.
Consider the Color and Pattern
The color and pattern of your wallpaper are essential in bringing out the desired mood and ambiance of the room. Consider the color scheme of your furniture, flooring, and accessories, and pick a wallpaper color that complements them. A subtle pattern can add texture and depth without overwhelming the space, while a bolder design can become a focal point in the room.
Consider the Material
Wallpapers come in different materials, each with its unique attributes. Some popular options include vinyl, grasscloth, and fabric. Vinyl wallpapers are durable and easy to clean, making them perfect for high-traffic areas. Grasscloth wallpapers add texture and warmth, while fabric wallpapers are luxurious and elegant.
Get Samples
Before making your final decision, it's essential to get wallpaper samples. This way, you can feel the texture, see the pattern up close, and get a sense of how it will look in your home's lighting. Many companies offer free samples, so take advantage of this opportunity to ensure you are making the right choice.
Frequently Asked Questions (FAQs)
Can I put wallpaper in a bathroom or kitchen?
Yes, you can use wallpaper in a bathroom or kitchen, but it's crucial to choose a moisture-resistant wallpaper that can withstand high humidity levels.
Can I apply wallpaper myself, or do I need to hire a professional?
While it's possible to apply wallpaper yourself, it's always recommended to hire a professional to ensure a seamless finish and avoid costly mistakes.
Can I wallpaper over existing wallpaper?
It's not recommended to wallpaper over existing wallpaper as it can cause issues like peeling or bubbling.
At Paintingincolour, we offer top-notch wallpaper services in Dublin. Our experienced team of painters and decorators in Dublin will help you choose the perfect wallpaper and ensure a seamless installation process. Contact us today for a consultation.
In conclusion, choosing the right wallpaper for your home requires careful consideration of your personal style, the room's function, color and pattern, material, and hiring a professional to install it. With these tips in mind, you'll be able to find the perfect wallpaper to transform your space and create the home of your dreams.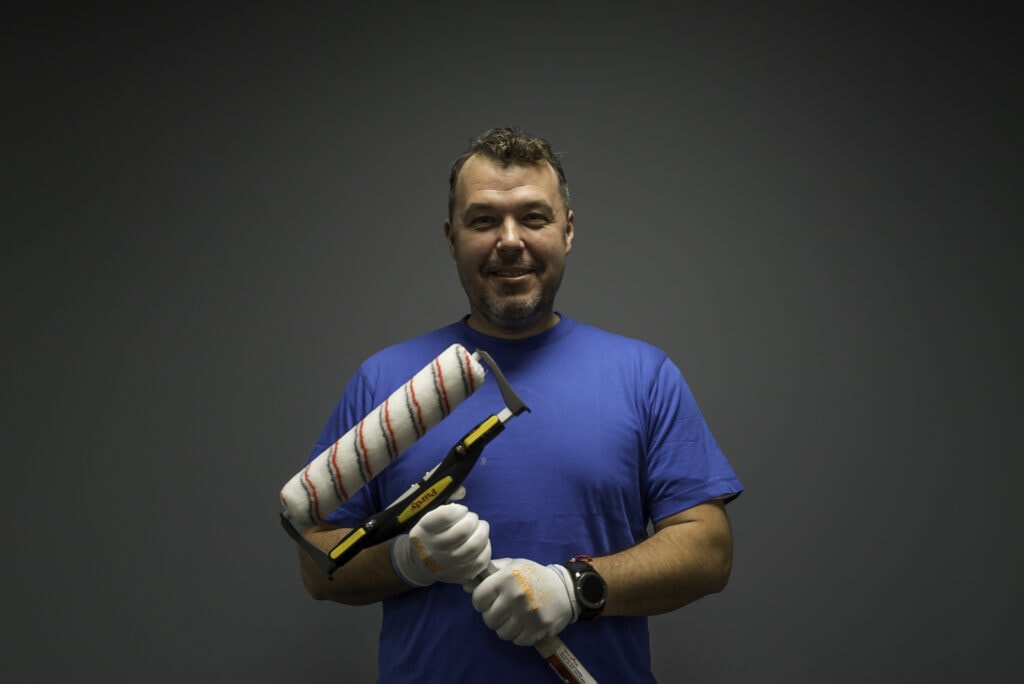 Robert Martynak is a Painting Technology Specialist with over 30 years of experience in the field. He is based in Dublin, Ireland and has extensive knowledge and expertise in the application and management of painting projects.