Spring is a time of the year that signifies rebirth – it is the period when we shake the muted energy of winter and start again fresh. The weather is starting to get warmer and the flowers are blooming. For homeowners, this means it's the ideal time to do some household maintenance, like painting the exterior of your home. Not only will you be adding a splash of colour to your home, but you'll also freshen up your home after a winter of neglect.
A fresh coat of paint increase curb appeal and exterior painting can also help protect against damage from harsh weather conditions.
If you're thinking of painting the outside of your house this spring, take advantage of the benefits listed below to make sure your home is in the best condition possible. Then book a professional painting job with painters who are booked up until later in the year!
The Benefits of Painting Your House in the Spring
Spring is the best time of year to personalize your home and add some colour. Whether you're looking for light colours or something a little bolder, there's a paint colour for you.
The Convenience
Painting your home in the spring is ideal, especially from April to May. Painting contractors experience less traffic during this period, and it is less busy than in the summer. You will also have more time to enjoy your beautiful new results. Come summer, your home will be ready to enjoy some time outdoors with family and friends.
Painting in Colour offers a wide range of paint options so you can choose one that best suits your style.
Better Prices
Irish winters are harsh, and painters are eager to get back into business after a slow, cold winter. An early appointment can thus mean lower prices as painting contractors are coming out of hibernation.
We offer competitive pricing, professional services, and quality results that will last long beyond the paint job. Our team takes pride in our work and we are committed to giving you the best experience possible.
Mild Temperatures
Painting your house during spring weather is a great way to avoid any harsh winter winds that can damage the exposed surfaces of your home. Thanks to the mild weather and lack of pollen, now is a great time to get your house painted! Plus, painting in springtime gives your home a fresh look that will last throughout the year.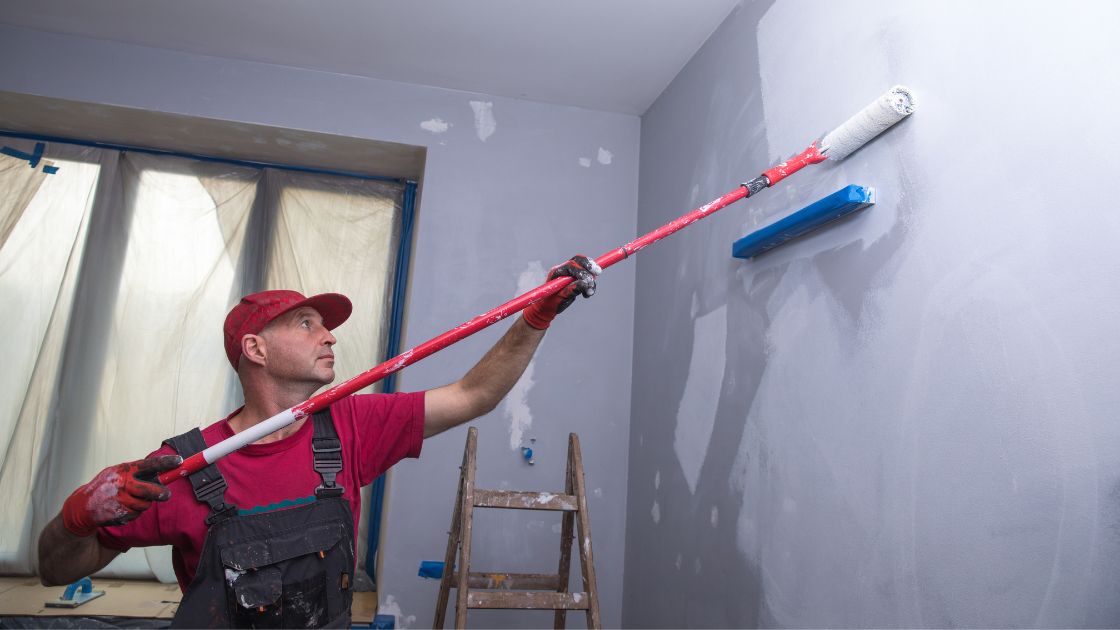 Spring makes it that much easier to work outside and the sunshine brings out all the colours in a painting project. You don't have to worry about rain or snow spoiling your painting – everything goes smoothly during spring!
Less Foliage to Fight
Trees and vegetation are only just waking up from their winter slumber. Flowers are not yet in full bloom, and there are fewer leaves and brushes for painting contractors to hack away before they can get to your exterior wall (and potentially ruin your prized garden in the process). Painters have easier access to your home, and there is a reduced risk of damage – both to the garden and the paint.
Why Spring in Best Painting To Paint Your House
Spring is the perfect time to breathe new life and colour into your home's exterior, and not just to beat winter neglect. The weather plays a major role when it comes to the success of a painting – for the paint to dry it requires very specific conditions.
With mild, sunny weather and little to no precipitation, you can be sure your paint will be dry in no time. Ideally, look at the weather report, and plan your painting project on sunnier days.
Refreshing Your Home And Spring Cleaning
Spring is a beautiful season that is bursting with colour and life. The weather becomes milder, the days become longer, and you feel ready to spring into action! But before you jump into the new season in full swing, why not refresh your home with a fresh coat of paint?
Painting your home in spring is a great way to refresh it and clean it up at the same time. It is the perfect time to dust away the winter cobwebs – or mould buildup during the damper months. And we can help you with just that! If you need mould treatment on your walls, Painting in Colour is your go-to contractor.
Exterior Damage From Harsh Weather
Whether it was the harsh winter weather or extreme heat, your home has been through a lot. Extreme weather can wreak havoc on your home's exterior. But no matter what the weather is doing outside, there are ways to keep your home looking new and pristine.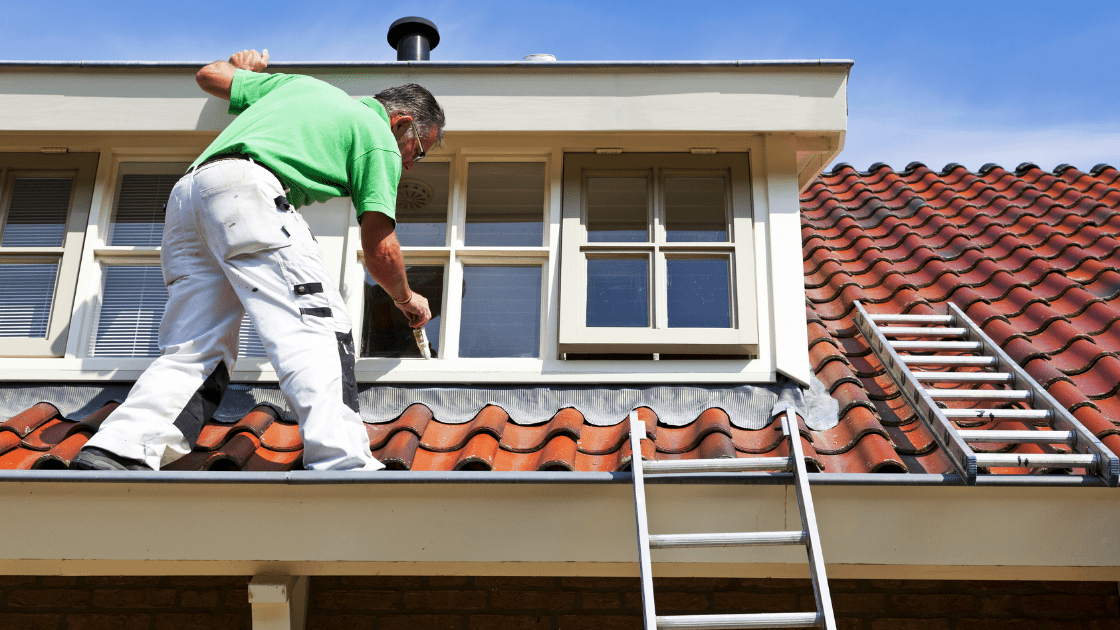 As we've mentioned, spring is the best time to renovate and spruce up your home's exterior because the weather is usually mild and there's no snow or ice on the ground. Whether you need to clean off stubborn dirt that's been hiding beneath the surface or repair dings and dents in the paintwork, we've got all kinds of painting solutions that'll help you get the job done right.
Get Your Home Ready For Summer
When it comes to outdoor entertaining, summer is the perfect season. With longer days and warmer temperatures, everyone's ready for fun and family time outdoors.
But before you get ready for some fun in the sun…spring is a great time to freshen up your outdoor space, whether it's a deck that's looking a little worn or an exterior wall that needs some attention.
If you want to give your space some extra personality, consider adding some paint to liven things up! With new materials and designs available, there are plenty of ways to spruce up your outdoor area. Let us help get your home ready for summer so that you can spend more time outside relaxing after a long day!
Get Professional Painters Before They Are Booked Up
With the pleasant weather comes the urge to renovate. When it comes to getting your home painted, there's no better time than now! The low demand for professional painters during winter means that the prices are affordable at the very turn of the season. However, don't wait too long – professional painters will be booked up sooner than you think!
Spring Time Spruce Up
Spring is the perfect time to paint your house. Not only is the weather gorgeous, but renovating your home exterior during this time also has numerous benefits. From refreshing your home to preventing (or repairing) exterior damage from harsh winter weather, spring renovation is a great decision! Make sure to get your house ready for summer by booking professional painters before they are booked up.
We specialize in quality paint that will provide long-lasting looks on any surface, no matter how harsh the weather conditions are. If you are at a loss at what colour you want to paint, our experts will help you choose the right colour for your home and give you tips and tricks on how to keep it looking its best for as long as possible. We also provide a no-obligation, free quote so you will be aware of any costs upfront.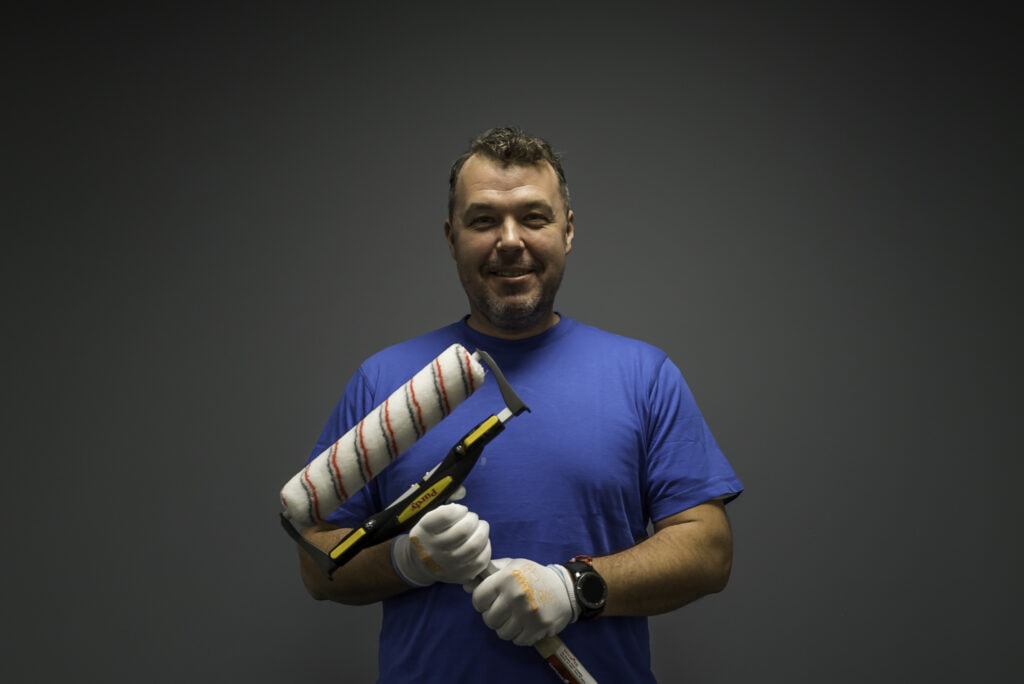 Robert Martinak is a Painting Technology Specialist with over 30 years of experience in the field. He is based in Dublin, Ireland and has extensive knowledge and expertise in the application and management of painting projects.