As the seasons change, it's natural to want to update the look and feel of your home. Decorating for the seasons is a great way to bring a fresh, new energy into your living space. In this article, we'll explore some seasonal decorating ideas that you can incorporate into your Dublin home.
Fall Decorating Ideas
As the leaves turn and the air becomes crisp, it's the perfect time to add some cozy fall touches to your home.
Warm Tones: Incorporate warm, autumnal colors like burnt orange, deep red, and golden yellow into your decor. You can do this through accent pillows, throw blankets, and even by swapping out your curtains.

Natural Elements: Bring the beauty of the outdoors inside with natural decor elements like branches, pumpkins, and fall foliage. These elements can be incorporated into your mantle or used to create a fall-themed centerpiece.

Textures: As the weather cools down, it's the perfect time to bring in cozy textures like chunky knit throws, plush rugs, and soft pillows.
Winter Decorating Ideas
As winter approaches, it's time to create a warm and welcoming space for family and friends to gather.
Cozy Lighting: Create a cozy atmosphere with warm, ambient lighting. You can do this by adding candles, string lights, and even investing in a dimmer switch for your overhead lighting.

Seasonal Scents: Fill your home with the scents of the season by burning candles or diffusing essential oils. Popular winter scents include cinnamon, pine, and peppermint.

Warm Textiles: Swap out your lightweight summer bedding for cozy flannel sheets and duvets. You can also incorporate warm textiles like faux fur throws and plush pillows.
Spring Decorating Ideas
As the weather starts to warm up, it's time to freshen up your home with some spring-inspired decor.
Bright Colors: Bring the vibrant colors of spring indoors with bold accent pieces like throw pillows, curtains, and artwork.

Florals: Incorporate fresh flowers and greenery into your decor to bring a touch of nature indoors. You can use fresh flowers in vases or incorporate floral prints into your decor.

Light Fabrics: Swap out heavy winter textiles for lightweight fabrics like linen and cotton. These materials will help create a breezy, relaxed vibe in your home.
Summer Decorating Ideas
Summer is the perfect time to create a bright and breezy atmosphere in your home.
Beachy Vibes: Bring the beach vibes home with nautical decor elements like anchors, driftwood, and seashells. You can also incorporate beachy colors like blue and white into your decor.

Indoor/Outdoor Living: Create a seamless transition between your indoor and outdoor living spaces by incorporating outdoor elements like wicker furniture and potted plants.

Bright Accents: Bring some brightness and energy into your home with bold accent pieces like colorful throw pillows, patterned curtains, and bright artwork.
Conclusion
Decorating your home for the seasons is a great way to add some variety and excitement to your living space. Whether you're adding cozy fall touches or bright summer accents, seasonal decor can help make your home feel fresh and new. With these seasonal decorating ideas for your Dublin home, you'll be able to create a warm, welcoming space that you and your family will love.
FAQs
Q: Do I need to completely overhaul my decor for each season?
A: Not at all! Seasonal decorating is all about adding small touches and accents to your existing decor to create a seasonal vibe.
Q: What are some other ways to incorporate seasonal decor into my home?
A: You can switch out your doormat, create a seasonal wreath for your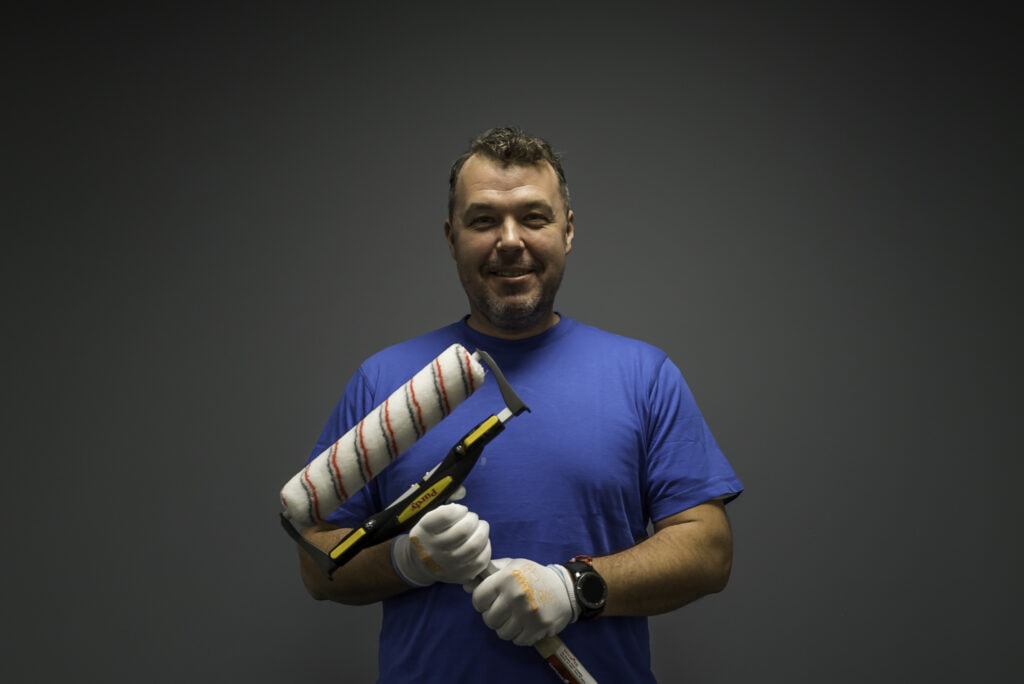 Robert Martinak is a Painting Technology Specialist with over 30 years of experience in the field. He is based in Dublin, Ireland and has extensive knowledge and expertise in the application and management of painting projects.