Are you tired of unsightly mould spots ruining your walls? Mould growth can be a real pain, and aesthetically it's a real eyesore. Let's discuss paint over mould.
But don't worry – there are ways to get rid of mildew without having to tear down the entire wall or spend hours on surface preparation.
In this post, we will look at your mould and stain problem, why it doesn't know when to leave like other guests, how to prevent it, and more. To remove mould and damp walls we use mould resistant paint for walls and ceilings.
Why is Mould Growing in Your Home?
Mildew is a common problem that affects homes around the world. It can originate from a number of sources, but the most common reasons are moisture, condensation, and air leakage.
Mould spores (tiny pieces of fungus that grow rapidly in moist environments) are attracted to damp areas. This includes areas where water leaks or accumulates (such as basements), humid rooms, and water damage building materials. Over time, the affected area can cause mould to spread and damage your home's structural health.
Mould destroy your walls or ceilings plaster, paint job, and decorator. You must take steps to kill mould before spreading surface mould all over areas like walls, kitchens, and ceilings.
Air leakage is another major contributor to mould growth and mould problems. When gaps between the wall and the floor create poor air circulation, it allows moisture and mould to accumulate. This can also happen if doors or windows don't close properly or if drafts enter your home through broken seals. Using proper sealer can stop mould reappearing.
In either case, inadequate ventilation allows for the growth of moulds and other bacteria, which can then release poisonous toxins into your home. A more aggressive variant, black mould, is especially hazardous to your health.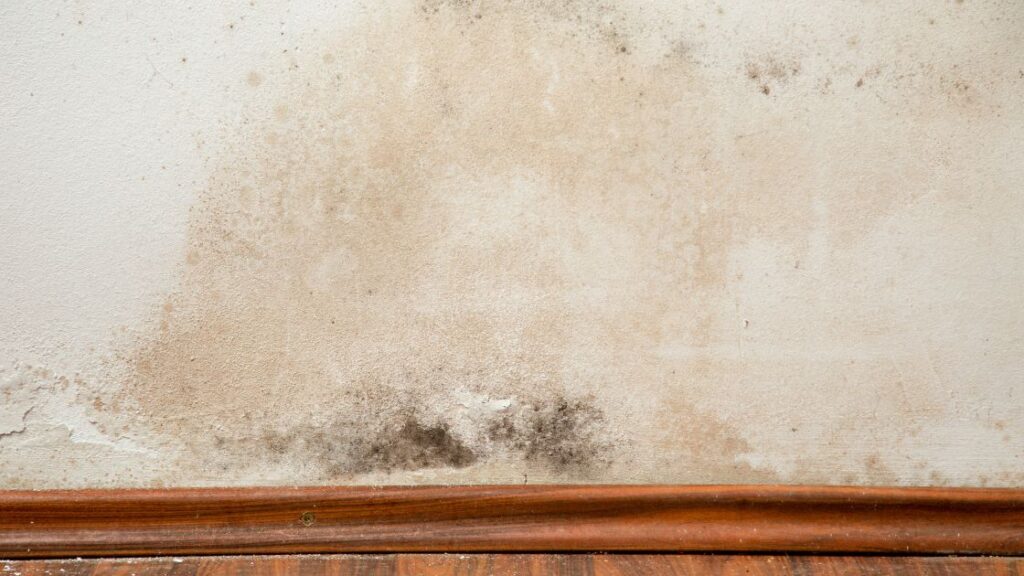 Why You Can't Simply Paint Over Mould
Painting might seem like your go-to option for getting rid of the problem, but it's not that simple. It's not even necessary. Mould can be removed easily using common household cleaning products like vinegar or bleach. Chlorine bleach is a good mould killer on the affected area but it doesn't prevent mould from setting in again. To prevent regrowth, you will need a universal mould killer, primer, and mould-resistant paint.
Unfortunately, you can't simply paint over the problem, or sweep it under the carpet, so to speak. Mould can be dangerous if it's not properly removed, and the interior paint will only stick to the mould if it's wet. This means that you'll need to take extra care while removing the mould and painting the area, to avoid any accidents.
Furthermore, even if you do remove the mould successfully, painting over it may not be ideal because anti-condensation paint doesn't adhere well to dry surfaces. You'll only likely end up with a painted surface where the paint has started peeling off or wearing away after a few months. In other words, painting over mould may lead to more problems than it solves!
When you do decide to have your walls painted again it's a good idea to request that your painter uses anti-mould paint. This will assist you with the amount of mould build-up in moist areas such as bathrooms.
Does Cleaning Walls Before Painting Kill off the Mould?
There is no definitive answer to this question, as it depends on the specific mould and the types of cleaning products that are used. However, general consensus suggests that merely cleaning the surface area before painting does not completely kill off the mould – it only removes visible traces of it. In fact, it may even encourage the growth of mouldy patches on the wall due to moisture and airborne bacteria entering the area.
Cleaning the walls before painting simply removes any existing dirt, dust, or grease from the surface. Existing mould spores will still be present in this environment and can grow and reproduce at an accelerated rate. In some cases, this may lead to a build-up of mould on the wall that's difficult or even impossible to remove.
Therefore, it's advisable to consult a professional if you're considering painting over mouldy patches on your wall. We can help you identify which type of paint is best suited for your situation and recommend appropriate cleaning methods for removing any residual spores.
Prevent Mould for Good
Prevention is better than the cure, and stopping mould from growing in your home doesn't take much. It's all about basic maintenance and cleaning. Using a professional to take care of some of these maintenance duties can be a good idea. Clean and dry walls help prevent satin from your flake.
There are a few things you can do to prevent mould from growing in your home:
Keep your windows closed when it's overcast – this will help keep out excess moisture.
Seal any cracks or openings in your walls and ceilings with caulk or silicone sealant.
Do not use plastic sheeting on the outside of your walls – this will trap moisture and create conditions for mould growth.
Keep a sufficient supply of fresh air circulating in your home – open all windows during the day and use a fan when necessary.
Clean areas where moisture has accumulated regularly – this includes the walls, ceilings, flooring, and any leaks.
By taking these easy simple steps you won't have to worry about any mould accumulation in your home. Not only will you save a lot of money, but you won't need to worry about any major issues which can arise from unwelcome spores.
Get a Professional
Don't just go and paint over mould! Rather employ a professional painting service to assist you with anti mould paint project.
Although there are many simple ways to prevent mould, the extra mile is sometimes needed to ensure your home is mildew free. If painting seems like an option for you, then go for professional painting services by choosing Painting in Colour – we offer top-notch services in Ireland that are sure to leave your home with a fresh new look!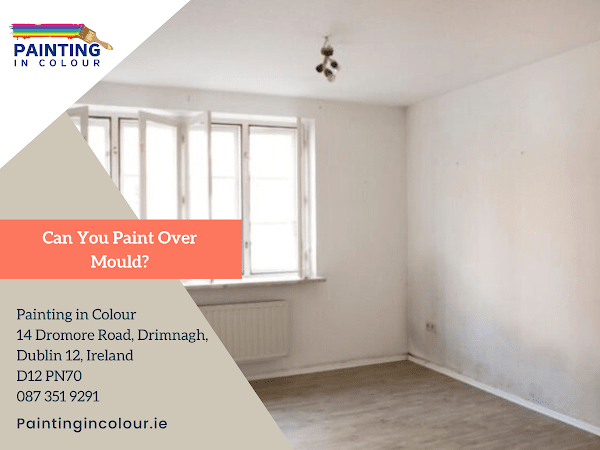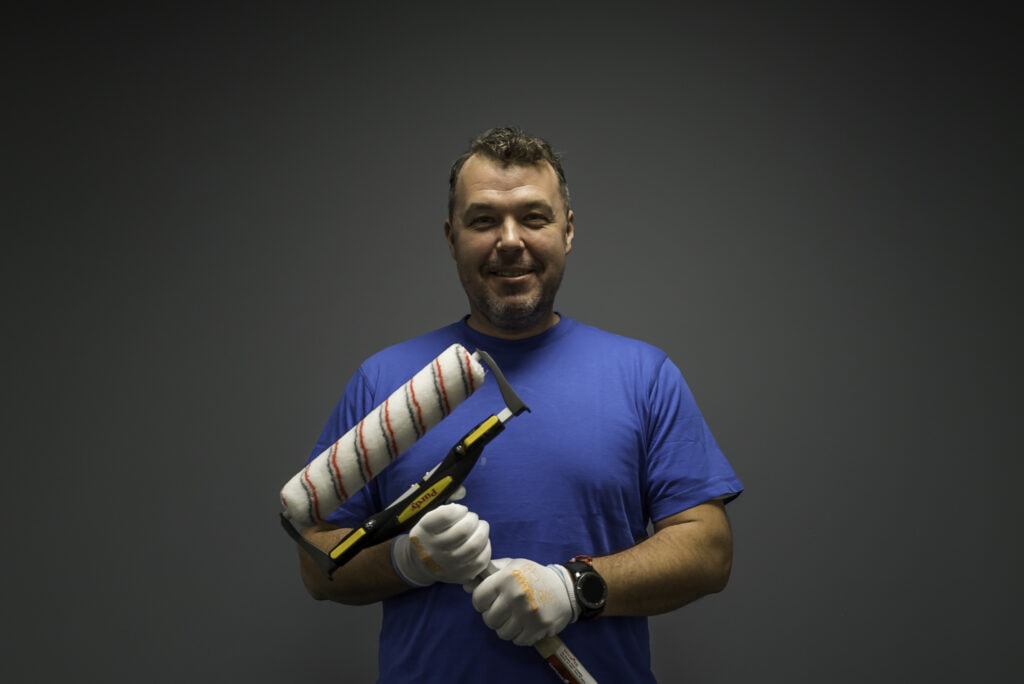 Robert Martinak is a Painting Technology Specialist with over 30 years of experience in the field. He is based in Dublin, Ireland and has extensive knowledge and expertise in the application and management of painting projects.