The interior design of a church plays a crucial role in creating a sacred and welcoming environment for worshippers. Interior painting for churches in Dublin is an essential aspect of maintaining and enhancing the appearance of your religious establishment. In this article, we will discuss the benefits of hiring a professional interior painting service in Dublin, key considerations for selecting the right colour scheme, and how PaintingInColour can elevate your church's aesthetic appeal.
Why Opt for Interior Painting for Churches in Dublin?
Inspire reverence: A fresh, attractive paint job can help create a serene and reverent atmosphere, promoting a sense of spirituality and reflection among worshippers.

Foster a sense of community: A well-maintained and visually appealing interior can contribute to a sense of pride and belonging among congregants and visitors.

Reflect your church's identity: The right colours and design can effectively convey your church's values and identity, creating a cohesive and professional appearance.
Selecting the Ideal Colour Scheme
Promote a sense of tranquillity: Choose colours that evoke feelings of calm, serenity, and reflection. Soft, neutral colours like light blue, beige, and cream are popular choices for churches.

Consider the architectural style: Select colours that complement the architectural style and period of your church, ensuring a harmonious and visually appealing appearance.

Align with your church's theme: Ensure your chosen colours complement the overall theme and décor of your church, creating a consistent and professional look.
Pros and Cons of Interior Painting for Churches
Pros:
Enhances visual appeal: A professionally executed paint job can significantly improve your church's overall appearance.

Cost-effective: Compared to other renovation projects, interior painting is a relatively affordable way to update your facility's look.

Easy to update: Changing the colour scheme of your church is simple, allowing you to adapt to new trends and preferences.
Cons:
Temporary disruption: Painting your church's interior may require closing certain areas, potentially affecting worship services and events.

Maintenance: Regular touch-ups and maintenance may be necessary to keep your church's interior looking fresh and clean.
FAQs
Q: How often should I repaint my church's interior?
A: The frequency depends on factors such as foot traffic, wear and tear, and your desired look. Generally, it's recommended to repaint every 3-5 years.
Q: How long does it take to complete an interior painting project for a church?
A: The duration of the project depends on the size of the church and the complexity of the design. A professional painting service can provide a more accurate time estimate based on your specific requirements.
Q: Can the church remain open during the painting process?
A: It depends on the scale of the project and the painting company's work schedule. Some churches may need to temporarily close specific areas, while others can continue worship services and events with minimal disruption.
Conclusion:
Investing in professional interior painting for churches in Dublin can greatly enhance the overall environment for your congregation and visitors. By choosing the perfect colour scheme and hiring a reliable interior painting service, you can create a serene and reverent atmosphere that fosters a sense of community and spirituality.
Ready to transform your church's interior and provide a welcoming, sacred space for your congregation? Trust PaintingInColour to bring your vision to life. Contact us today for a free consultation and let our expert team elevate your religious establishment's aesthetic appeal.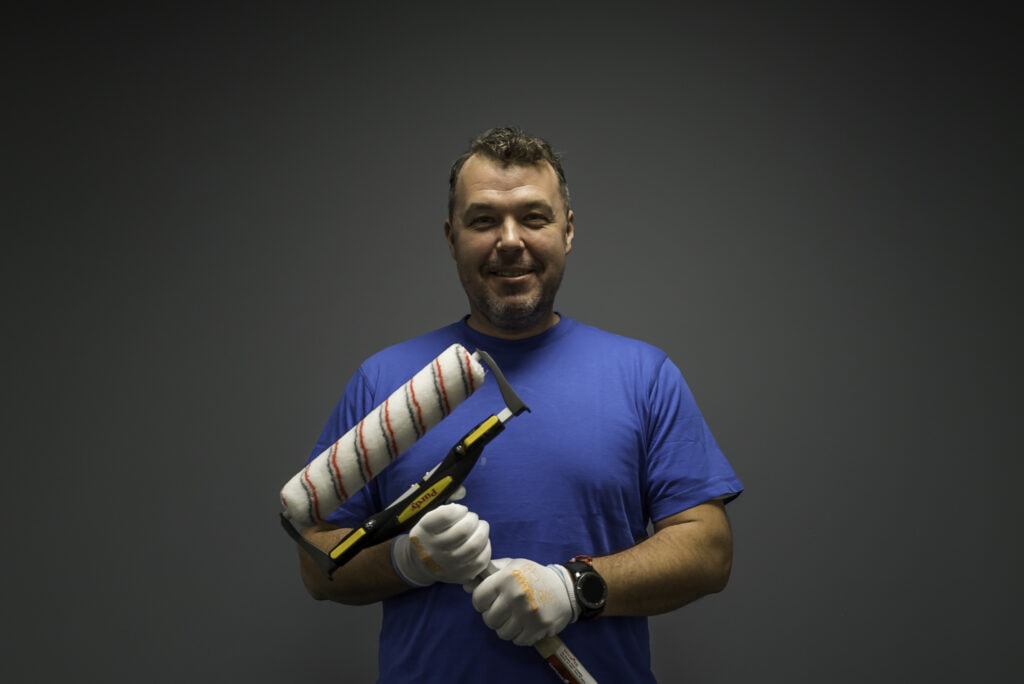 Robert Martinak is a Painting Technology Specialist with over 30 years of experience in the field. He is based in Dublin, Ireland and has extensive knowledge and expertise in the application and management of painting projects.