Enhance Your Home with Professional Wallpapering Services
Wallpaper can instantly transform the look and feel of your home, adding character, style, and personality to any room. At paintingincolour, we offer expert house wallpaper installation services in Dublin to help you elevate the aesthetics of your home. Our skilled team of wallpaper installers can flawlessly install wallpaper of various designs, patterns, and textures to create a stunning visual impact in your home.
Efficient and Reliable Wallpaper Removal Services
If you're looking to update your home by removing old wallpaper, our team at paintingincolour also provides reliable wallpaper removal services in Dublin. Our experienced wallpaper removal experts use specialized tools and techniques to efficiently remove wallpaper without damaging your walls or leaving any residue behind. We ensure a smooth and clean surface for your next wallpaper installation or painting project.
Why Choose paintingincolour for Your Wallpapering Needs
Expertise and experience: Our team of skilled wallpaper installers and removal experts are experienced in handling various types of wallpapers and walls, ensuring a professional and flawless finish.
Quality materials: At paintingincolour, we use high-quality wallpaper adhesives, primers, and tools to ensure a durable and long-lasting installation or removal process. We also provide guidance on selecting the right wallpaper materials based on your needs and preferences.
Efficiency and reliability: We understand the importance of timely completion and minimal disruption to your daily routine. Our team works efficiently to complete the wallpaper installation or removal process within the agreed-upon timeline, ensuring your satisfaction.
Frequently Asked Questions about Our Wallpapering Services
Q: Can you install wallpaper on any type of wall surface?
A: Yes, our team at paintingincolour is experienced in installing wallpaper on various wall surfaces, including plaster, drywall, and more. We ensure proper surface preparation to achieve a smooth and flawless installation.
Q: How long does it take to remove wallpaper from a room?
A: The duration of wallpaper removal depends on various factors such as the type of wallpaper, wall condition, and room size. Our team can provide an estimate after assessing your specific requirements during the consultation.
Conclusion:
Transform your home with professional house wallpaper installation and removal services in Dublin by paintingincolour. With our expertise, quality materials, and efficient services, we can help you achieve a beautiful and stylish interior that reflects your personal taste. Contact us today for a consultation and let us elevate the aesthetics of your home with our expert wallpapering services.
Elevate Your Home with paintingincolour's Expert Wallpapering Services! Contact Us Today for a Free Consultation!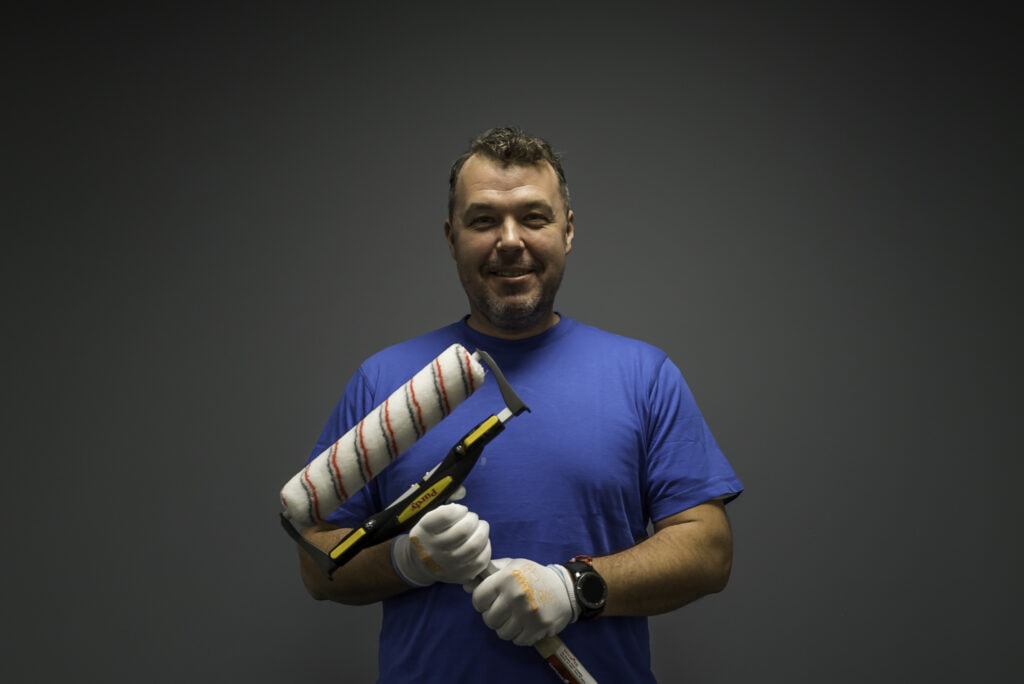 Robert Martinak is a Painting Technology Specialist with over 30 years of experience in the field. He is based in Dublin, Ireland and has extensive knowledge and expertise in the application and management of painting projects.