Commercial Painting Contractors for Gyms in Dublin: Enhancing the Look and Feel of Your Fitness Center
When it comes to creating an inviting and motivating atmosphere in a gym, the choice of colors and quality of the paint job play a vital role. Whether you're looking to give your gym a fresh coat of paint or renovate the space, working with commercial painting contractors in Dublin can ensure that your project is completed with the utmost professionalism and attention to detail.
Here's what you need to know about commercial painting contractors for gyms in Dublin:
Proper Preparation and Planning
Commercial painting contractors for gyms in Dublin are well-versed in preparing and planning painting projects. They know that proper preparation is essential to ensuring that the paint job lasts and looks great. They will take the time to evaluate the space, identify any issues that need to be addressed, and develop a plan of action that is tailored to your gym's needs. This includes selecting the appropriate paint, colors, and finishes that will withstand the wear and tear of a high-traffic environment.
Expertise in Paint Selection
Commercial painting contractors have experience working with a variety of paints and finishes, and can help you select the best products for your gym. They can provide guidance on selecting low-VOC (volatile organic compound) and eco-friendly options, which are better for the environment and for the health of your gym-goers. They can also recommend paints that are easy to clean and maintain, such as those with a satin or semi-gloss finish.
Efficient and Timely Completion
Commercial painting contractors understand that time is of the essence when it comes to painting a gym. They will work with you to schedule the project at a time that is convenient for your business, such as outside of peak hours or during a gym closure. They will also work quickly and efficiently to minimize downtime and ensure that the project is completed on time.
FAQs:
Q: How much does it cost to hire commercial painting contractors for a gym in Dublin?
A: The cost of hiring commercial painting contractors for a gym in Dublin will vary depending on the size of the gym, the extent of the project, and the type of paint and finishes you choose. It's best to request a quote from a reputable painting contractor to get an accurate estimate.
Q: Can I paint my gym myself?
A: While it's possible to paint your gym yourself, working with a professional painting contractor can ensure that the job is done correctly and with minimal disruption to your business. Professional contractors have the necessary tools, equipment, and expertise to complete the job quickly and efficiently.
Q: How long does it take to paint a gym?
A: The time it takes to paint a gym will depend on the size of the space, the extent of the project, and the schedule agreed upon with the painting contractor. Generally, painting a gym can take anywhere from a few days to a week or more.
Conclusion:
Commercial painting contractors for gyms in Dublin can help you create a space that is not only visually appealing but also conducive to a healthy and active lifestyle. By working with professionals who have experience in painting high-traffic environments, you can ensure that your gym looks great and is easy to maintain for years to come.
For reliable and professional commercial painting services for your gym in Dublin, contact PaintinginColour today. Our experienced team of painters will work with you to develop a plan that meets your unique needs and budget. Contact us today to get started.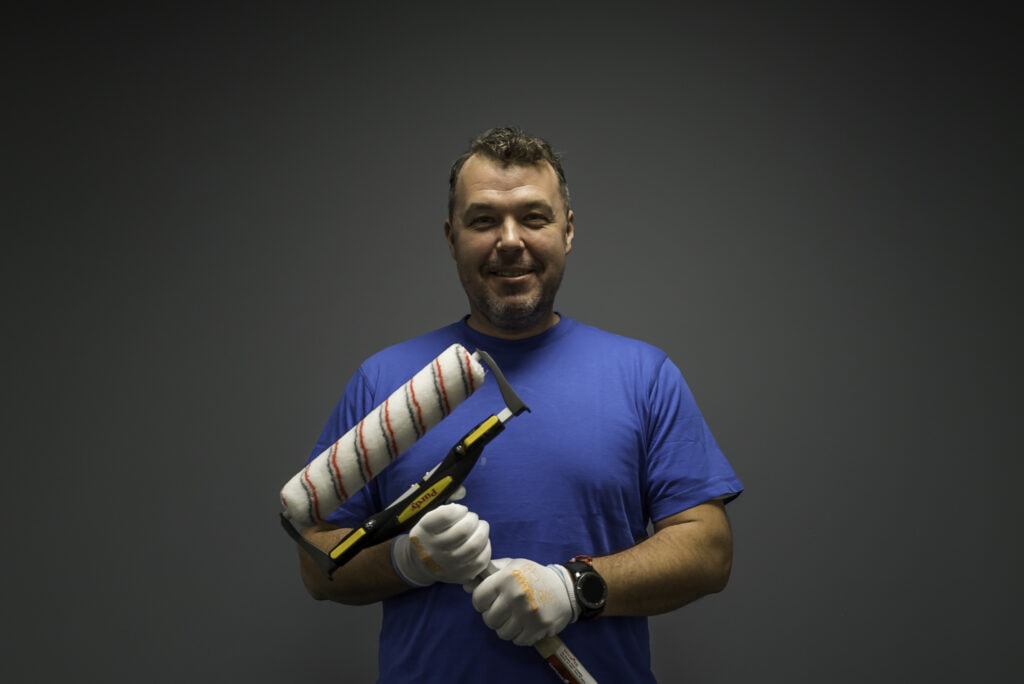 Robert Martinak is a Painting Technology Specialist with over 30 years of experience in the field. He is based in Dublin, Ireland and has extensive knowledge and expertise in the application and management of painting projects.