Are you looking to decorate your home and do not want to venture to do the painting job on your own or are you afraid of hiring a deficient service? These are the most common fears that most people have when it comes to painting their home or business. If you do not know how to choose a reliable painting company in Dublin, below we bring you all the information you need so that you learn to differentiate and hire a quality service.
Tips for choosing a reliable paint company
Choosing a company that offers professional painting services brings with it many doubts and fear. Those of us who are experts in painting and know each of the elements and details that this beautiful work represents are aware that some painters and companies offer painting services of all kinds.
Many people have stated that they are not satisfied at least once with a contracted painting service, and this is nothing new. Being a painter is not just about taking a brush and spreading paint everywhere without any criteria.
Being a recognized painting company and offering a high-quality service, contemplates many important aspects that you should consider when selecting:
Know who to hire
Do you have any idea who represents the company you are about to hire? Do you have any references from a neighbor or known person who has previously hired the services of said company? It's always advisable to be guided by a company that has already carried out previous work and that you can know a reliable testimony of them.
Hiring blindly and without any reference to a company that offers painting services is a huge risk. Imagine that you entrust a large, high-budget project and that the company does not meet your expectations. In that case, who will be responsible for the expenses and damages that may be generated? Ask yourself all these questions when selecting the company.
Price
When it comes to budgeting, there are many things to consider. A high price does not mean that the work is of quality, a very cheap price and below most other companies can generate distrust. In terms of prices, you have to be very astute, you must accept a fair price according to the quality of the materials and tools used and the previous experience that the company has in other jobs.
Painting
The quality of the paint and other materials to be used plays a fundamental role to consider. A good painter knows about the materials that he uses daily. The selection of good paint can be seen with the naked eye, in addition, it will ensure that the painted walls and surfaces remain in optimal condition for a long time.
Time
The delivery time of the project offered by the company that provides the service is another important factor, a prominent company that offers painting services has the number of workers necessary to cover any requirement that the client wants in terms of time.
Safety and protection during painting work
A work team that uses the appropriate safety equipment leaves much to talk about. This speaks to the quality of professionals that they are. In addition, it guarantees proper work and minimal probability of accidents.
Cleaning during paint application
Imagine a group of painters spreading paint everywhere, there is nothing more disgusting than a dirty job and poor presentation. A team of people who work carefully and clean up what gets dirty is a huge asset.
High-quality decoration and painting
Hiring a professional painting service will give you the security and confidence that you are looking for and need so much. Make painting and decorating tasks easy and stress-free. Our services are guaranteed and we faithfully comply with the demands of each of our clients.
We take the time to sit down with our clients, answer their concerns, and provide solutions that fit their budgets and needs. We do our budgets without any kind of commitment, we intend to offer you options that you can evaluate and that is to your liking so that you can finally enjoy the service you deserve.
Our team attend requests by phone, by email, by appointment, or whatever you like. We are willing to attend your home, or business to carry out the corresponding information survey and offer you a rate as adjusted as possible to the reality of the area.
We are open to listening to your suggestions, demands, and tastes, as well as we are obliged to suggest what is the most suitable for your project so that you are not only satisfied but also so that you can enjoy a job that lasts over time.
Our company have a robust team of painters and specialists, if you want your project to be completed in a short time, we can enable several work teams to carry out the work simultaneously and thus meet the delivery date you want.
Each job is carried out with all the delicacy and professionalism it deserves, we take care of every detail and always maintain a clean and orderly work environment. We take care of leaving your home, office, or business completely clean once the painting and remodelling work is completed.
Services we offer:
We have a professional team expert in any type of painting, some of our services are:
Paint for outdoor areas.
Decoration and painting for indoor spaces.
Any commercial paint requirement.
Kitchen cabinets, closets, and any furniture in your home or office.
 
Doors of any material and for any type of installation.
Details, walls, and any area that needs painting on decks and patios.
Decoration of walls and interiors with wallpaper.
Plaster for interiors of the home, office, or business.
Divisions of environments in Drywall.
Paint, decorate, and remodel with us
You already know how to choose a reliable painting company in Dublin, it's important to entrust your painting, decoration, and remodelling project to a responsible company that is capable of responding to any eventuality and delivering quality work just as you expect it. Trust us and just wait for the final result so that you become one more satisfied customer.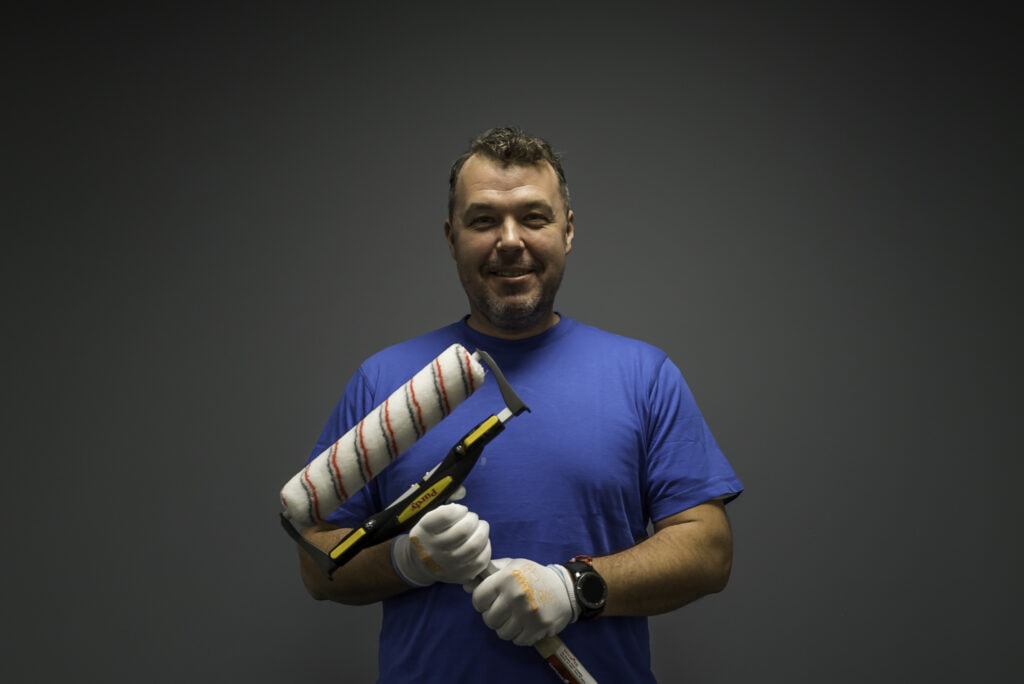 Robert Martinak is a Painting Technology Specialist with over 30 years of experience in the field. He is based in Dublin, Ireland and has extensive knowledge and expertise in the application and management of painting projects.