Thinking about the best primers for painting? If you are about to start a new painting project, you should keep in mind that the primer you initially decided to use will have an impact on all aspects of your project, including the appearance and durability of the final finish.
For this reason, it's important to select the best primers for your project, considering finish quality, performance, and overall job results.
Read on to learn more about the benefits of a primer for your paint jobs. There are many justifications and advantages for applying a primer to a surface.
What are the best primers for painting?
Painting projects can be a daunting task, but with the help of a primer, the process can be made much easier. Primers are used before painting projects to help paint adhere better and last longer. Many primers also have antistatic properties, so you can touch the painted surface without the risk of feeling unpleasant static.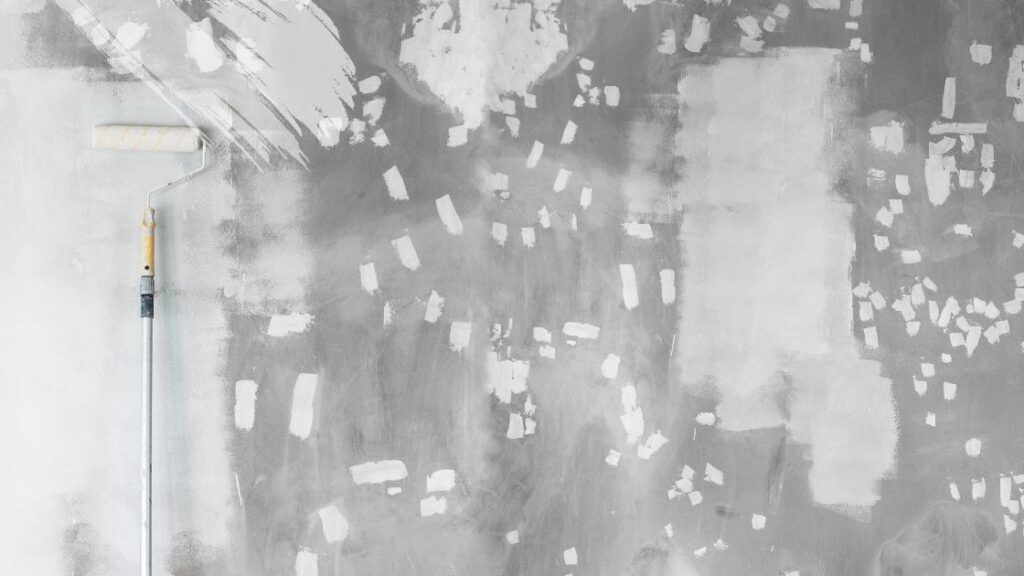 Always test a small area first to ensure the primer is compatible with paints and surfaces. Once you've found a primer that works well for your project, it's time to start painting. There are a variety of primers available, so it's important to find one that's compatible with your specific paint type. Take your time experimenting with new primers and see what brings out the best in your paintings.
Why should use a primer?
Painting projects can be a lot of work, but primers can accelerate the job. Primers help prevent paint finishes in general from fading or cracking over time. Also, the primer allows the paint to adhere better to the surface it's applied to. This makes for a smoother, more consistent finish when painting, ideal for projects that require precision and accuracy. So, pick a primer and start painting like a professional.
Makes painting easier and faster
Painting can be a frustrating experience if not done correctly. Primers make the job much easier and faster by improving the paint's union with the surface. It also reduces the amount of paint needed for a specific job, making it cost-effective in the long run. So, for any painting project in your home or business, priming is an essential step that you shouldn't miss.
Protect the substrate
Protecting the substrate is an important aspect in ensuring a successful painting project as protecting it will prevent peeling, cracking, staining, and overall surface warping. In addition, to protect, the primer helps to produce a uniform surface so that subsequent layers of paint or pigment stick easily.
Colors will stay vivid for longer
One of the benefits of using a print is that it helps the paint not only adhere better but also last longer and look good throughout its life. This means you won't have to repaint as often, saving you time and money in the long run.
Primer is not only good for residential and commercial painting projects, if you want to paint your wooden furniture, you should also consider priming as it protects it from warping or peeling. Also, the primer can be helpful when painting on other surfaces such as cabinets or walls as it ensures perfect coverage with no smears or streaks later on.
What is the best primer you can use before painting?
Getting a paint job done requires some pre-work to select the right materials, but it's worth spending the time to select the right primer. Once you've found the perfect primer for your needs, you'll be able to paint your project with ease and hassle-free.
There are a variety of primers available on the market, so it's important to select the one that works best for your project. Before you start using the primer, be sure to read the instructions carefully and try it out first before applying it to your entire project.
The best primers for new plaster
Primers are an essential product for new plaster applications. They help seal the surface and prevent water vapor from seeping in, which is an important step in keeping walls dry and structurally sound. There are many primers on the market, but it can be difficult to decide which one is best for your specific needs.
For this type of project, it's recommended to use a primer made of Dulux, Fleetwood, or Crown vinyl matt watered down 40%. Before starting with the painting process, always try different primers first until you find the perfect solution for your new plaster project.
The best primers for new wood or MDF
Primers can help prevent the wood from warping, drying out, or cracking. Choosing the right primer for your new wood or MDF project is critical as it must be compatible with the material and must not damage it in any way. There are many primers on the market, some are water-based while others require oil or solvent to work properly. But for new wood or MDF projects, it's recommended to use water-based primers, Zinsser 1-2-3 primer, or Fleetwood Advanced primer/undercoat.
Before using a primer, always read the instructions and make sure you follow all the necessary preparation steps. It's important to find one that suits your project's needs and won't cause any damage to your new wood or MDF surface.
The best primers for PVC and galvanized steel
Primers are essential when painting metal surfaces as they protect the surface from rust and corrosion. Primers are also helpful in increasing the stick between the paint and the metal, resulting in a more durable job. Water-based primers generally work best on porous surfaces like wood and plaster, while oil-based primers are best suited for non-porous materials like PVC and galvanized steel.
Some of the more common choices for these materials include water-based or oil-based primer, Zinsser 1-2-3 primer, or Fleetwood Pure Grip primer. Be sure to select the right primer for your project by reading the label and checking the base they are made from. Once you've selected a primer, wait at least 60 minutes before you start painting so it has time to set properly.
The best Primers for Water/Smoke Damage
Water or smoke damage can make your walls, ceilings, and even furniture and cabinets look dirty and rusty. Fortunately, there are primers available that help improves the situation a bit. For these types of problems, primers are essential because they cover the surface and make it more durable against this type of damage.
Some primers work well against water or smoke damage, while others only work well against one type of damage or another. However, the Blockade (made of shellac-based), Zinsser Coverstain (made of oil-based), and Fleetwood Bloxx-it (made of oil-based) primers are the most recommended to use for water and smoke damage projects. It's important to try different primers to find the best option for removing and correcting water and smoke damage; in this way, you will fix the problem instead of worsening the surface using an inappropriate primer.
The best primer for painting over wallpaper
There are many primers on the market designed for painting over wallpaper. However, it's important to choose one that is made specifically for this task and works best with your specific type of paint. Fleetwood Pure Grip Primer or Zinsser 1-2-3 Primer are two good options worth considering.
Once you've chosen a primer, test it on a few areas of the replacement wallpaper to make sure it works as intended and provides the desired results. Once you are satisfied with its performance, apply liberally to the area of ​​the wall you wish to cover and wait 30 minutes before painting. Be sure to remove any excess primer with a damp cloth or sponge after each coat of paint is applied.
The best primer for painting over old oil-based paint
Primers are an essential part of any painting project as they help prevent future problems and make the process go more smoothly. In the case of old oil-based paints, special consideration should be given to the duration of the paint applied to the surface; that is, it's necessary to work the surface more carefully and with appropriate materials so that the results are optimal.
When it comes to choosing the primer for specific needs, consulting with a professional is always advised. However, for painting over old oil-based paint, Zinsser 1-2-3 primer and Fleetwood Pure Grip primer are the most recommended use.
Be sure to read the instructions carefully before using the primer; some require a certain temperature to activate and some other additional recommendations should not be overlooked. Additionally, choose a primer suitable for the type of paint you plan to use on top of the primer. Always test primers on an inconspicuous area first; this will allow you to see any adverse effects caused by overuse or misuse of primers.
Best round primer
It's already clear that primers are essential for any painting project regardless of the surface to be painted. We have read that there are many primers on the market but the Zinsser Coverstain and Fleetwood Bloxx-it, both made oil-based are the best options for all-around primers. However, the best option is to try several primers before finding the most suitable for your surface, remember that each project is different and there are different needs to meet.
Choose the best primers for your painting project
There are many benefits to priming any painting project. Primers protect newly created surfaces, preventing paint from soaking into them and needing additional coats. Additionally, primer minimizes bleed-through from knots and other natural flaws and colors in the clean surface while helping to conceal faults or seams on new drywall or wallpaper. In that sense, selecting the best primers is the first step you should consider when you decide to repair a surface or paint a new one.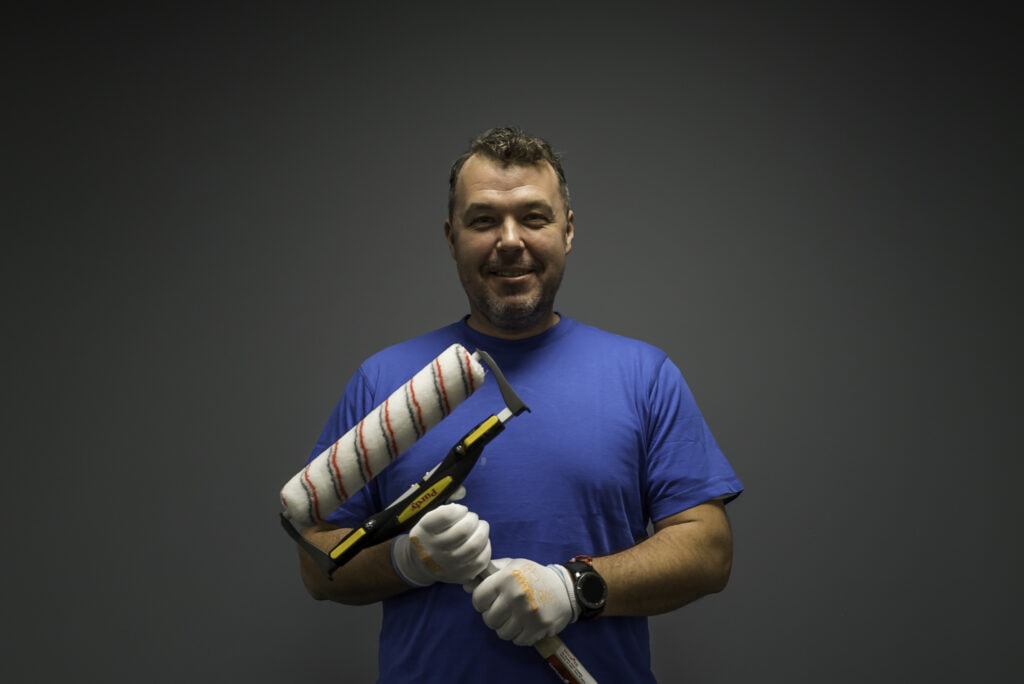 Robert Martinak is a Painting Technology Specialist with over 30 years of experience in the field. He is based in Dublin, Ireland and has extensive knowledge and expertise in the application and management of painting projects.