Selling your home sweet home? Then it's time to give the walls a final coat of interior paint. See it as a farewell, and a way to increase your asking price when selling. However, it is not as simple as choosing the first can of gray and beige you come across. Add value to your home, and carefully consider the best interior paint colors that will help sell your biggest investment.
In this blog, we will look at the best paint colors for selling a house – from bright white and muted neutral paint, to accent colors, we will show you how to set the stage that will impress any buyer!
Be Careful With White
Now, we've just mentioned white hues. You want a clean and neat look to attract potential buyers to close the deal. Color like soft white can be a great way to clean up your home and make it look brighter and more modern. However, be sure to take some precautions when painting your home white so you don't end up with unsightly blemishes or discolourations.
For example, if you're painting a wall or ceiling, use a primer first to help the paint adhere better and to protect the underlying surface. Also, if you are painting the interior in light colors it is important to use washable paint. Gloss or semi-gloss makes for durable, hardy walls (but it does not work in every room).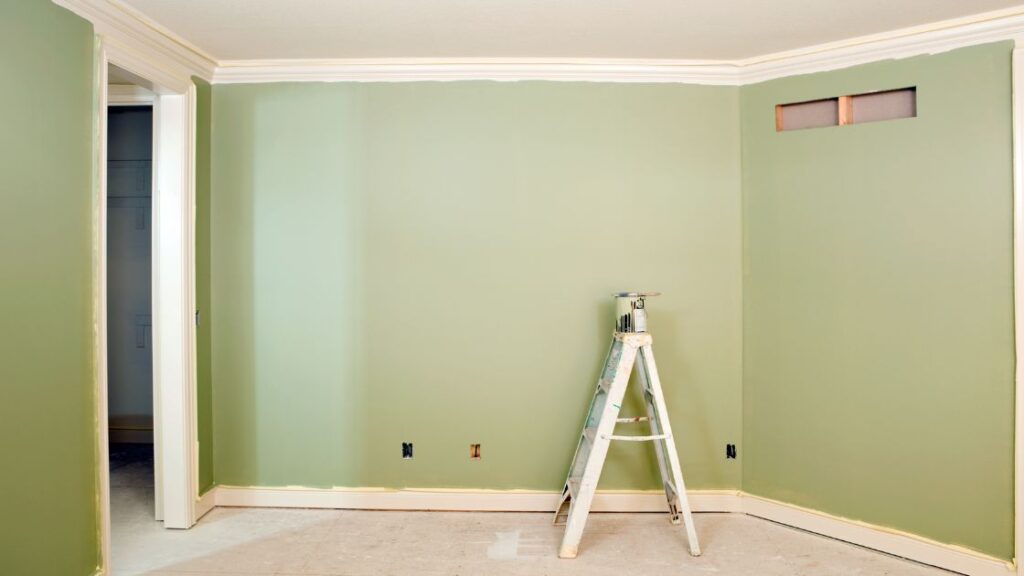 Stick to Neutrals
If you are serious and have a house to sell, you will need to follow certain guidelines. The world of interior design revolves around creating a space that naturally attracts any homebuyer – without being to loud or overbearing. The best neutral colours are beige, white, and off-white. This creates the perfect look that will work well and not be too distracting. That's right – you can make your home stand out with neutral paint colors.
How many Paint Colours Should I Use?
In interior design, there is a science behind using the right number of colours in your home. You should always consider how drastically the number of colours can impact the properties selling potential. Using too many different hues can cause visual cacophony and confusion for the viewer, leading them to have a harder time focusing on certain aspects of the room. On the other hand, using too few colours can result in a lack of contrast and make it difficult for people to distinguish between objects.
By using a professional painting company like Painting in Colour in Ireland, you will get the right advice to get the property painted correctly.
Which Colour Should I Choose?
Before you commit, it is important to do proper research on the exact course of action you have in mind. Do you want to keep it simple, or do you want to use different schemes? Neutral colors are your best option if you are not feeling bold or experimental. They include variations of white, deep blue, taupe, light grey, and grey-blue. When adding colour schemes, you may opt to add other neutral colours.
Deep Blue
Darker hues like deep blue are not just limited to interior colors. A well-placed splash of color can make your house stand out. As an exterior color, it is also an excellent choice if you live in muddier terrain.
Taupe
Taupe is a darker shade of beige and resembles a neutral colour that you can use for your exterior or interior. It is one of the best neutral paint colors if your house gets a lot of sunlight.
Gray-blue
As a home seller you are looking to create a calming and serene atmosphere that will make buyers feel at home. Gray-blue should be at the top of your list. This choice has a cool tone and subtle colour palette and is typically composed of medium shades of blue and grey.
Light Gray
If your looking for something subtle that is not too light or dark, but still stands out, then light grey is a great option. If your property is small or medium-sized then light grey can work as your best color that will not overwhelm the space.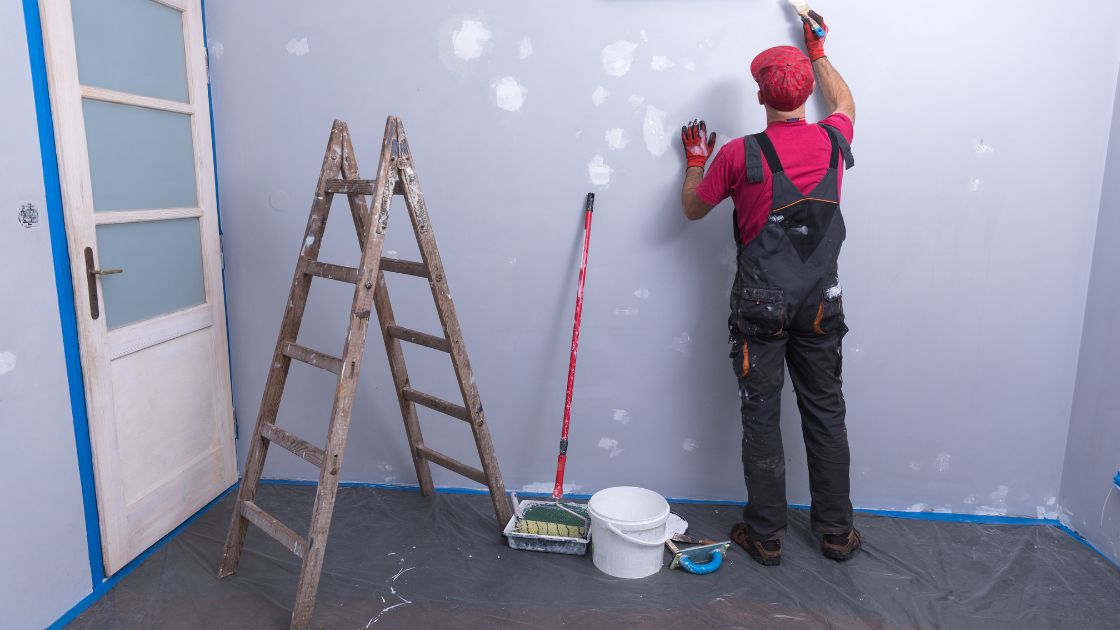 Painting Smaller Areas
It is important to choose the right colour for smaller areas. Different colours may have different effects on the room. For example, certain colours may make a small area feel brighter or warmer whereas others may make it feel more intimate or cosy. It is also important to consider the overall colour scheme of the room. When choosing colours for smaller areas, some colours will work better together than others. Light colours lend the illusion of space, while bright colours can make the room seem smaller.
Best Colours to Paint your Kitchen to Sell
A fresh coat of paint in the kitchen can help to make your home more appealing to buyers. It also provides a pleasant environment for you and your family while you still call it home. Here are some of the best colours to paint your kitchen when selling your house:
Beige or light yellow – This colour is calming and soothing. It is a great choice if you want to calm any nervous energy before showing off your kitchen to interested parties. It's also a classic neutral that will go with most decors.
Blue or green – These colours are thought to stimulate the appetite and promote good health. They're also energizing and uplifting, which can be helpful if you're tired after a long day of cooking!
Yellow – Another cheerful colour that you can use in your kitchen – it is sunny and cheerful. This is perfect for you if your home is in the countryside. Whether you want to brighten up your morning routine or serve as a happy backdrop for family dinners, yellow is an excellent choice.
Popular Bathroom Paint Colours
Popular bathroom paint colours can make a big difference in the aesthetic feel of your house. Some popular paint colours include:
White – White is an elegant and classic colour that works well in most bathrooms. It's clean and simple, which makes it ideal for those who prefer a minimalist style.
Beige – Beige is another popular colour for bathrooms. It's neutral and easy to blend with other hues, making it a go-to choice for those who want a more functional, but still stylish, bathroom.
Green – Green is bold and eye-catching. It will bring life and energy to your bathroom. It's ideal for those who like to focus on their health and wellness in the bathroom!
Grey – Grey is a neutral colour that works well in any bathroom style. It comes in a variety of tones, so you can find one that suits your personal preference.
Yellow – Yellow is a sunny and cheerful hue that will brighten up any space. It's perfect for those who want to add some sunshine to their daily routine!
Calming Colours for Bedrooms
Popular calming bedroom paint colours are usually soft and tranquil hues such as pastel greens, blues, and pinks. These colours are thought to promote relaxation and tranquillity, making them ideal for bedrooms. Using these colours in your bedroom can help to reduce stress, increase sleep quality, and improve overall well-being. Popular calming bedroom paint colours include:
 Pastel greens – These pastel shades often feature earthy tones such as soft greens and grassy hues. Pastel greens are known for their soothing and relaxing effects on the eye.
Blues – Blue is a popular colour choice for bedrooms because it is associated with calmness and serenity. Blue is known to promote a sense of calmness and peace in our minds and can be used in bedrooms to help reduce stress levels.
Pinks – Pink is a calming colour for bedrooms because it is associated with sweetness and love. Pink helps to foster a feeling of warmth and comfort in the room, which can be helpful for those who prefer a more cosy atmosphere.
Choosing the Right Finish
Now, when you are finished choosing the right colour for your home's exterior and interior, it's time to consider the finish. This is a much easier task than choosing the colour – you simply need to choose between the three different finishes listed below.
Glossy
A glossy paint finish can make your home appear more modern, sophisticated, and elegant. In addition to its appearance, the finish also offers durability and protection against damage from wear and tear. It's easy to maintain and can be cleaned by simply washing it with mild soap and water.
Semi-matt
Semi-matt paints will make it easy for new owners to clean and maintain. They are a great choice for homes with frequent visitors, such as apartments or rental properties. They also look more natural and less artificial than shiny paints, giving your home a more elegant and sophisticated look.
Satin
A satin paint finish is a smooth, silky look that's perfect if you want to showcase your home. It gives an air of luxury. A satin paint finish is characterized by a smooth, silky look with no visible brush strokes or splotches of colour. It gives the appearance of high quality and is often used in luxury homes and high-end renovations.
Don't Forget The Trim
It's not just about the walls. Many different parts of your home will also need to be painted. This includes the roof outside pillars, awnings, and so much more.
To make sure that you don't forget about the details, consider making use of the most reliable painters in Ireland for your home's final coat. Painting in Colour Dublin can take care of your home's interior and exterior painting to ensure that potential buyers will fall in love with your home. Get in contact with Painting in Colour Dublin for a free consultation and advice on the right colour and finish for your home.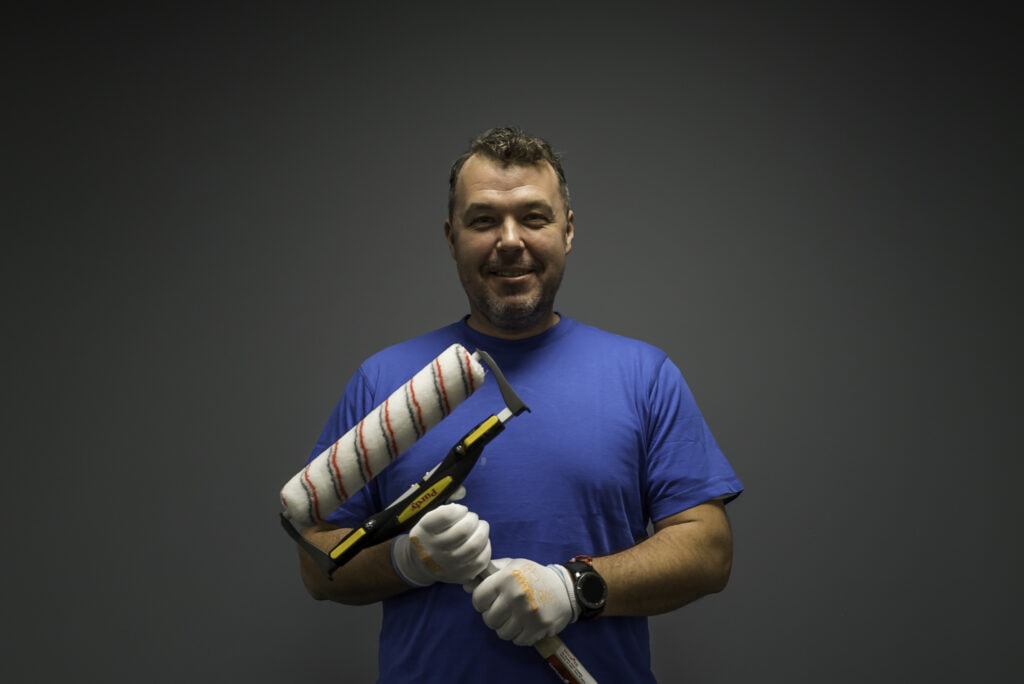 Robert Martinak is a Painting Technology Specialist with over 30 years of experience in the field. He is based in Dublin, Ireland and has extensive knowledge and expertise in the application and management of painting projects.